Letter to the Editor: UCLA, USC must show respect, sportsmanship in upcoming football game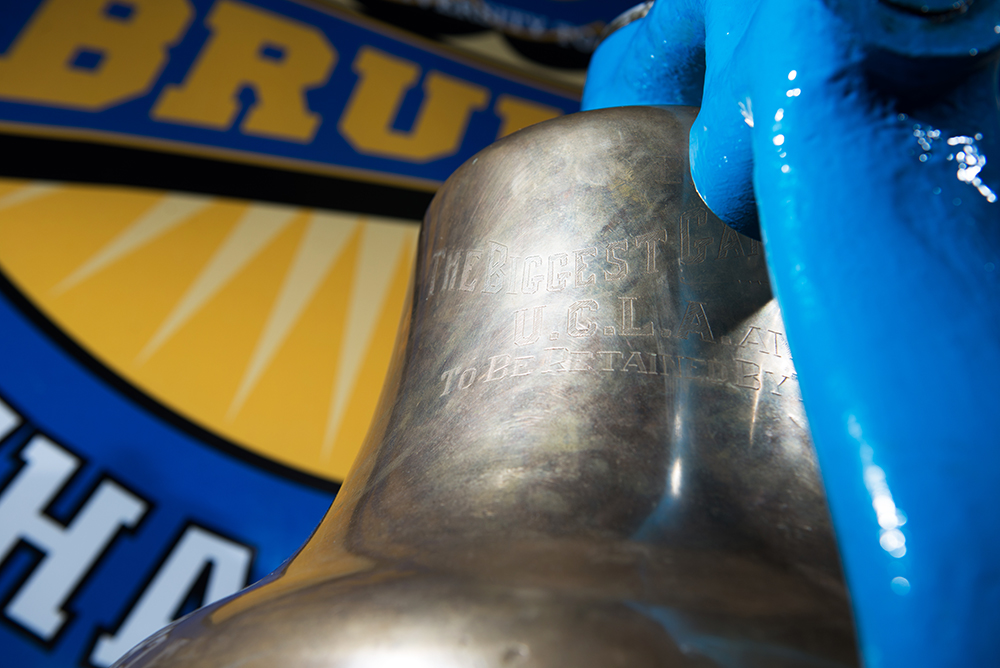 The UCLA and USC football teams will compete for the UCLA Victory Bell at the rivals' annual football game, Nov. 28. (Daily Bruin file photo)
November 19, 2015 12:52 am
An Open Letter to the UCLA and USC Communities:
The historic rivalry between UCLA and USC is one of the greatest traditions in college football, with enthusiasm building long before the game, which this year will take place Nov. 28 at the Coliseum. Although we wear different colors and root for opposing teams, UCLA and USC stand together in our wish that this weekend's game will be a safe, respectful and fun experience for all of our students and fans.
Fans from all over Los Angeles and beyond will be watching next Saturday. We are confident Bruins and Trojans alike will display the very best of the UCLA and USC spirit. We expect everyone to show sportsmanship and respect for others, for their universities and most importantly for themselves.
Next Saturday's game will be an important occasion to show fans everywhere what it means to be part of world-renowned research and athletic powerhouses such as UCLA and USC. Regardless of the outcome on the field, both of our schools win when our supporters display the best of our school spirit.
So have a fantastic time at the big game. Go, Bruins. Fight on, Trojans.
Sincerely,
Janina Montero
UCLA Vice Chancellor for Student Affairs
Ainsley Carry
USC Vice President for Student Affairs