UCLA Labor Center, SolArt document struggles of young workers in LA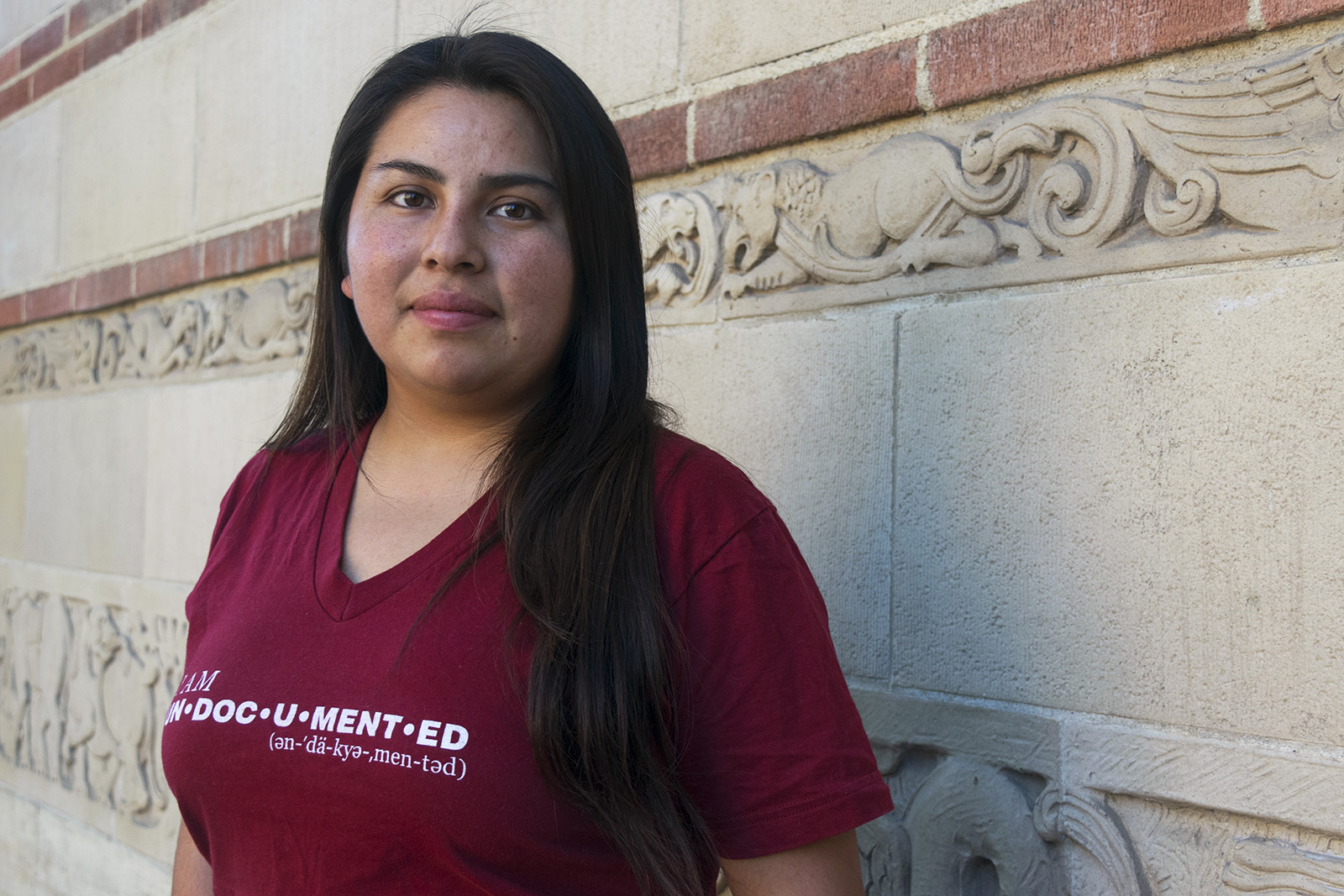 (Alejandra Reyes/Daily Bruin senior staff)
Yadira Hernandez placed her lunch on the worker's table at her restaurant job before beginning her morning shift. When she returned for her lunch break, she saw her manager had moved her lunch to the floor.
When Hernandez, a UCLA alumna, confronted her manager, he suggested she leave if she didn't like his way of handling things.
"I (had to stay) because I depended on that job," Hernandez said.
Hernandez's experiences mirror those of the many students she interviewed as part of a year-long research study for the "Young Workers in Global L.A." class last summer. On Wednesday, students will present their research findings at the UCLA Labor Center in downtown Los Angeles.
The Labor Center and SolArt Media & Design, a gallery production company, will also launch a photo gallery highlighting the experiences of young workers who have been treated unfairly at their jobs.
The exhibit, called "I am a #YoungWorker," will portray young workers' experiences and struggles, such as problems with scheduling and balancing school and work, said Diana Valenzuela, a fourth-year Chicana/o studies student and researcher.
Valenzuela said the report is the first research study that focuses on young workers in Los Angeles County. It identifies young workers as individuals age 18 to 29 who work at restaurants, retail stores and grocery markets.
The exhibit's goal is to reveal issues young workers face, such as difficulties scheduling school and work, managing debt and coping with difficult workplace conditions, Valenzuela said.
The report showed one-third of young workers worked off the clock, about half weren't paid due overtime and almost two-thirds were not allowed paid sick days or did not receive health benefits.
The exhibit will explore in-depth research, which consists more than 550 surveys administered to young workers throughout Los Angeles County, said Citlalli Chávez, communications coordinator for the UCLA Labor Center.
Hernandez said the exhibit will use several platforms to portray the struggles young workers face.
"(The exhibit will) really show different stories by combining data, stories and images of young people working," Hernandez said.
According to the UCLA Labor Center report, young workers earn less than previous generations, face higher education costs and are concentrated in service sector jobs.
Valenzuela said some of the young workers interviewed were graduate students who already had bachelor's degrees. Despite their college education, one quarter of young workers face an average of $19,000 in debt.
Hernandez said she recalls the times she was treated unfairly in her workplace, but couldn't quit because she needed the money to pay for her rent, food and education.
"It's very sad we are silenced because we really need the job and the money to survive," Hernandez said.
Since 2000, wages have decreased about 16 percent in retail and restaurant industries, according to the report. To make up for the wage gap, Hernandez said she worked up to 12-hour-long shifts in her restaurant job without being paid overtime.
Hernandez said she empathized with the young workers she interviewed over the summer because she had also gone through what they experience in the restaurant industry.
Hernandez said she remembers being told to take a week off because she asked to leave work an hour early to go to school. When she returned, her manager handed Hernandez her last check and fired her.
"Before, I wasn't informed about my rights as a worker," she said. "Now that I'm involved, I understand workers' rights and recognize a lot of the violations."
Chávez said young student workers plan their lives based on the schedules managers provide, some of which fluctuate week to week, but still manage to contribute to their family's income.
"Young workers work to live, not to play," Chávez said.
Sandra Wenceslao is an Opinion columnist.
Sandra Wenceslao is an Opinion columnist.