MSA, Hillel, SJP, Bruins for Israel can collaborate to teach students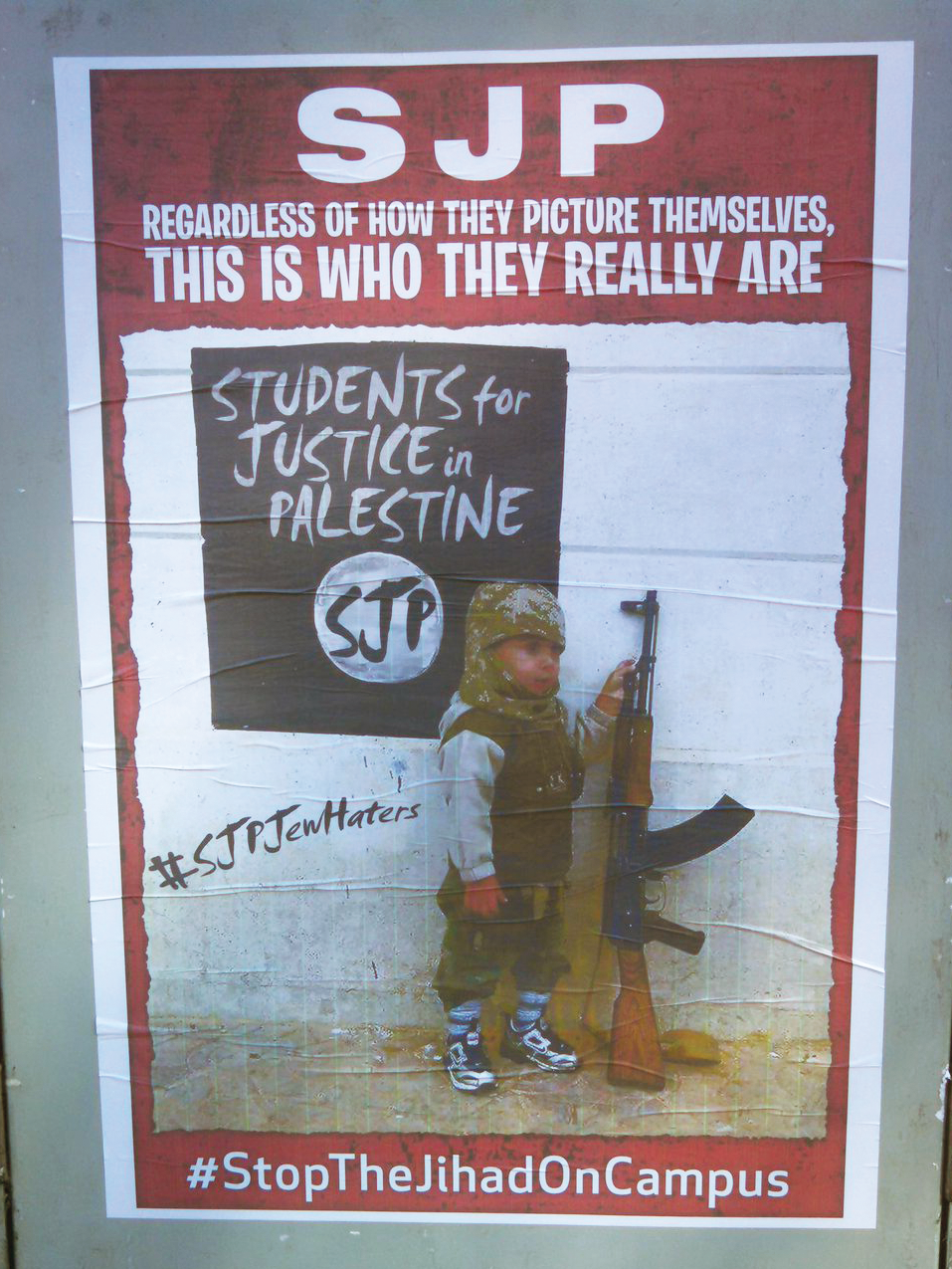 (Aram Ghoogasian/Daily Bruin)
As ignorance runs rampant on campus and our administration fails to properly acknowledge it, student groups must take the initiative to change the direction of campus climate.
For the third time at UCLA this year, slanderous posters were put up around campus attacking the student organization Students for Justice in Palestine, and for the first time the Muslim Student Association was also targeted. Members of both groups were called "Jew haters," and religious terms such as "jihad" were misinterpreted. As a result of this event and other acts of discrimination on campus, Chancellor Gene Block sent out an email sympathizing with the students and their communities.
"Indeed, even as Bruins came together in solidarity yesterday, Islamophobic posters appeared on campus, in complete disregard of our Principles of Community and the dignity of our Muslim students," Block stated in his email to the entire student body.
Yet administration involvement has only perpetuated the issues presented by these posters. Rather than expressing the important differences between religion and politics – the two separate purposes of MSA and SJP, respectively – Block conflated the two, referring specifically to Muslim students, and ignoring non-Muslim students who were also delegitimized for their political views in regard to the conflict. He validated the propaganda which promoted the idea that religion has the potential to dismiss or delegitimize political stances.
Specifically, Islam, for many people, plays a big role in political views, but these views are not limited to Muslims, and Islamic interpretation varies. The same can be said about Judaism and the State of Israel. While the two do hold weight on each other, the views vary from person to person, within the direct community as well as outside of the Jewish community.
Rather than relying on the administration, which more often than not does not follow through, the student organizations involved in this conflict, specifically the Muslim Student Association, Hillel, Bruins for Israel and Students for Justice in Palestine, should provide students with educational opportunities to learn about the difference between activism and orthodoxy, politics and religion, as well as shed light on the real diversity within the conflict.
These student groups should bring it upon themselves to perhaps not solve the Israeli-Palestinian conflict, but rather acknowledge the complexities of the issue for those who are curious and not already politically motivated.
This would be useful to the four communities in terms of better understanding each other and being better understood from the outside.
SJP is a student organization that focuses on the violation of human rights in Israel and supports the Palestinian narrative in relation to conflict in the region. The opportunity to be affiliated is not limited to religion or ethnicity. It consists of Jews, Israelis, Christians, Americans, Muslims and Arabs from all over the Middle East, and many more students. It is a community based on shared values and beliefs.

Identically stands the alternative Israel-Palestine-related political student group, Bruins for Israel. This organization focuses on the injustices and terrorism Israelis face on a daily basis and, alternatively, the Israeli narrative of the conflict. The organization is filled with a diverse delegation and a number of different opinions.
The similarities between the two opposing groups are much greater than many people tend to realize. Just like Jews often feel like their religion is being politicized, pro-Palestinian activists feel like their political stances are being negated by alleged extremist Islamic religious views.
This similarity could help build a bridge between the two, in hopes of overcoming ignorance when it comes to understanding the crucial difference between politics and religion.
This possibility has precedence, as the groups have shown solidarity when it comes to misinterpretations and radical opinions on Palestinian activism.
For example, when derogatory posters about Students for Justice in Palestine were placed on campus earlier this year, Bruins for Israel condemned the propaganda and worked in unison with SJP to remove them.
These student groups are better equipped and more knowledgeable than administration in helping lead the conversation about the difference between a political view and a religious affiliation. Their communities' plights are being demonized and belittled on the basis of ignorance, and only they can speak on behalf of their intentions.
SJP is calling on the administration specifically to "encourage engagement and platforms so that SJP can show who we really are," according to Eitan Peled, fourth-year economics student and programming director for SJP.
However, invoking the administration would do more harm than good. The administration cannot and should not make any attempt to promote a specific student political organization, especially in regard to such a contentious subject. Promotion of one side can easily be misconstrued as taking a stance and completely ignoring the other side of an incredibly complex conflict.
Additionally, administration promotion will not compensate for any bad publicity that SJP has received from these posters, but rather it could bring even more negative light to the poor campus climate at UCLA and draw people further away from partaking in such essential organizations.
Rather, this is an opportunity for student groups to take charge in making a change.
For once, both sides face the same exact issue – both are being misunderstood and delegitimized based on such few facts and ignorance. Rather than focusing on differences, these communities can work together to educate and engage students in order to promote the differentiation between what it means to be Jewish and Muslim and what it means to be pro-Palestinian and pro-Israel.
Shani Shahmoon is an opinion columnist and a member of the Daily Bruin Editorial Board. She writes about student activism, the Israeli-Palestinian conflict and mental health issues.
Shani Shahmoon is an opinion columnist and a member of the Daily Bruin Editorial Board. She writes about student activism, the Israeli-Palestinian conflict and mental health issues.