UC mandates cybersecurity awareness training for all employees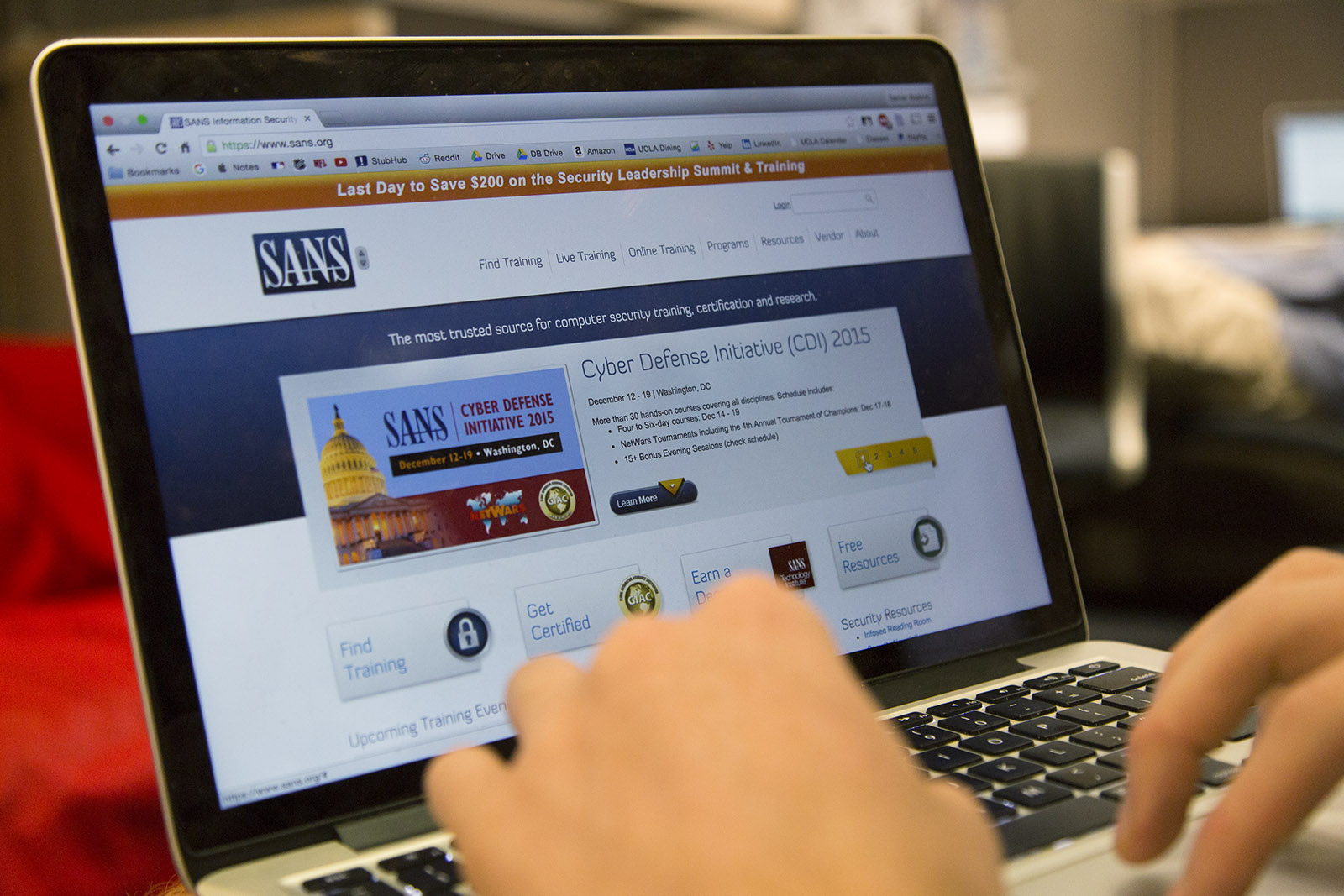 (Owen Emerson/Daily Bruin senior staff)
The University of California officials emailed UC student employees and faculty Oct. 26, asking them to complete mandatory cybersecurity awareness training, after officials determined cyberattacks are a serious threat to the UC.
UC Office of the President spokesperson Kate Moser said UCOP officials wanted all UC employees to take cybersecurity awareness courses to inform them about online attacks against the university and what they can to do mitigate them.
In July, cyberattacks targeting UCLA Health compromised the personal and medical information of as many as 4.5 million people. Attackers accessed a network that contained names, addresses, dates of birth, Social Security numbers and some medical information, among other information.
Moser said the SANS Institute, a computer security training and certification company, developed the training curriculum, which takes about 50 minutes to complete. She added she was unsure how much the class costs to implement.
Arnisha Royston, a fourth-year American literature and culture student, said she thinks the email she received about the training was vague and did not specify that the training was mandatory.
"I guess I have to do it to keep my job," said Royston, who works at Ackerman Union textbook store, which is operated by Associated Students UCLA. "Personally, I think it's good for faculty members, but unnecessary for ASUCLA workers."
Sam Yoon, a second-year English student, said he thought the email was spam because it was set in a weird font. He added he thinks the training may be helpful to some employees who use work computers.
"I don't think all (UCLA employees) need to worry about cybersecurity," said Yoon, an employee at the UCLA Store in Ackerman.
Third-year political science student Adriana Nguyen said she thinks the training would help students better understand campus cybersecurity issues.
"It's a given that you should be careful when you're working with sensitive documents, but it'd be nice to have training on it," said Nguyen, who works in the Ackerman textbook store. "But I'm not sure people are going to do it."
Student employees can access the course through a link in the email using their UCLA logon ID. Employees must complete the coursework by the end of January.
Contributing reports by Allison Ong, Bruin contributor.