Shani Shahmoon: Assumed loyalty to Israel marginalizes Jewish student activists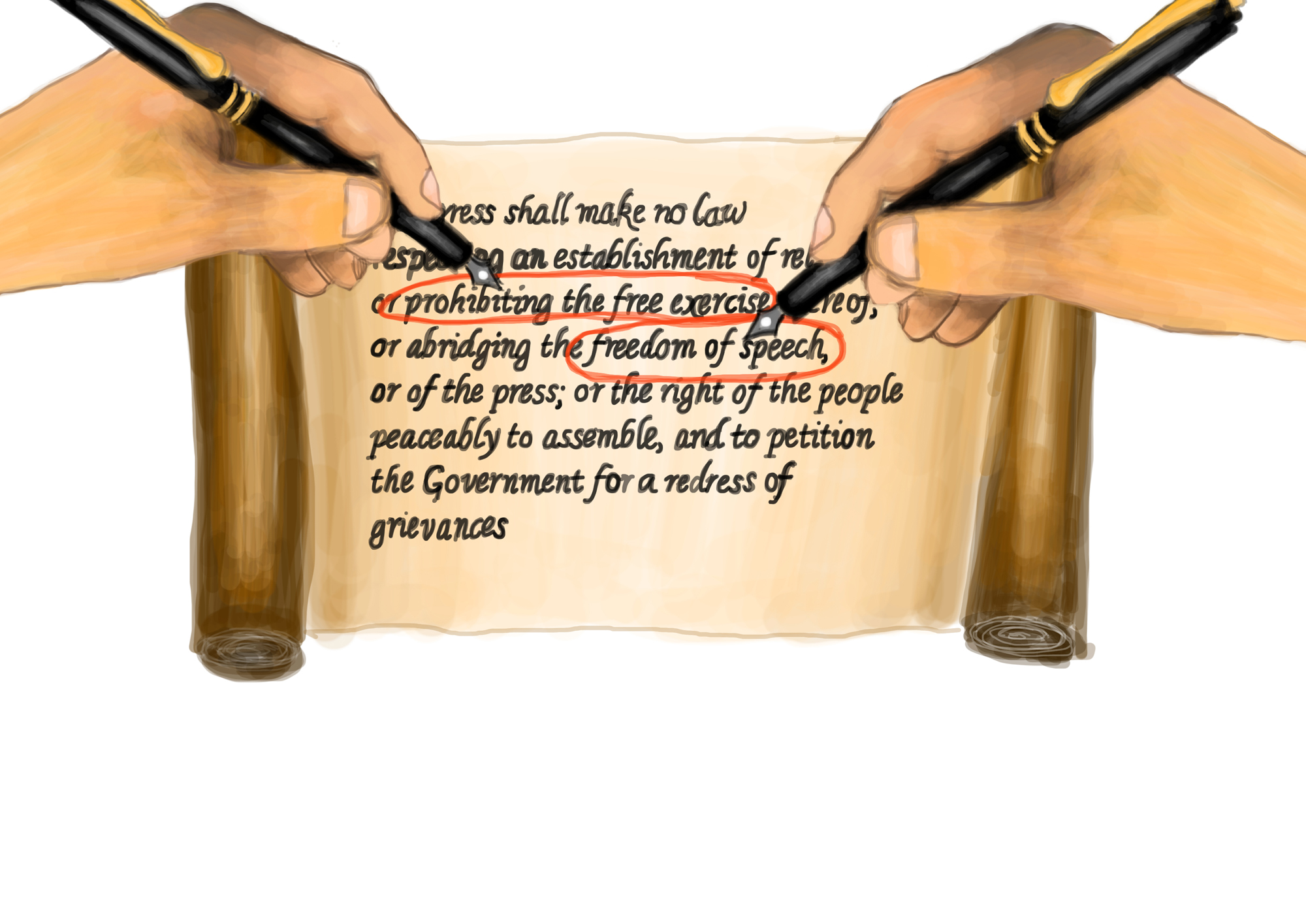 No one is just one thing. While our identities define our perspectives, they don't limit our interests.
The meeting this past Monday, the University of California Statement of Principles Against Intolerance public forum, was an attempt by Avi Oved, UC Student Regent and a Jew, to draw attention to ongoing discrimination on UC campuses, but was ultimately turned into an "us versus you" conversation revolving around the Israeli-Palestinian conflict."
Oved attempted to broaden the conversation around the resolution to include more minority groups and their specific experiences with discrimination, instead of focusing on whether to specifically define anti-Semitism.
This was supposed to be an opportunity for black students, Chicana/o students, students that identify as LGBT, Asian American students and all other minority groups to address their concerns with discrimination that their communities face, but that wasn't the case.
Oved consciously made an effort to address the injustices many communities face, outside of his own. This was in the wake of the blatantly racist event that occurred only weeks ago, when Sigma Phi Epsilon and Alpha Phi had a "Kanye Western" themed raid where students allegedly dressed in blackface or dressed up in a way that was incredibly insensitive and wrong.
He has also been a supporter of LGBT awareness. During his term as internal vice president of USAC, Oved helped program Ally Week, which today is known as LGBTQ Awareness Week on campus.
But he's more known for his stance on Israel than anything else. And his opinion on Israel has detracted from any sort of change he pursues that recognizes other communities and their struggles.
Consequently his work as an advocate for all students is quickly forgotten in favor of his identity. Nowadays, there is no way for a Jewish student to be an activist, because we are quickly put to shame by our potential, unconfirmed Israeli affiliations. A lot of people are quick to think that the Jewish community's attempt to stand up for what's wrong is an attempt to better themselves, not to make a positive change in the world.
Jews are automatically put in boxes throughout this campus because of their identity. They are typecast as current or potential members of Bruins United, which is often the campus political party that slates Jewish students and stands in support with the majority of the Jewish opinion regarding Israel and the Boycott, Divestment and Sanctions movement. The opposition would be Let's Act!, which is the self-labeled progressive party that represents nearly all other minority parties on campus and has a strong stance supporting BDS, which the majority of the Jewish community worldwide, and on campus, condemn.
Even outside of the realm of activism, Jews are automatically accused of bias. The Rachel Beyda incident last year is another example of a Jewish student who was deterred from serving the student body because of her identity. When USAC appointed members to its judicial board, some councilmembers voted against Jewish student Beyda because they believed her Jewishness might prevent her from ruling fairly. Student leaders practiced their power to demonize Rachel Beyda as incompetent due to her religious affiliation and her unidentified but assumed position on the Israeli-Palestinian conflict. They quickly assumed that when Jewish students tries to join the student government system, they are only interested in one issue – Israel – instead of believing they hope to act on a number of other issues.
Monday's forum was meant to call for discussion about discrimination in general, anti-Semitism included. But per usual, public comment after public comment was made about Israel, either in support or in opposition to adopting the State Department's definition of anti-Semitism. That isn't to say the topics of freedom of speech and the effects of the adoption of the State Department's definitions aren't vital, and this is not in any way attempting to belittle the complexities that come with Judaism, Israel-Palestine and anti-Semitism. But what about all the other minorities who face discrimination and injustices on this campus? Anti-Semitism and the Israeli-Palestinian conflict are not the only issues on this campus and they are not the only issues of importance to Jewish students.
Members of the Jewish community have often shown great support in changing the status quo when it comes to discrimination. Whether that be major Jewish world leader, Rabbi Abraham Joshua Heschel, marching with Dr. Martin Luther King Jr. at Selma, Alabama, or Kivie Kaplan, member of the NAACP for 43 years and president for 9 years, but also a Jew and a member of the Board of Trustees of the Union of American Hebrew Congregations.
But today, many Jews are no longer allowed to be activists. Our struggle and our empathy are no longer recognized, and our attempts to bring a wave of good change are often pegged as delegitimate, due to controversy surrounding Israel.
It shouldn't surprise anyone as much as it does that Jewish students are interested in helping other communities, not just our own. But too often, we're reduced to our heritage.

It's true both sides of my family have escaped slavery and oppression after losing relatives to corruption and hate; they have wandered different parts of the world in search of refuge. My family still works hard every day to provide for their future generations the equality and decency that their ancestors didn't get. I'm a Jewish student, one of the few, and my narrative may be different than most. However, this should not be a dividing factor, but rather a uniting one.
Shani Shahmoon is an opinion columnist and a member of the Daily Bruin Editorial Board. She writes about student activism, the Israeli-Palestinian conflict and mental health issues.
Shani Shahmoon is an opinion columnist and a member of the Daily Bruin Editorial Board. She writes about student activism, the Israeli-Palestinian conflict and mental health issues.