USAC passes resolution supporting federal loan legislation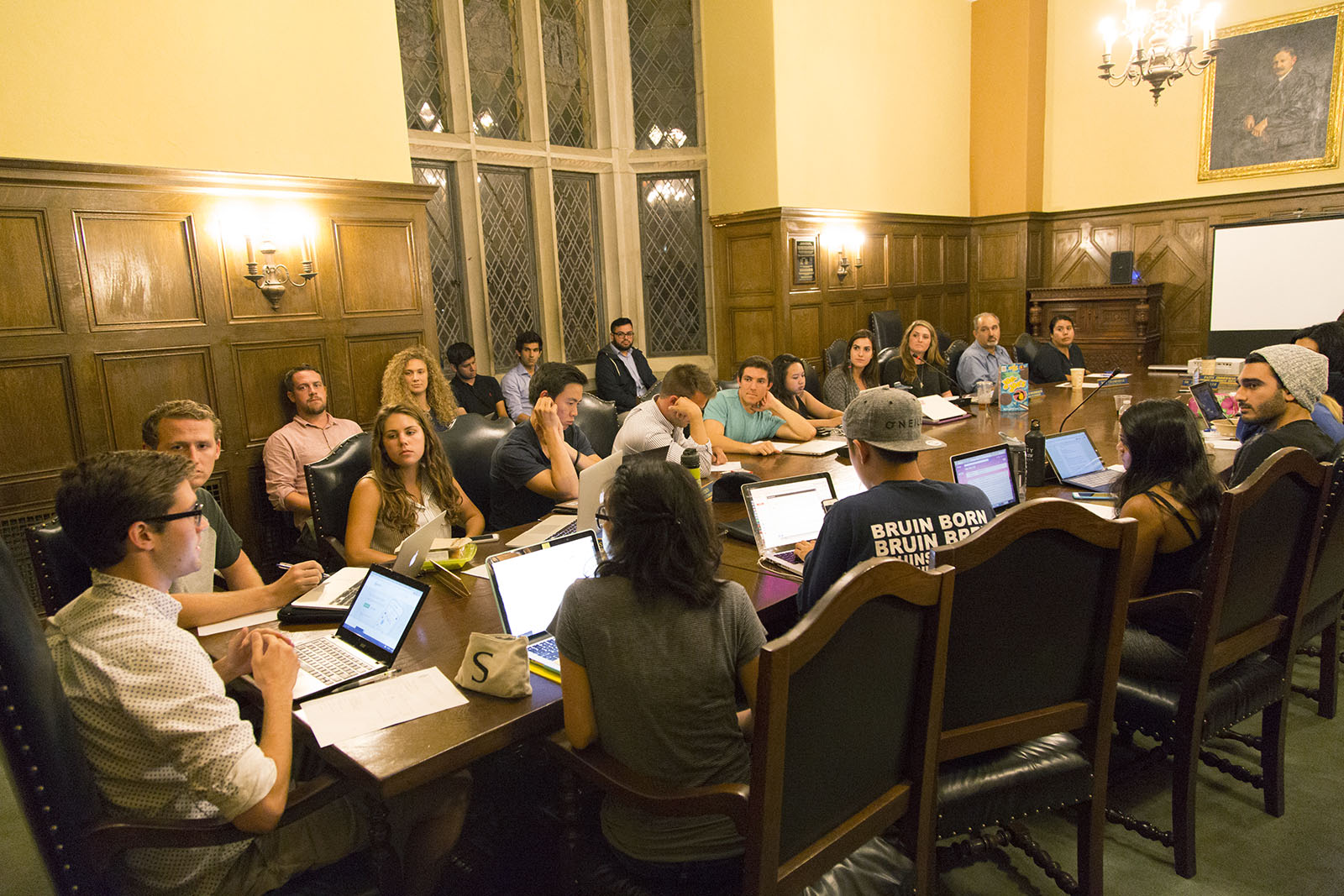 The undergraduate student government unanimously passed a resolution urging the speedy passage of three pieces of federal student loan legislative. (Owen Emerson/Daily Bruin senior staff)
The undergraduate student government unanimously passed a resolution urging the speedy passage of three pieces of federal student loan legislative.
The Undergraduate Students Association Council voted to show its support of bills HR 1713, S 793 and S 729, which would enact an employer-student repayment plan that gives employers tax credit for helping pay off employees' student loans, adjust federal and private loans to current interest rates and amend the bankruptcy code to allow students to more easily discharge student loans.
USAC External Vice President Zach Helder, General Representative Anais Leontine Amin and Academic Affairs commissioner Trent Kajikawa co-sponsored the bill. Helder said they decided to propose the resolution after the federal Perkins Loan Program expired Oct. 1.
The Perkins Loan Program provided loans to students at a 5 percent interest rate. The program ended after Congress failed to renew it earlier this year, according to the Department of Education.
"We have students walking on our campus who have no idea how they're going to pay for the rest of the year," Helder said.
He added the resolution in part resulted from talks with representatives in Washington, D.C., who requested an official measure of public support for the bills with which to demonstrate leverage. Helder said his office lobbied 23 congressional offices in September.
Helder added he thinks the council has acted as a liaison between Democratic and Republican representatives, facilitating bipartisan support for the bill. He said his office showed the bills to supportive Republican representatives who said they had not previously heard of them.
Amin said she is glad the resolution supports a set of bills because she feels the three better represent a range of students' needs than would a single bill.
Kajikawa said he co-sponsored the resolution because he thinks it's important to build toward a comprehensive, preventative solution for what he called an increasingly dire student debt crisis.
Helder said he strongly supports the resolution because he thinks it can create actual change.
"I think our council has an unfortunate history of relying too heavily on resolutions as … a benchmark for positive change," Helder said. "It's best if resolutions actually indicate the council's resolve to act on something."
Helder said his office will take another trip to the nation's capital in November to continue its lobbying efforts.