UCLA Housing reduces swipes for some Hill residents after internal error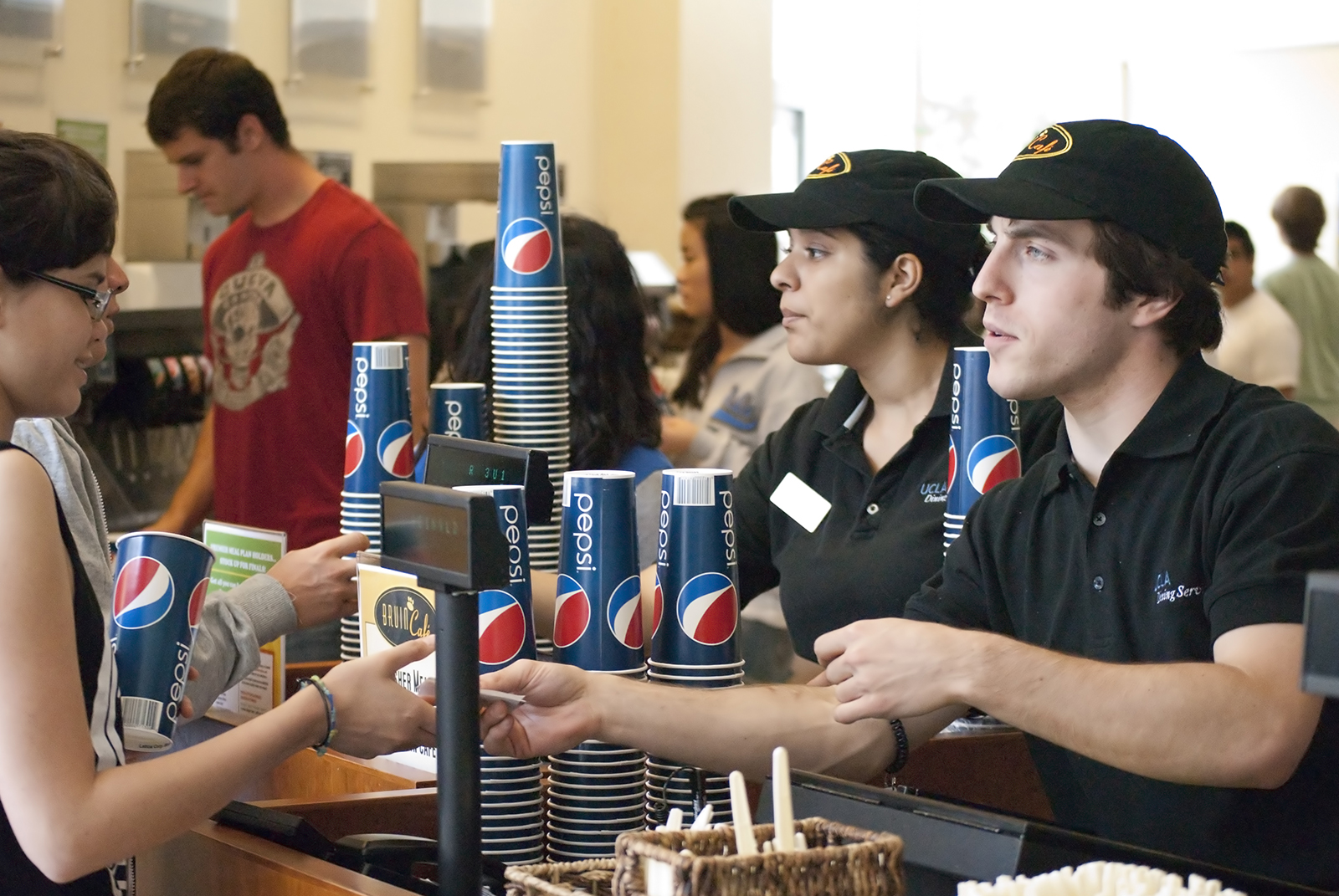 UCLA Housing officials lowered the number remaining meal plan swipes for students with Premier meal plans, following an internal error that artificially raised students' swipe counts at the start of the month. (Daily Bruin file photo)
By
Daily Bruin Staff
Oct. 21, 2015 11:44 a.m.
This post was updated on Oct. 21 at 6:50 p.m.
Hundreds of students woke up Wednesday morning to an email from UCLA Housing and Hospitality Services that said their number of remaining meal plan swipes was lowered, following an internal error that artificially raised students' swipe counts at the start of the month.
The email to students with Premier meal plans said UCLA Housing officials recently discovered the BruinCard system erroneously reset students' swipe counts on Oct. 1. After the reset, students with the 14 Premier meal plan had 154 swipes, and those with the 19 Premier plan had 209 swipes.
The email also said the amount of swipes students used between the start of the quarter and Oct. 1 was deducted from students' swipe counts, and stated the number of swipes deducted was specific to each student.
Dining officials said in email statements to affected students that Dining Services was initially unaware of the error because students were largely continuing to use their swipes at a regular rate.
Pranav Kaarthik, a second-year mechanical engineering student, said he started swiping in a friend on his dorm floor after he noticed he had more swipes than he expected. His swipe count dropped from 190 to 140 on Wednesday.
Officials said they plan to use a case-by-case appeal process for students who overused their swipes as a result of the error.
Mark Duyshart, a second-year economics student whose swipe count dropped from 120 to 101, said he wasn't inconvenienced by the lost swipes because he wasn't planning to give away a lot of swipes.
"I didn't even know I had extra swipes, so for me, it's not that big of a deal to begin with," Duyshart said.
Some students who filled out the Daily Bruin survey below said they weren't bothered by the deduction. Others said their swipes counts were not lowered.
Oren Rosen, a fourth-year history student whose swipe count dropped from 170 to 142, said he thinks UCLA subtracted more swipes than he had used, because he only visited dining halls four times a week for the past three weeks. Several students who filled out the Daily Bruin survey said they experienced similar problems.
In an email, Housing officials said they would host an additional themed dinner at a dining hall during fall quarter, to thank students for their understanding.
Housing and Residential Life officials will continue to investigate the consequences of the error, said UCLA spokesperson Alison Hewitt in an email statement. She added officials plan to release additional details Thursday.
View the results of our swipe deduction student survey on Daily Bruin's data blog, The Stack. →
Editor's note: The Daily Bruin wants to know how many swipes you lost! Fill out the form below using your @g.ucla.edu email address and let us know how this affected you. To access the survey, log out of any personal Google accounts and log back in with your UCLA account through g.ucla.edu.
Contributing reports from Laurel Scott, Bruin contributor.