UCLA student Tracy Nguyen remembered as caring, philanthropic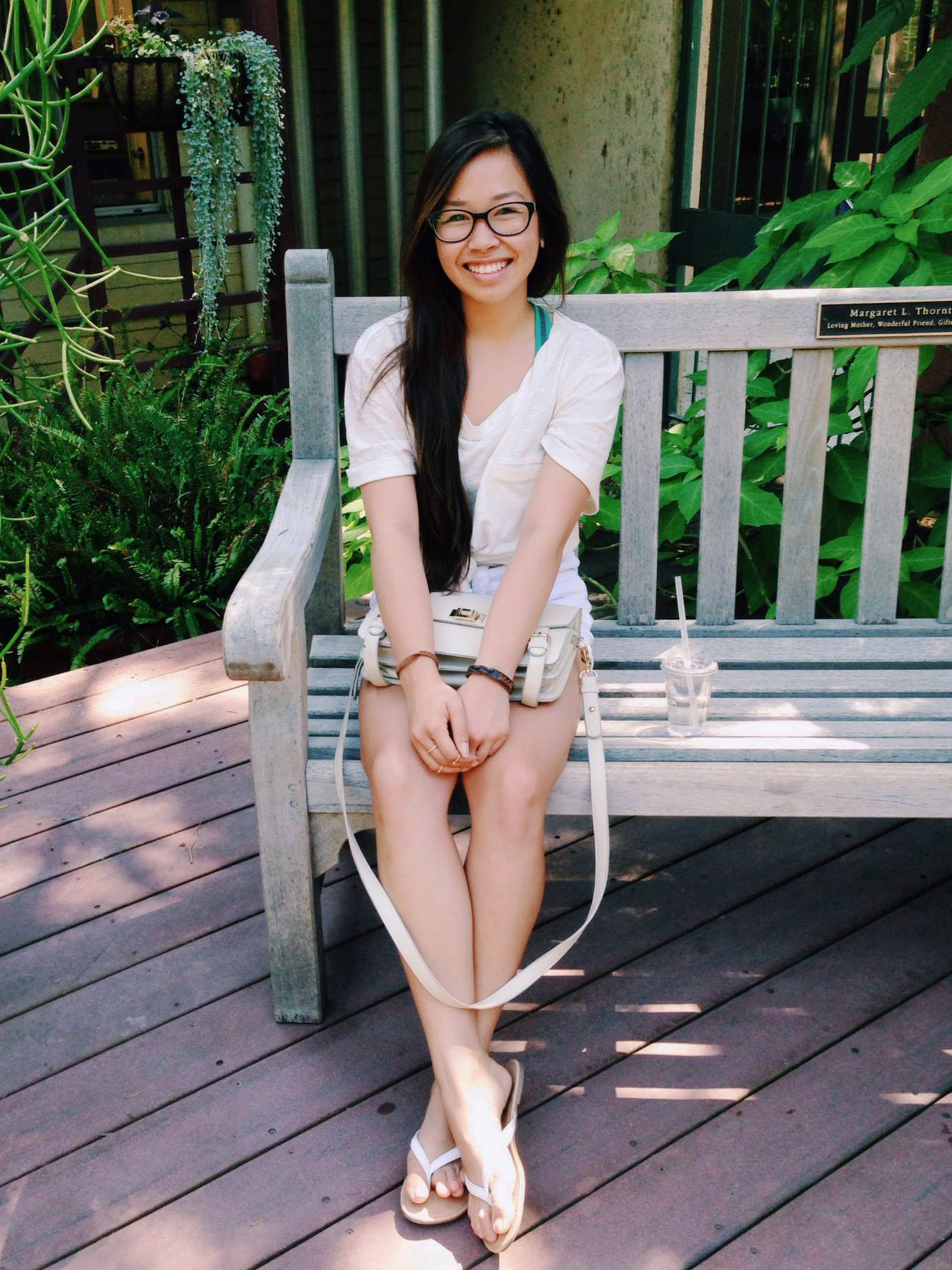 Tracy Nguyen, a rising second-year business economics student and Association of Chinese Americans Hip Hop dancer, died of a suspected drug overdose at Live Nation Entertainment's HARD Summer music festival on Aug. 1. (Facebook)
Donald Nguyen always counted on his younger sister to calm him at family meetings. When he grew impatient, he and his sister Tracy would exchange knowing smiles that he said got him through long family discussions.
In June, the Nguyen family held a meeting to review the past school year and make plans for the upcoming one.

"Tracy actually made an agenda about all the things we could talk about, whether it be social life, academics or physical and mental health," he said.
Tracy Nguyen, a rising second-year business economics student and a member of the Association of Chinese Americans Hip Hop dance team, died of a suspected drug overdose at Live Nation Entertainment's HARD Summer music festival on Aug. 1. She was 18 years old.
The HARD Summer music festival is a two-day music festival and concert that took place in Pomona from Aug. 1 to 2. About 122,000 people attended the event.
Ambulances transported more than 35 people to emergency rooms during the festival, including Nguyen, who was pronounced dead at the hospital. Although the cause of death is still uncertain, paramedics said she suffered a seizure before her death.
Donald Nguyen, a rising third-year astrophysics student, said Tracy loved dancing and began taking ballet classes when she was 5 years old. She went on to join a dance team in high school before joining ACA Hip Hop during her first year.
Karen Lee, a rising second-year psychology student, was Tracy Nguyen's roommate and one of her best friends. She said Nguyen would always greet everyone with a smile because she was so energetic.
"Her genuine happiness rubbed off on everyone around her," Lee said. "When people were tired from dance practice or staying up late studying, she'd make the situation fun."
Donald Nguyen said his sister was always supportive of her loved ones, helping her mom with office work, mentoring her friends and providing her siblings with whatever she could, like food or attention.
"(Tracy) always wanted to be the perfect friend, daughter and sibling," he said.
Jaclyn Chu, a rising second-year psychobiology student and ACA Hip Hop dancer, said she knew of Tracy Nguyen since elementary school because they danced at the same ballet studio, but didn't get to know her well until her first year at UCLA.
She added that her favorite memory with Nguyen was when they choreographed for their first ACA showcase.
Chu said she and Nguyen choreographed well together because they had similar dance backgrounds and ideas. She added she believes Nguyen helped her become a better dancer, and she felt lucky to have been able to work with her.
"In one year, she became my friend, my sister and my mentor," Chu said.
Lee said Nguyen cared about helping others and making the world a better place. She added that one of Nguyen's goals for the future was to become a philanthropist and she had a list of organizations she wanted to help, which included organizations promoting access to clean water and restoring people's vision.
According to a Facebook page created in her memory, Nguyen's eyes were given to someone in need about eight hours after she died.
Nguyen's friends began a GoFundMe campaign in her honor, and funds raised will go to 20/20/20, which aims to help restore eyesight to 20 million people, the UNICEF Tap Project and the Right to Education Project. The campaign has raised nearly $7,700 in six days.