UC Regents approve salary increase for Chancellor Block, other leaders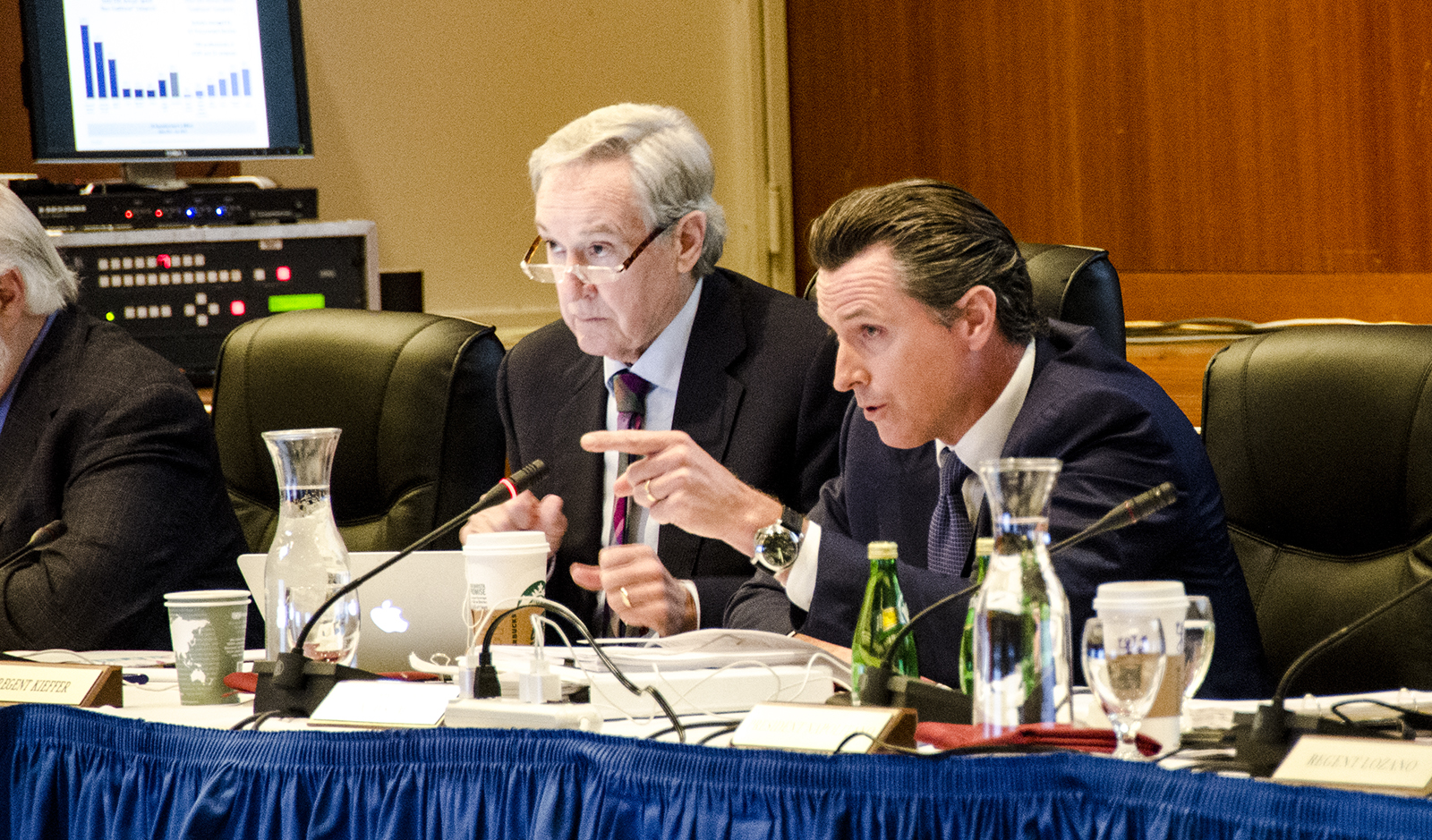 The UC Regents approved a plan Thursday to raise the salaries of certain chancellors and other positions by 3 percent. (Courtesy of Kevin Cheung/The Daily Californian)
SAN FRANCISCO — The University of California Board of Regents approved an increase Thursday in the salaries of UCLA Chancellor Gene Block and other leaders.
Block, among other senior management officials, will receive a salary increase of 3 percent, about $12,850. This group has received two pay raises since 2007. He currently receives $428,480 annually, which will increase to $441,334. The UC will use a combination of both non-state and partial state funding to pay for the increases, depending on the employees' positions.
The UC justified the increase, saying the salaries of its chancellors continue to rank in the bottom third compared to their counterparts at other Association of American Universities institutions with regard to base salary and total cash compensation.
The regents also discussed plans for a collaboration between UC Berkeley and Tsinghua University in Shenzhen, China.
Patrick Schlesinger, assistant vice chancellor of research administration and compliance at UC Berkeley, said the jointly owned institution would provide opportunities for research and education. Leaders hope to focus on climate change research and policy.