Student fee referenda fund campus, USAC programs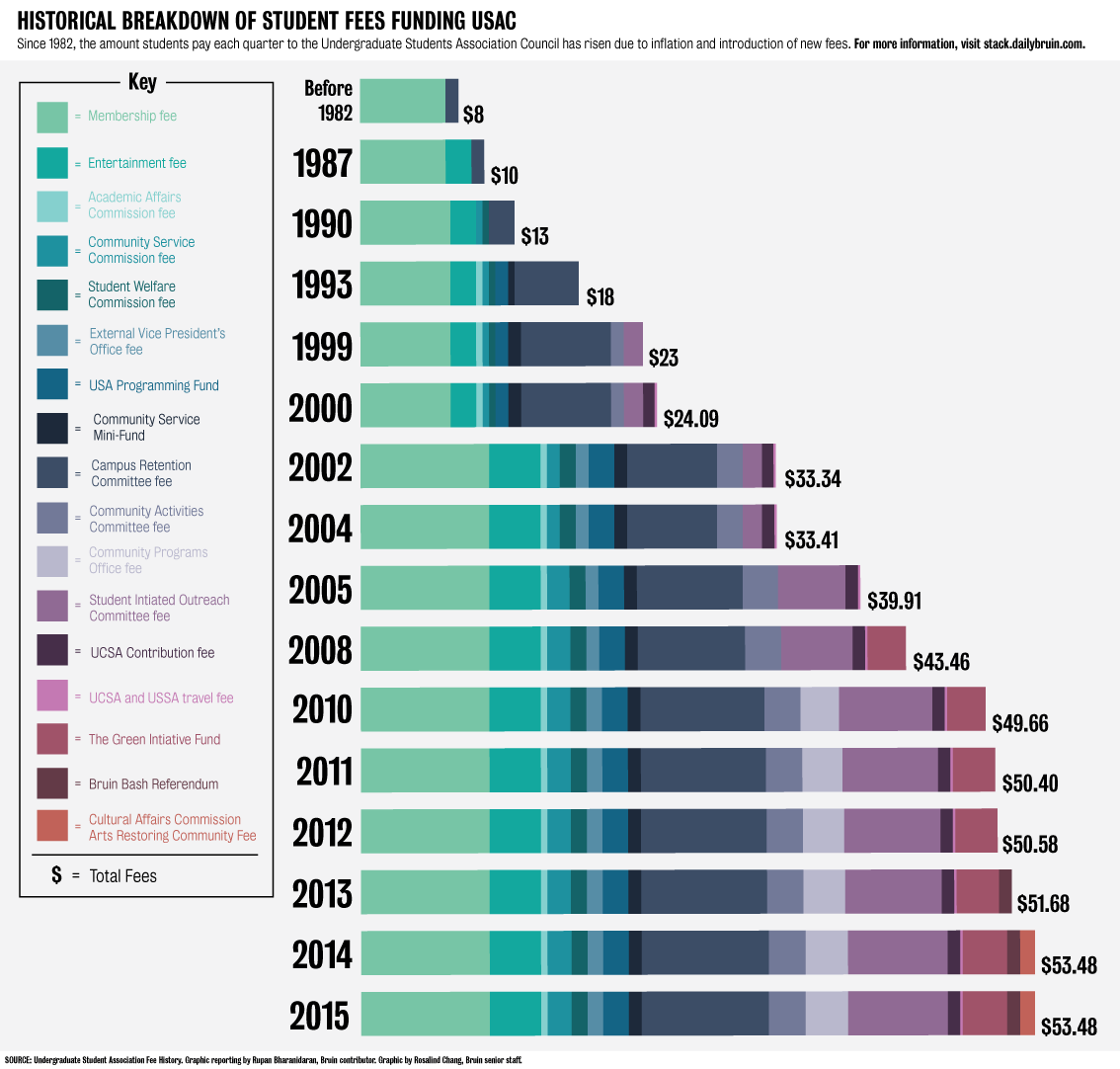 This year, students will pay around $160 in referendum fees with nearly $86 going toward the undergraduate student government and about $74 going toward projects that address health, education access and other issues in the Los Angeles area.
These fees pay for a variety of Undergraduate Students Association Council programs, including early screenings of movies, such as "The Interview," and fund projects like The Green Initiative Fund, which supports student-initiated sustainability projects. The fees also fund the Community Programs Office, which organizes events that address a variety of issues individuals from marginalized communities face.
These fees are a result of numerous fee referenda passed by students in previous USAC elections. For a fee referendum to be added to the ballot, it must be approved by a majority of USAC councilmembers or receive signatures from 10 percent of the undergraduate student body. The fee will come into effect if the referendum receives a majority of student votes in an election with a voter turnout of more than 20 percent.
Fee referenda, such as the Cultural Affairs Commission Arts Restoring Community Referendum, tend to have themes behind them. The ARC Referendum, which passed in 2014, increased student fees by $1.55 per quarter. The fee funds student groups that hold cultural and art programs.
The Promoting Understanding and Learning through Service and Education Referendum, also known as the P.U.L.S.E. Referendum, was passed in 2005. It funds community service and outreach organizations and was the first fee to be tied to the Federal Consumer Price Index to offset the effects of inflation, according to Associated Students UCLA Director Roy Champawat. Other referenda, such as the ARC Referendum and the Bruin Bash Referendum, which passed in 2013, also tied fees to the index. These fees will increase yearly with inflation.
Compiled by Rupan Bharanidaran, Bruin reporter.