Hillel at UCLA executive director seeks to help students find identity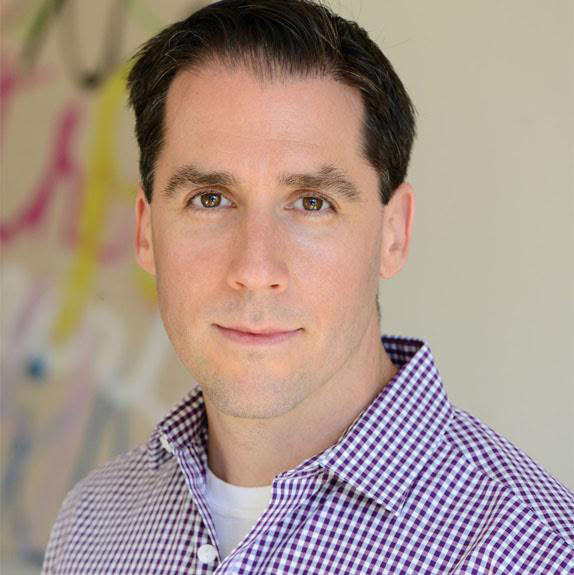 Aaron Lerner became the new executive director of Hillel at UCLA last month. He has worked to increase the leadership training program develop skills such as public speaking. (Courtesy of Aaron Lerner)
Aaron Lerner knew for years he wanted to be a Jewish rabbi, but never expected it would happen at the age of 35.
After attending college at USC, he worked in commercial real estate finance and said he enjoyed his career, but wanted to communicate with other people to answer larger questions and to fulfill his love of Jewish learning. When the stock markets crashed, Lerner decided to make the transition by entering a rabbinical school in New York located a few blocks from where he had been working.
Lerner was raised in Houston with one Christian and one Jewish parent, so he attended traditional Jewish synagogues as well as Protestant meetings. His parents told him it was his responsibility to make religious decisions for himself.
Lerner, the new executive director of Hillel at UCLA, said college gave him a chance to form his religious identity. During these years, he was drawn to Judaism, partly because of his own experience with Hillel at USC, an organization for Jewish students.
"(Christians) are critical of fundamentalism, and Jews are critical of all things," Lerner said. "It was just clear to me that that was where I belonged."
He said he hopes he can use his new role to help students find answers to questions about self-identity and religion, just as he had at the same age.
"I live to empower students … to explore life's great questions, including questions about identity (and) God," Lerner said. "We (at Hillel) exist for our students."
Founded in 1923 by Rabbi Benjamin Frankel, Hillel is the largest Jewish organization for college students, present on 550 campuses in North America. The institution encourages students of all backgrounds to participate in Jewish learning, leadership and celebration of cultural and religious holidays.
"Hillel is not (just) a religious organization," Lerner said. "Judaism is both an identity as much as and even more so than it's a religion."
Lerner began working for Hillel at UCLA three years ago after attending Yeshivat Chovevei Torah Rabbinical School in New York.
Third-year communication studies student Yael Glouberman, president of Hillel at UCLA, said in a written statement that she appreciates Lerner's efforts toward creating a welcoming environment at Hillel and for fostering students' curiosity.
"(Lerner) works very closely with students, encouraging them to ask questions about their Judaism and constantly engaging in one-on-one conversations with those who want to learn more," said Glouberman in a written statement. "He really cares about inclusivity – ensuring that Hillel is catering to the wide variety of students looking to get involved in the Jewish community on campus."
Lerner has worked to increase Hillel's leadership training program, which he thinks gives participants tangible skills. As part of the program, student leaders work to develop skills such as public speaking and later apply them by taking on leadership roles within Hillel.
"People are not just empowered with the idea that you can go out and do things; they're empowered with the skills (themselves)," Lerner said.
As a Hillel student leader, fourth-year physiological sciences student Rachel Frenlak said she attends the biweekly meetings to learn how to become an effective leader. She added that Lerner has had a large role within Hillel since her first year and thinks he does a good job of managing his job, especially when addressing conflicts on campus surrounding Israeli-Palestinian politics.
Lerner said he thinks the campus climate is welcoming overall toward Jewish students, but there is a significant discrepancy between outsiders' perception of the community and what the Jewish community is actually experiencing. He added he thinks there is a thriving Jewish community present at the university, despite media portrayal of discriminatory incidents.
"You'd be crazy not to send your Jewish kids to UCLA," Lerner said. "No other school on the West Coast offers what Hillel at UCLA offers. … You can have 250 people at a Shabbat dinner and people in the outside community don't see that – they just see the headlines."
Lerner added he thinks young adults of all faiths should avoid making assumptions about their peers because large-scale generalizations often do not represent a person's entire character.
"Be radically open, both intellectually and in matters of the heart, to other people," Lerner said. "It's early in life to be making conclusions about who other people are without walking a mile in their shoes. … Inside of each one of us exists something that is common and that is beautiful."