Second-round pick Norman Powell emerges as leader in NBA summer league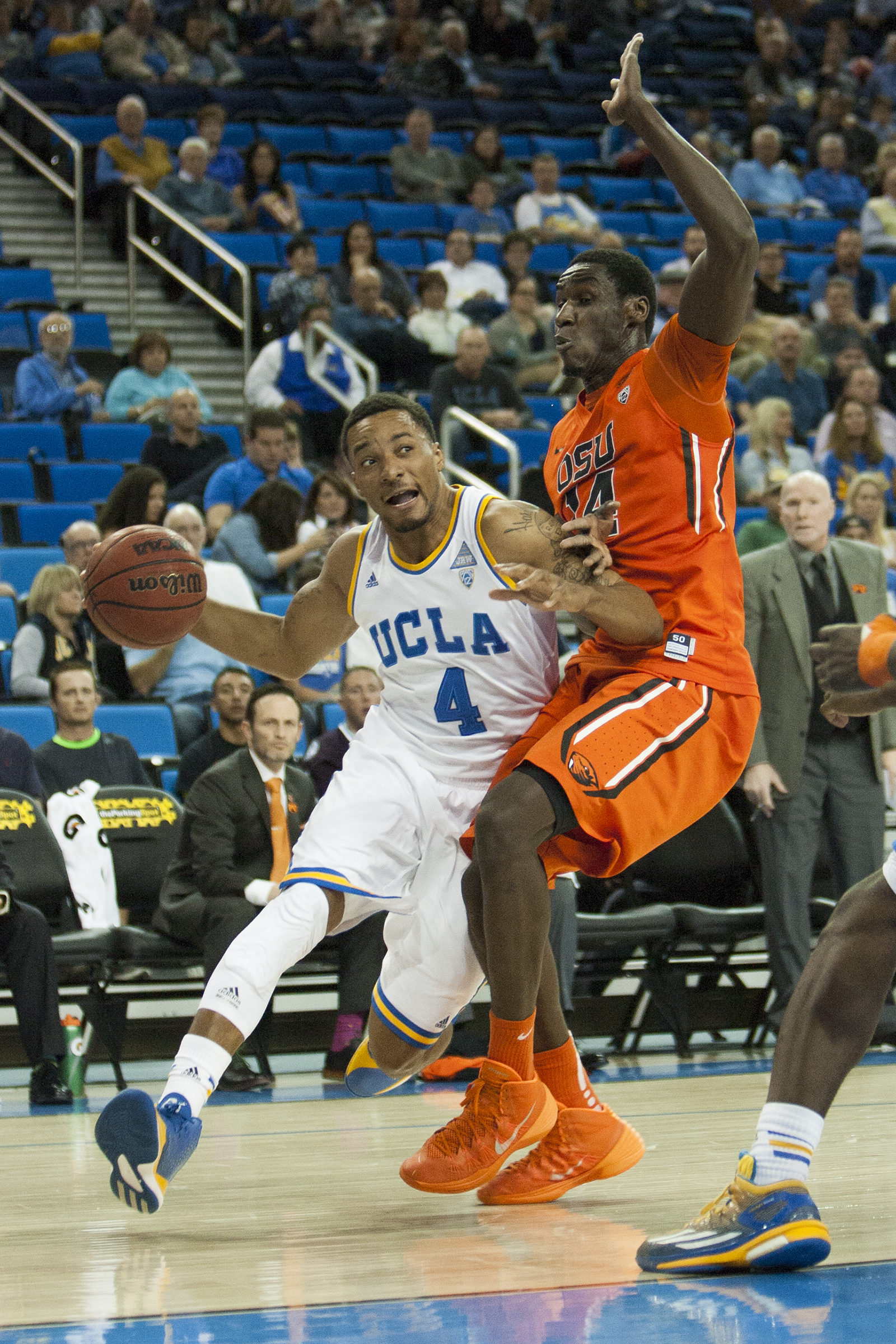 Former UCLA guard Norman Powell has been one of the standout players of the NBA summer league. He's been the leading scorer in each of his first two summer league games, winning with the Toronto Raptors. (Daily Bruin file photo)
LAS VEGAS — The day Norman Powell was selected in the NBA draft, he realized a lifelong dream.
"This is what I dreamed of as a little kid," Powell said. "It's just a surreal feeling that I'm actually here being able to do what I always dreamed about doing."
But even though Powell heard his name called in the second round, the dream of playing in the NBA wasn't realized right away. Unlike first-round draft picks, second-round picks such as Powell aren't guaranteed an NBA roster spot in their rookie seasons. Just last year, 14 of the 30 second-round picks didn't play at all in the NBA.
The way many second-round picks make it is by proving themselves in the NBA Summer League, which started Friday.
Powell has done exactly that. Not only has he held his own, but he's also outplayed many first-round picks.
In his first summer league game on Friday, Powell scored a game-high 20 points. Then in his second summer league game on Sunday, he added another 19 to lead all scorers once again. He led the Toronto Raptors to victory in both games.
"Nothing's ever been given to me, so I play with a big chip on my shoulder," Powell said to NBA TV after Sunday's game. "I come out here trying to prove (to) everybody that passed up on me here in the draft … that I belong."
While Powell's scoring totals may be what stands out to fans and pundits right now, his defensive strength caught the eye of Raptors player development coach Jama Mahlalela from day one.
"I think we knew he was a strong, athletic wing, but we didn't know how strong he was," Mahlalela said. "I think his strength has really stood out, and more on the defensive end."
In addition to Powell's defense, Mahlalela also said that Powell's decision to play four years at UCLA has helped him become more of a team leader early on, even though he was not a headliner first-round pick.
"I think the biggest (difference) you see in a guy who's been around (college) for four years is actually their ability to just transfer knowledge, and that's about being a leader and saying, 'Coach said this, (and) this is what we're doing,'" Mahlalela said.
While it's still very early in Powell's NBA career, he's on the fast track to making his dream a reality.
Compiled by Matthew Joye, Bruin Sports senior staff.