Amanda Schallert: Learning from the optimists on campus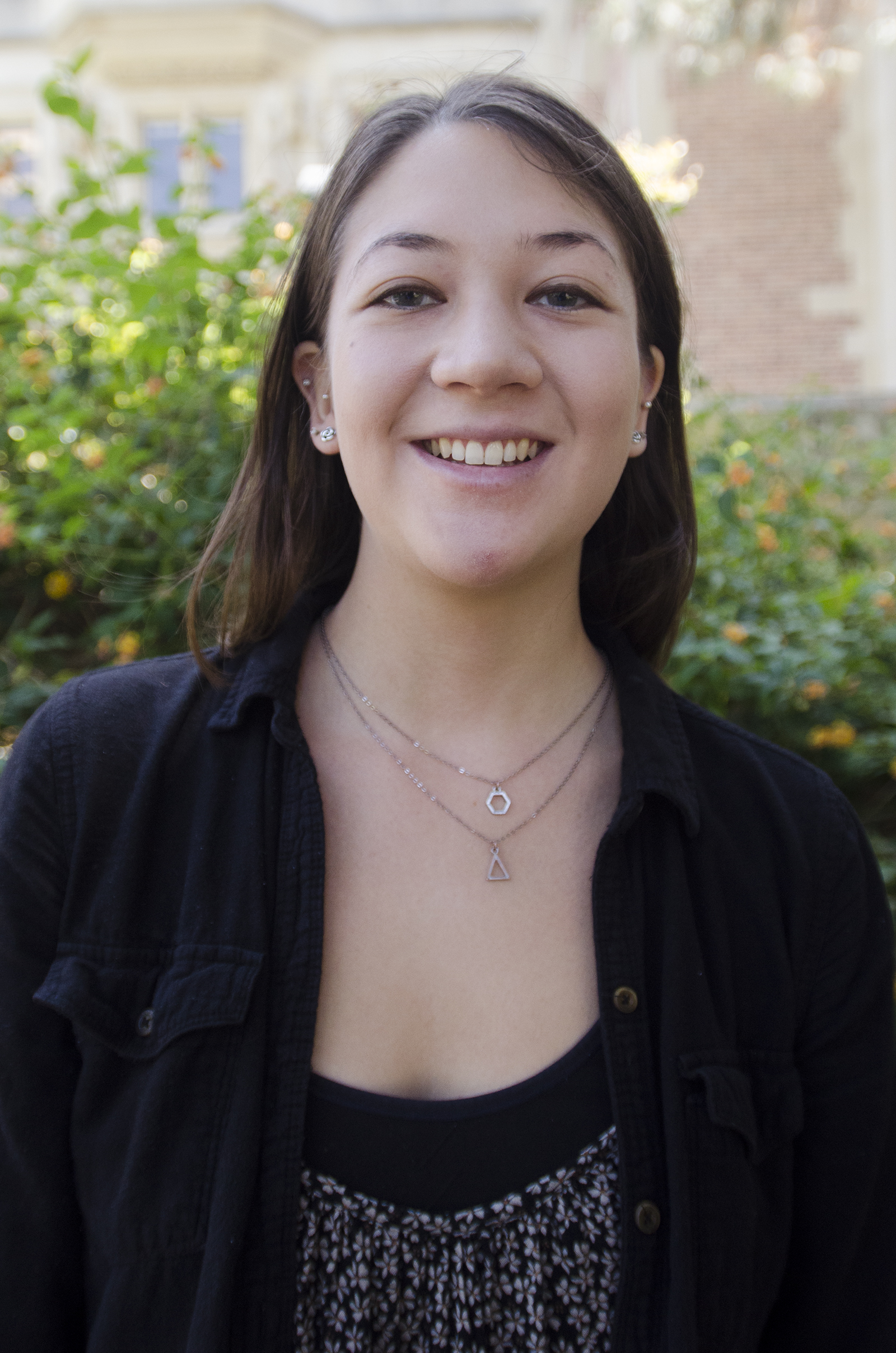 I scramble for words whenever I try to give personal advice to friends.
I want to hear about people's problems, but I can't find anything inspiring to say back. It's hard to be encouraging when my own doubts are already through the roof.
My voice is also lacking just because I'm thrown off by how people can so clearly articulate what they feel. Where I would stutter or go silent, their emotions flow out. How can they be that open about their insecurities?
During my first real breakup, my ex said there was a part of me he felt he could never reach. There were things I couldn't be honest about, that were shut down or closed off. I think I know what he was saying.
I hold my feelings back sometimes because it's easier and because I have this voice in my head telling me they don't have much merit. It's like I don't deserve to share them because I shouldn't be letting these minuscule problems get to me.
At the same time, I've spent the majority of the past three years reporting for the Daily Bruin and trying to get people to share their secrets with me. They've told me about the nagging regrets they have about missing campaigns or parties years ago, about their six-figure debt and shown me pictures and videos of their dead parents.
I feel inferior because I don't have the same nerve they do when they tell their stories. I'm awed by them and what they say.
This column is uncomfortable to write because it's hard to tell people things about yourself for fear of being vulnerable. But I've asked so much of people at UCLA during my three years on The Bruin – to be brave, to empathize with stories on our pages, to give me second chances – that it seems unfair that I wouldn't open up some too.
It's been easy to forget why I love the paper while working around the clock as an editor for two years. But I'm reminded of why I love this job every time someone opens up to me – every time I find an eternal optimist on this campus.
They're the students who go back to class after their professors call their home countries "backwards," the people who travel across the country to get Chick-fil-A, the professors who testify when they witness racial discrimination and the artist who teaches painting to prisoners.
They put themselves out there, show you how many battles there are to fight and help you believe their goals could come true. I think they're the reason I kept coming back to work – because they have some type of conviction in them I'm still grasping for.
I think they would know what to say to friends when they're depressed, what to share and hold back, how to have faith and give it to others. I want the world to hear their stories, and I want people to care about what they have to say. I want to soak in everything they have to teach and unlearn some of my own cynicism.
Maybe then I'll deserve the friends I've found here at UCLA or be able to tell the guy I like how I really feel. Maybe then, I'll have more of a story to tell one day.
Until that happens, Bekka, Gregory, Hana, Jason, Steven, Yael and Yasmin, thank you for carrying me through UCLA and for being the most inspiring people I've ever met.
And thanks Daily Bruin, for giving me the chance to share this.
Schallert was News editor from 2014-2015, campus News editor from 2013-2014 and a News reporter from 2012-2013.