UCLA researchers seek to influence policy change across diverse fields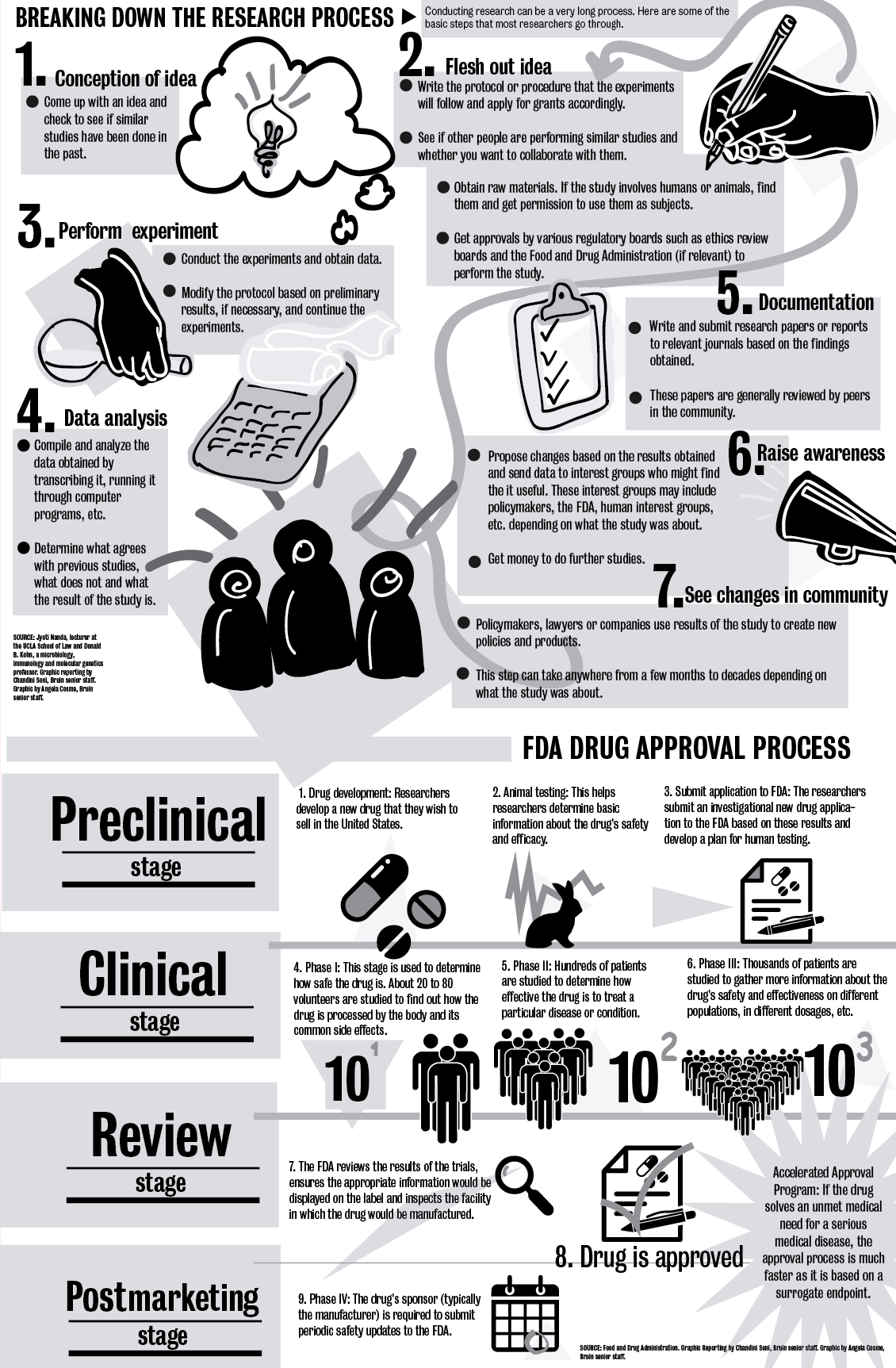 UCLA professors, students and workers publish many papers and reports each year about research in fields that help shape government policy, health care systems and technology.
But the process from publication to policy change is often a slow one. UCLA researchers hope to see changes based on the research they published this year.
Jyoti Nanda
Jyoti Nanda said she noticed a lack of data about young girls of color in the American justice system when she wrote a paper a few years ago about problems girls of color face under police protection.
To accrue evidence, Nanda, a lecturer at the UCLA School of Law, and her research team, held a hearing in July in which girls of color testified about their experiences with the justice system, from foster care to juvenile delinquent systems and human trafficking.
"We sort of know as researchers that chances are that if no one studies them, then no one cares," Nanda said. "But to have the girls say that the questions you asked them, no one had ever asked them before? It was heartbreaking."
Legal research can result in litigation, the creation of new laws or lawsuits against those who break the law, she said.
Once further studies are done and the degree of the problem is revealed, Nanda said they will be able to better suggest policies to ensure they are treated equally.
Kristen Holdsworth
The Los Angeles City Council passed a motion in December toward improving conservation efforts of energy and water in high-consuming city buildings after UCLA researchers published studies evaluating various energy conservation methods and policies.
Researchers at the California Center for Sustainable Communities at UCLA determined the city of Los Angeles can significantly reduce its energy consumption by making changes to a specific building type that consumes a lot of energy, said Kristen Holdsworth, a project manager at the center.
As a project manager, Holdsworth said she reaches out to interest groups at the end of the research process to share the data analysis with those who can have the power to implement changes.
Although implementing research into policy changes can take anywhere between a few months and a few decades, Holdsworth said she hopes the research can act as a catalyst for change in water and energy policies as more data highlight the areas that need improvement.
Donald B. Kohn
After seven years of researching stem cell therapies to treat sickle cell disease, Donald B. Kohn still has at least another five to 10 years to go before the Food and Drug Administration approves his method as a treatment option, assuming it is successful.
A person with sickle cell disease has a gene mutation that causes one's bone marrow to produce weak, faulty red blood cells.
Kohn, a microbiology, immunology and molecular genetics professor, said the FDA recently approved one of the treatment approaches he is currently pursuing for a Phase I clinical trial that will begin over the summer.
In this method, bone marrow is taken out of the patient, the mutated gene is replaced and the marrow is transplanted back into the patient.
Kohn and his research team spent the first few years working to show that the method works in cell cultures and to develop clinical protocols.
For the clinical trial, Kohn will have to show his proposed procedure can be scaled and used safely on humans.
Although it can often take 10 years from the time Phase I clinical trials are started for drugs to be approved, Kohn said he hopes the FDA approves treatments more quickly, because sickle cell disease does not currently have many treatment options.