Chloe Lew: A love letter to journalism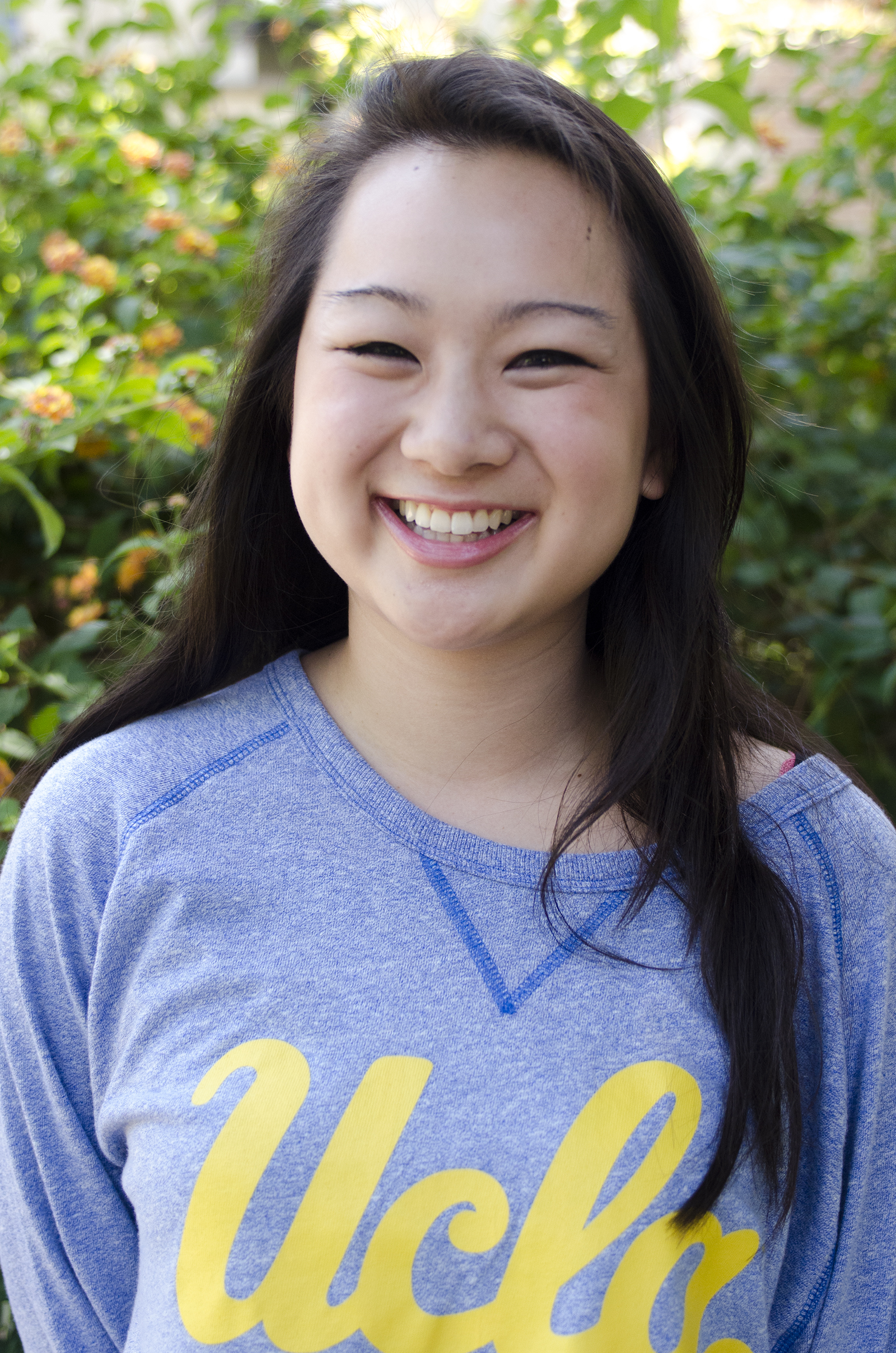 To a windowless, musty, dirty, rowdy Kerckhoff 118, otherwise known as the Daily Bruin newsroom,
This is a love letter to a place I'm not supposed to be.
Your walls need windows, I never seem to be funny enough to get a quote on the wall and sometimes I think that you're just storage space for broken office chairs. There's a type of girl I imagine you breed – with thick skin and unfaltering courage – and I don't think I'm supposed to be her.
And yet, here I am. I don't know how many times I walked past your table at activity fairs, deleted blank applications and told myself that I was done with journalism before I found my way back to you, but the moment I did, you became my favorite indulgence.
With an eight-letter byline, you taught me how to make this campus my own.
You let me write down in real words and print on real paper that I value student voices, that I want more from campus campaigns and institutions trying to make changes and that I seriously cannot deal with the state of Los Angeles' sidewalks. You let me tell stories of recovering substance abusers, witnesses of police brutality and origami enthusiasts. When I was abroad, writing a travel column for you meant I could write down what shade of blue the sky was every day and how jasmine green tea with honey transported me back to sick days in the UCLA dorms.
You proved to me that every story on this campus matters, including my own. Some days, I think that inking my words onto newspaper is the only way to make sure my experiences are real. And somehow, two years of writing columns cemented four years of memories.
There's a mantra you taught me that we columnists chant in the Opinion section, where I've made my home within your home. It's designed to encourage us to pitch important stories: What makes you angry? I still freeze every time I hear it, still feel a pang of resentment that you're demanding something of me that I can't give. Nothing! I want to confess. I don't like conflict. I still stare anxiously at the call button on my phone until the screen blanks out and I have to dial a source's number all over again. I'm not supposed to be here.
"Supposed to" is a funny thing, and a dangerous one, too. To be honest, I can't remember the last time I knew what I was supposed to do. It certainly wasn't when I moved to Los Angeles, spent a summer abroad getting lost in borrowed spaces, picked my major or even every afternoon when I climbed onto the Royce ledges (third from the right, against whichever pillar is parallel to sunlight) and did your crossword puzzle instead of my homework.
"Supposed to" made me question what my place was on a 419 acre campus of more than 40,000 other students. It made me question what one of the quietest students in a classroom could possibly have to say on your pages (a lot of things, it turns out).
But I'm going to say something now that goes against my every basic instinct you gave me as a journalist: sometimes, don't question it.
The things we love have a way of following us, whether it's because we're looking for them or because they are so deeply a part of us. So when I find purpose in your clubhouse of hopelessly hopeful, stubbornly curious, annoyingly ambitious caffeine junkies, I just give in. I exhale long-buried anger in the form of a perfect lede and give it sharp teeth in the form of a perfect closing. I find my own voice while giving one to others.
You pushed me, made me care, made me brave and most of all, made me honest.
And if I was never supposed to love you for that, I'm not sorry that I did anyway.
Thanks,
Chloe
Lew was an opinion columnist from 2013-2015.