Andrew Erickson: Running through walls for journalism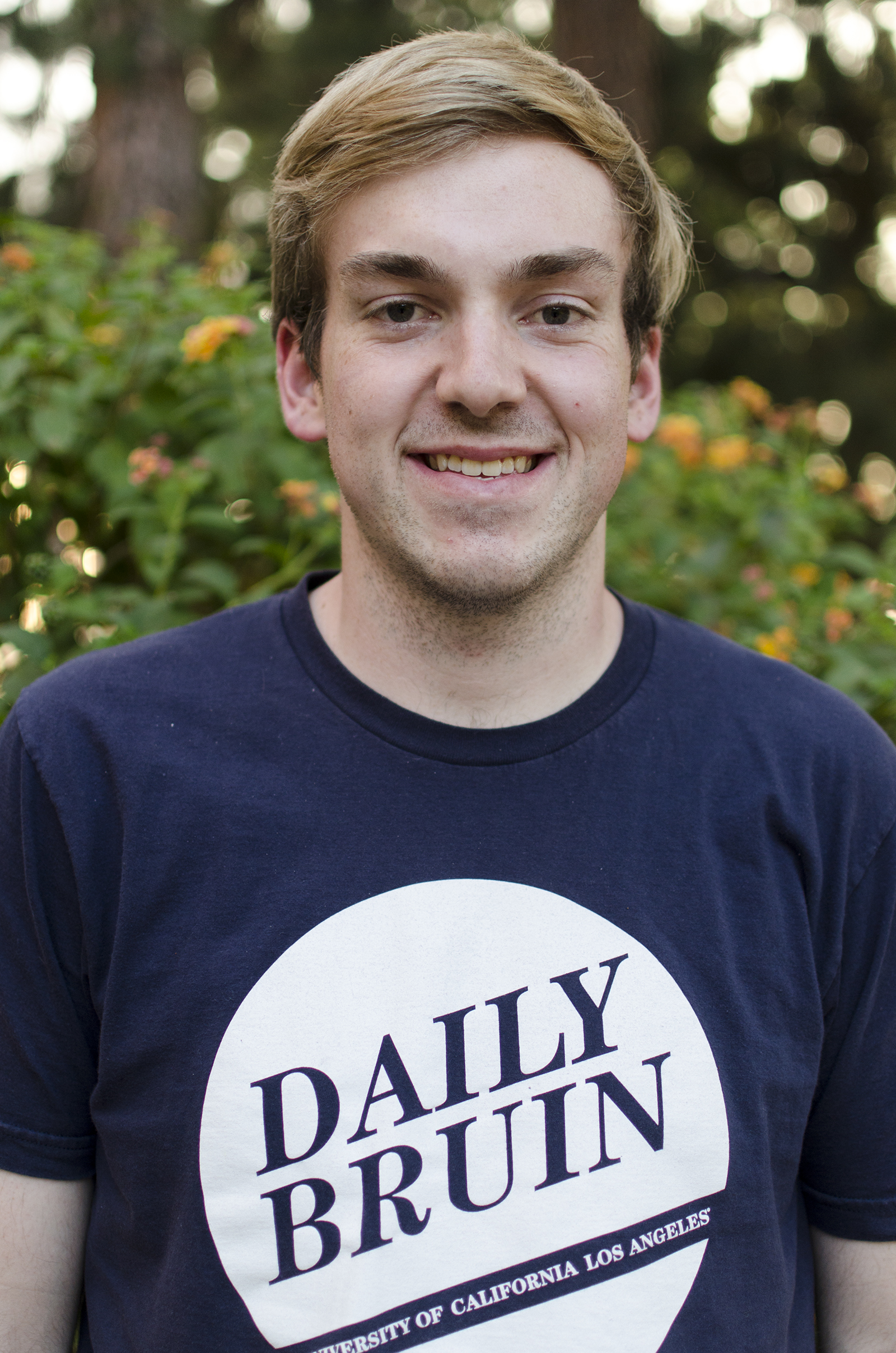 The best advice I received this year came from a high school senior.
Toward the end of a high school journalism club meeting, as the students were putting the finishing touches on the Weekly Cobra layout, we talked about the uncertain future of journalism and my uncertain future within that uncertain future.
"It doesn't matter how you get past the wall," said the newsletter's then-editor Victor, attributing his wisdom to a recent assembly speaker. "Go through it, over it, under it – just as long as you get past it."
I found that line oddly comforting, not just for myself, but for the institution I leave behind after four years on staff.
I don't know what the college newspaper landscape will look like in five years. I'm not naive about that outlook, but I do believe there will always be a place in student media for hardworking, thoughtful people.
If I know one thing, it's that people will continue to run through walls for the Daily Bruin. I've seen it too many times to think otherwise.
Our staffers are the ones who rose to the occasion when we were understaffed and struggling to make deadline in fall quarter. They were the ones who rolled up their sleeves this year when there were inserts and special projects to assemble. And they were the ones who rolled up their pant legs and reported when this campus was underwater in late July. They say there's supposed to be a transition period in taking over The Bruin, but our incoming editor in chief and managing editor have already gotten their feet wet.
They're the ones who put up with my horrible puns, like the one you just read.
They're the ones who made the Daily Bruin a home for me. It's a home I leave with a receding hairline and a few wrinkles, but with memories that make them worth it.
I started my journey at UCLA as a nervous women's water polo reporter. I end it nervous that I'll forget some of the incredible places this paper has allowed me to go.
Places like Myles Jack's living room, where Tim Bradbury and I finished up an interview and then drove into Seattle excitedly singing Katy Perry. I'm sorry, Tim.
Places like Memphis' FedExForum, where Kevin Bowman and I took barbecue recommendations from Tony Parker before covering the Sweet 16. You're right, Tony, Central was delicious.
Places like the press box of Memorial Stadium, where I watched Nebraska's student section – the Big Red faithful ­– release blue and gold balloons to remember Nick Pasquale. I still get chills thinking about that.
This year, I've seen things from a different perspective, hunched over my desk in Kerckhoff 118 in the rickety wooden editor's chair.
It's a view I've grown fond of, but really, Sam Hoff, I'd consider replacing that chair.
I often tell people I don't think I will have a job more interesting than this one. That's not meant to be sad, but more the result of a fast-paced and ever-changing college newsroom environment.
That feeling is a reflection of the people I've met and worked with. It's a reflection of the people who have shared their stories within our pages and especially the people who have emailed, called and visited to voice their opinions on our work, often to disagree.
I have so appreciated the opportunity to spend a year at the helm of this newsroom and four in UCLA's newsstands.
The Daily Bruin has launched me over the wall. Now I'm going, going, gone.
Erickson was editor in chief from 2014-2015, Sports senior staff from 2013-2014, assistant Sports editor from 2012-2013 and a Sports contributor from 2011-2012.