Arrest made in connection with recent gropings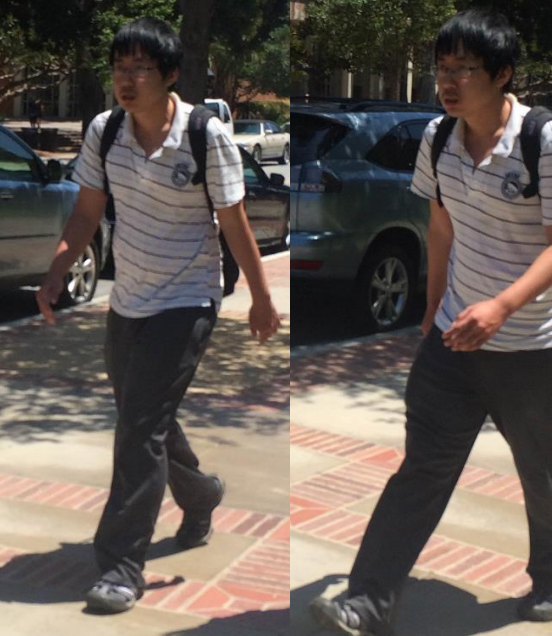 Several students reported to university police Friday that a man groped them on the upper thigh while passing them on campus sidewalks. UCPD officers arrested a graduate student in connection with the incidents Saturday afternoon. (UCPD)
The original version of this article contained multiple errors. It incorrectly spelled the name of the city where a graduate student is from. The city should be spelled Qinhuangdao, not Quinhuangdio. The article also incorrectly stated that the student is a member of the Cross-Disciplinary Scholars in Science and Technology program on campus. In fact, the student participated in the program in Summer of 2012 but is not a current member of the program.
A graduate student in chemistry and biochemistry was arrested Saturday in connection with a series of gropings reported on campus last week.
University police arrested the student just after 2:30 p.m. Saturday at his Weyburn Terrace residence after receiving a tip from an individual who recognized him from police photos.
The graduate student, a 24-year-old man from Qinhuangdao, China, was booked on seven counts of battery and one count of sexual battery. He works in a Department of Chemistry and Biochemistry lab and served as a tutor in physical sciences.
On Friday, several students reported to police that a man groped them on the upper thigh in various parts of campus. Some of the students said they had previous incidents with the same man earlier in the year.
UCPD spokeswoman Nancy Greenstein said police believe more students may come forward after the arrest.
The student is being held at Men's Central Jail downtown on $160,000 bond. He is expected to appear in court Tuesday for an arraignment.
Anybody with more information about the incidents can call university police at (310) 825-1491.
Compiled by Sam Hoff, Bruin senior staff.