Man attempts to sexually assault student on Veteran Avenue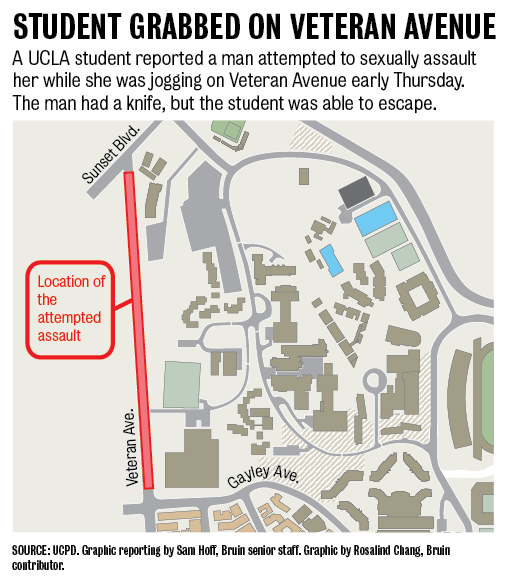 University police are searching for a man with a knife who tried to sexually assault a UCLA student while she was jogging on Veteran Avenue early Thursday.
The man grabbed the student from behind at about 4:50 a.m. on the stretch of Veteran Avenue between Gayley Avenue and Sunset Boulevard, according to a UCPD statement. The student was able to escape and call police.
The man was described as being 6 feet tall with a medium-to-large build and was wearing a black hoodie and black pants.
No further information was immediately available. The case is still under investigation.
UCPD recommends that students bring friends when jogging or running at night and that students call police if they see anything suspicious.
Anyone with information about this incident can call UCPD at (310) 825-9371.
Compiled by Sam Hoff, Bruin senior staff.