Alumna finds support in UCLA community, advocates for mother's return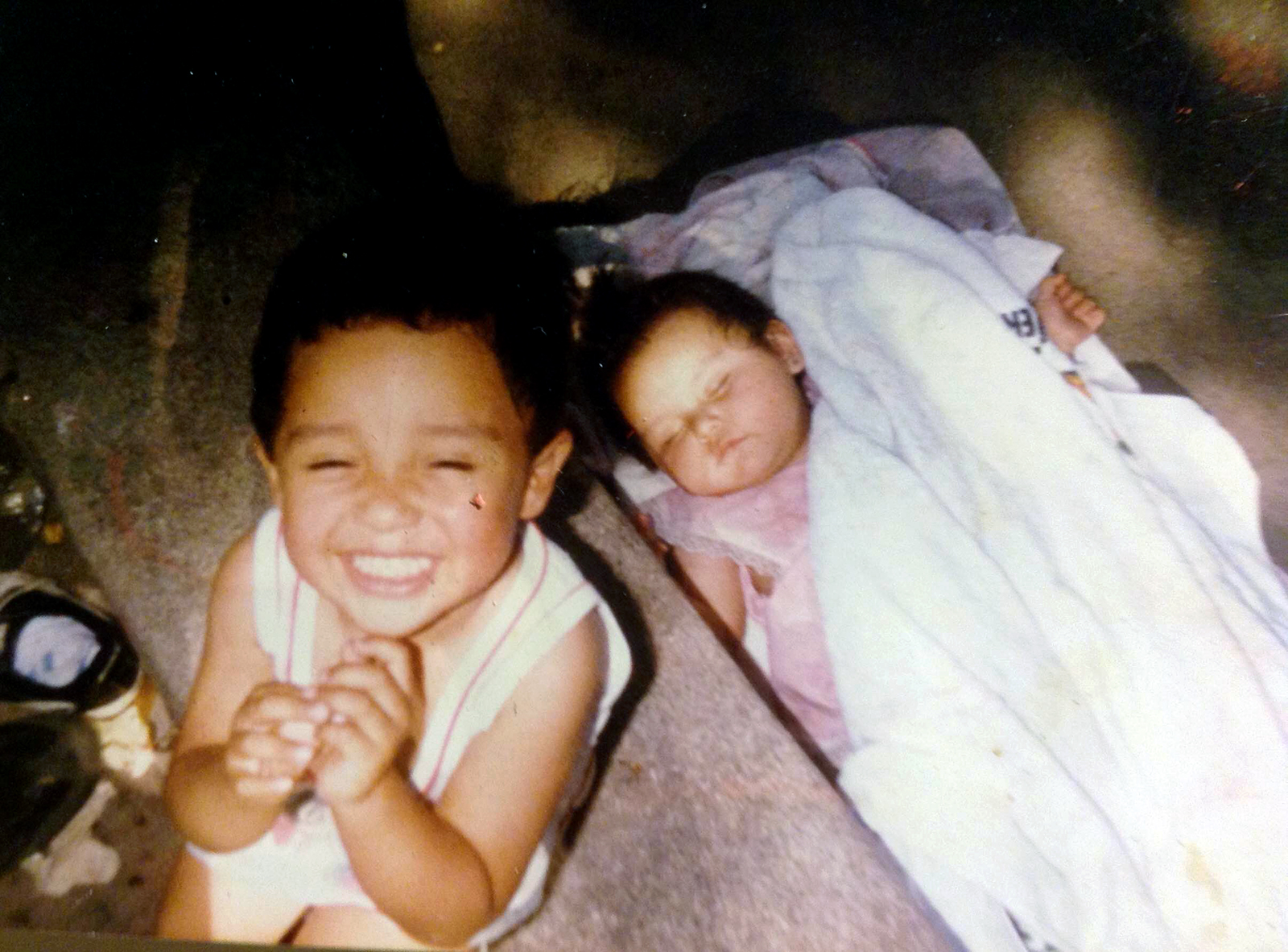 Barbara Sahagun, a UCLA alumna, and her brother, were young children when their mother left Guatemala for the United States. Since April 23, Sahagun's mother has been stuck back in Guatemala, and with the help of her UCLA community, Sahagun has started a campaign to get her back. (Courtesy of Barbara Sahagun)
The original version of this article incorrectly stated that Daniela Ortiz-Silva is a co-chair of IDEAS. In fact, she is the internal representative.
Barbara Sahagun's mother left for Guatemala on April 23 expecting to be back no more than a week later, finally a legal permanent resident of the United States.
The family said goodbye and planned for a speedy reunion with plenty of time left to see one another by Mother's Day.
But after Maria Elena Villanueva Mux was denied a visa at the U.S. Consular post in Guatemala, Sahagun's family settled for a spotty, hour-long Skype session on a Mother's Day they had planned to spend together.
Mux traveled to the United States 25 years ago, leaving behind a haunting and violent past in Guatemala, where she lost her father to the Guatemalan civil war. She applied for a refugee visa and was denied, but she stayed in the United States without documentation. She found work, sent money home and laid the groundwork for her children in Guatemala to join her in the U.S., said Sahagun, a UCLA alumna.
Now Sahagun, her family and the network of support she built while a student at UCLA find themselves scrambling to return the favor.
On April 28, Mux was in Guatemala to be interviewed at the U.S. Consular post. Her journey was the culmination of a two-yearlong process to adjust her status as an undocumented individual and grant her permanent residency.
During this final step, the immigration officer conducting her interview denied her a visa. The officer alleged that the money she was sending back to her children when she arrived in the U.S. helped them to eventually cross the border, which made Mux a smuggler.
She has been stuck in Guatemala since.
Since Mux was denied re-entry to the United States, Sahagun and the network of undocumented students and allies she met as a UCLA student have started a campaign to bring her back.
During her time as a student from 2010 to 2013, Sahagun was a member of Improving Dreams, Equality, Access and Success at UCLA, a student group that advocates for undocumented students on campus. When her mother was denied a visa, Sahagun reached out to her old friends and fellow IDEAS members for help.
Alumni and current IDEAS members called U.S. senators from California and asked them to file a petition with United States Customs and Immigration Services to expedite an overview of Mux's case.
Sahagun said Mux qualifies for a I-601 waiver, which would clear the charge brought against her at the consular post in Guatemala. But until the USCIS approves the waiver, Mux is stuck in Guatemala, where she has not lived for decades. She has been going back and forth between her aunts' houses since her hotel stay expired, rarely going outside for extended periods, Sahagun said.
"This is the country that killed her father," she added. "She's reliving a childhood trauma that she never wanted to relive. She never leaves her room."
Sahagun and her network of UCLA alumni, students and other community members have made progress since they started lobbying members of Congress. On May 1, Congressman Jerry McNerney filed a petition to expedite Mux's case, Sahagun said. On May 4, Sen. Dianne Feinstein submitted a petition and on May 5, Sen. Barbara Boxer followed suit.
Now, it's just a waiting game.
"We're not sure what else to do," Sahagun said. "We don't usually get this far, we don't get interviews."
Several pressing medical and financial concerns complicate this waiting period. A few days into her stay in Guatemala, Sahagun's mother sustained a spinal cord injury in a car accident, and she is running out of medication.
Mux is also responsible for looking after her husband, who has suffered multiple heart attacks and depends on her for health insurance. She is the sole breadwinner of her family, and her job as an accountant is in greater jeopardy the longer she is kept out of the country, Sahagun said.
Her absence has been hard on Sahagun, who has counted on her mother as a support system for her entire life. The two are so close that when Mux moved to Northern California from Los Angeles, she helped Sahagun and her husband buy a house in the same city so they could be together.
"I have no other family up here. It's just me, my husband, my step dad and my mom," Sahagun said. "The whole reason I came up here was to be close to her. It's really lonely."
While she waits, Sahagun's community at UCLA has remained an important resource. She is in constant contact with IDEAS alumni and others at UCLA who have made a consistent effort to support her and advocate for her mother's case, she said.
Current IDEAS co-chair Sofia Jacome, a fifth-year anthropology student, and internal representative Daniela Ortiz-Silva, a fourth-year anthropology student, said IDEAS has done its best to be there for Sahagun and her family.
"This network of support follows you wherever you go," Jacome said.