Man wanted for writing hateful speech on Kaufman Hall wall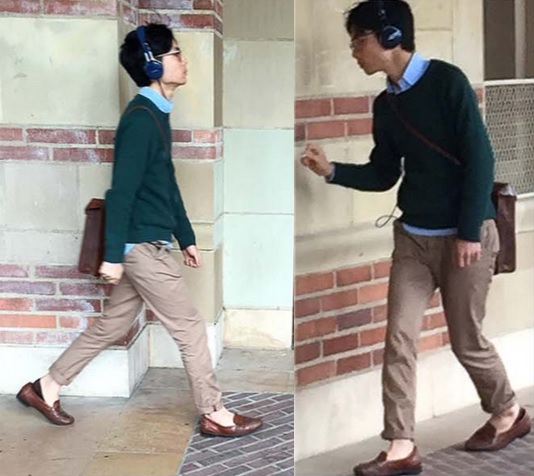 University police are searching for a man wanted for vandalizing the wall of Kaufman Hall with hate speech. (UCPD)
Editor's note: Because of the offensive nature of discussion around this article, commenting has been closed.
University police are searching for a man wanted for writing hateful speech in chalk on the wall of Kaufman Hall in late April.
According to a UCPD statement, a witness saw the man tear down flyers from the glass doors of Kaufman Hall about the migration of Africans to Europe. The man then chalked language on the wall about stopping migrant boats and keeping Europe white, UCPD spokeswoman Nancy Greenstein said in an email statement.
The man was described as Asian, 5-feet-9 and 125 pounds. He was wearing a dark green knitted sweater, khaki pants and dark brown boat shoes.
The case is still under investigation. Anyone with information about the man can call UCPD at (310) 825-1491.
Compiled by Sam Hoff, Bruin senior staff.