Bomb threat message found in Student Activities Center bathroom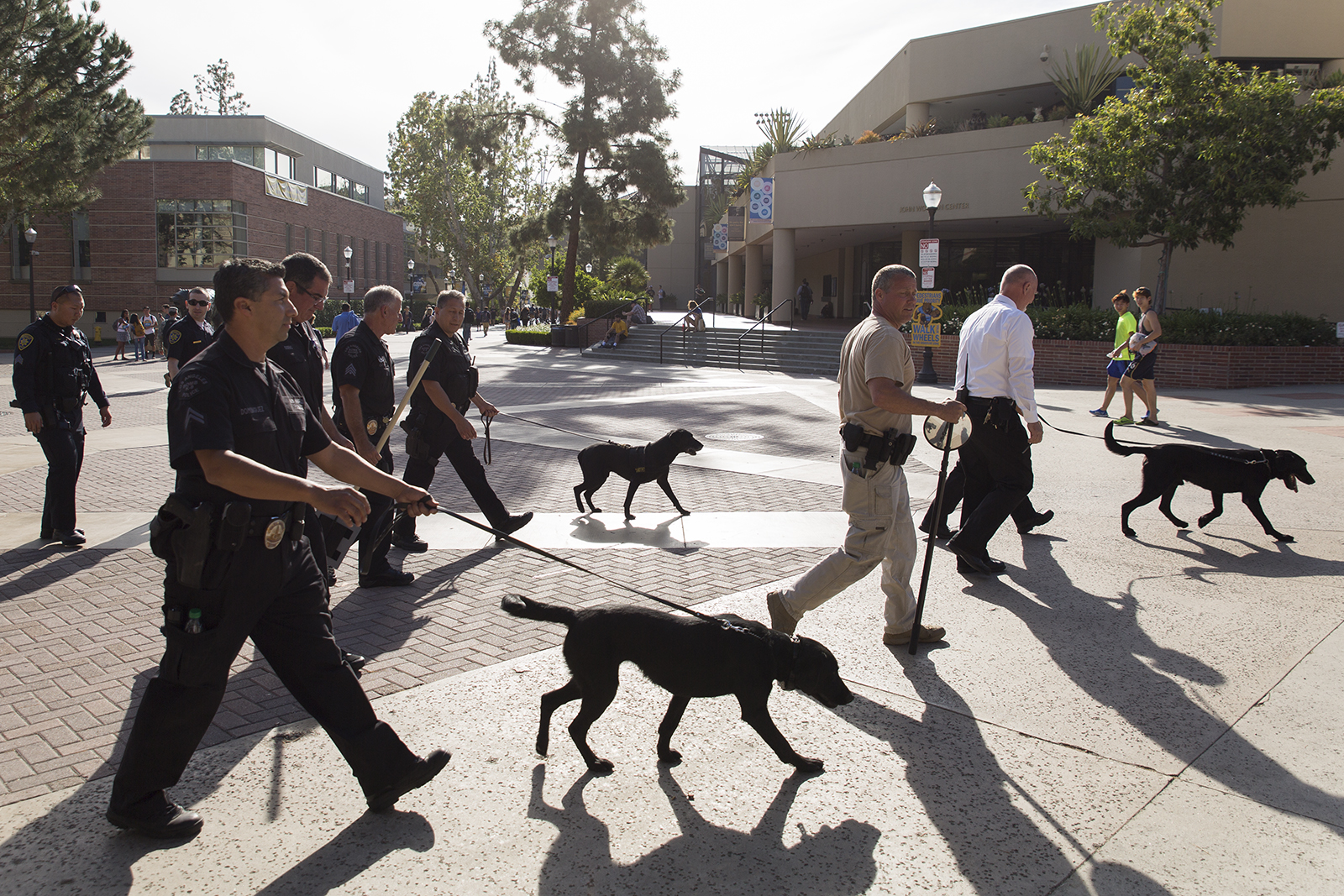 Los Angeles Police Department bomb-detection dogs were sent to the Student Activities Center Thursday after a bomb threat message was found in a bathroom. (Jose Ubeda/Daily Bruin staff)
This post was updated on April 30 at 7:35 p.m.
A bomb threat was found in a Student Activities Center bathroom Thursday, prompting officials to ask students to leave the building for the rest of the day.
The threat, a message written in graffiti that suggested a bomb would go off at a certain time on Thursday, was found about 2:30 p.m., said university police spokeswoman Nancy Greenstein.
Greenstein added that police saw the threat as not credible, and added that the time specified in the graffiti has passed.
The Los Angeles Police Department is going through the building with bomb-detection dogs, she added.
Police announced that the building was clear about 6:15 p.m.
Compiled by Sam Hoff, Bruin senior staff.