Chloe Lew: USAC internal vice president should revamp underutilized campus spots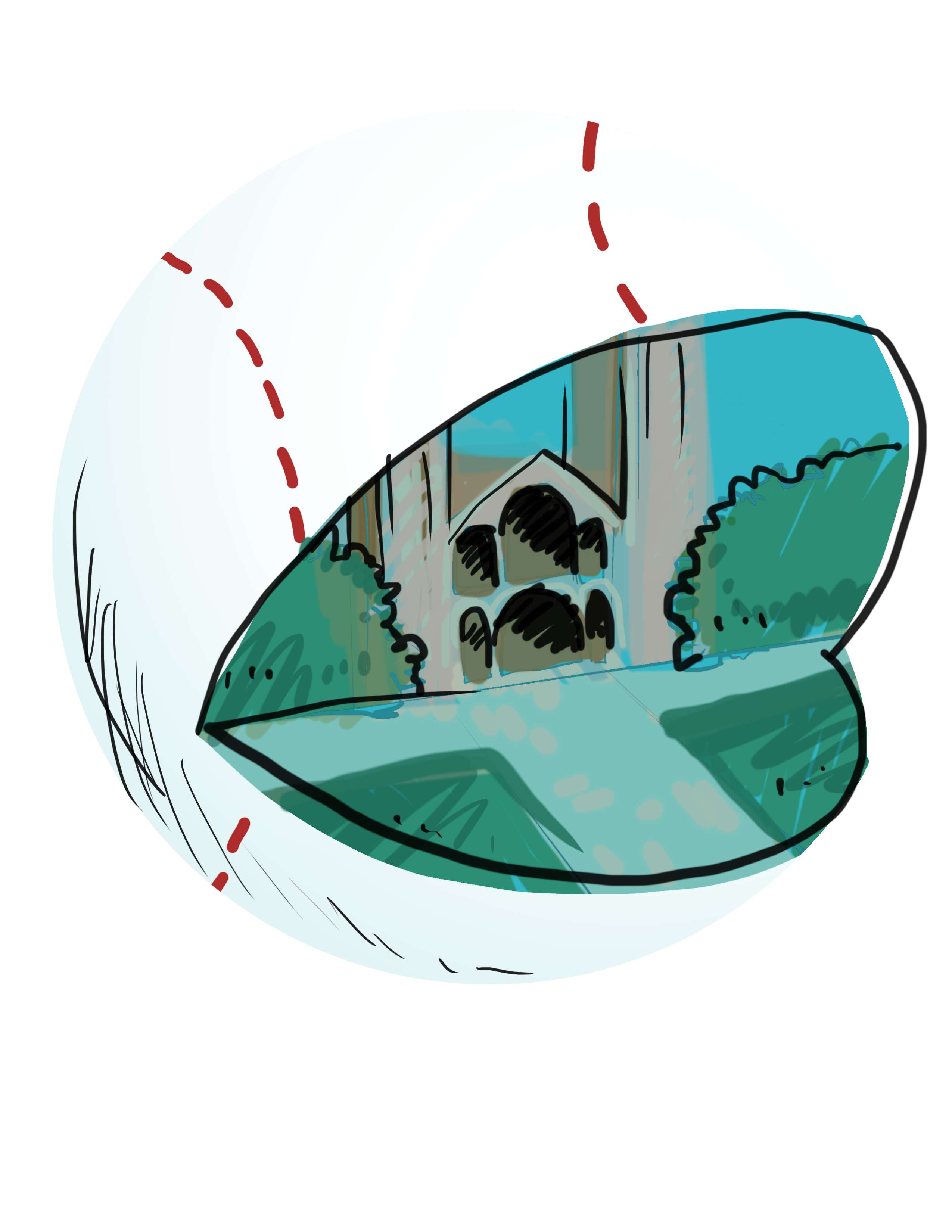 (Vivian Tong/Daily Bruin)
Most of my first friendships at UCLA were consolidated in the dorms, sprawled across Rendezvous-stained couches in the floor lounge or losing badly at pool in the recreation rooms.
But when I moved off of the Hill, I quickly realized that the places I grew so fond of in the dorms my freshman year didn't exist on campus. The place I run into people the most now is Powell Library.
Having spaces on campus where students can get together – not to study or to grab food, but just to hang out – is vital to creating relationships not just between different students, but also between a student and the campus.
This concern is reflected in the platforms of both of next year's Undergraduate Students Association Council internal vice president candidates, and rightfully so. But if they're going to take on this responsibility, the new internal vice president, in conjunction with the Facilities Commission, whose office directly oversees campus spaces, should be aware that fostering community requires a stable and permanent hangout spot that's designated specifically for that purpose.
LET'S ACT! candidate Devyani Rana plans to bring Bruins together through "Street Food Cinema," outdoor movie nights and street food in campus locations such as the Sunken Gardens or Royce Quad, while Bruins United candidate Heather Hourdequin plans to "reclaim" Ackerman Union by using the space to host more events and mixers for student groups.
But while Hourdequin's platform may give students additional reasons to spend time in Ackerman Union and Rana's platform may reconnect students to beloved outdoor locations like Royce Hall, the fact remains that these locations are already well-established. A restaurant is a restaurant, regardless of whether a student organization mixer or pure hunger brought you there, and Royce Hall is arguably the most appreciated building on campus as it is. Rather than add functions to already well-known locations, the Internal Vice President's office and the Facilities Commission should capitalize on spaces that are underutilized and more easily rebranded.
Encouraging students to stick around campus between or after class is a matter of making spaces on campus meaningful, and as such, the new Internal Vice President's office should prioritize revitalizing spaces that students are unfamiliar with, rather than spend excessive efforts repurposing spaces that are already established. Less-trafficked areas on campus, like the Student Activities Center or the third floor of Ackerman Union, offer a cleaner slate to work with, making them easier for students to claim as their own as places to hang out, before a place to study or buy food.
Opening up these unfamiliar spots not just to members of specific student clubs, but also to the entire student body, can be done in the carefully considered ways that Hourdequin and Rana are already advocating. Hourdequin's smart philosophy to work with the spaces we already have, specifically by bringing students into Ackerman through ideas such as using seating areas for club meetings, can be just as easily applied to bring students into SAC and the upper floors of Ackerman.
Gestures as simple as furnishing one of the event rooms with couches or a pool table could welcome the masses. The average student is not difficult to please – we just want a common location to relax and bump into each other in the middle of a long day of classes and meetings, preferably away from the outdoor heat or smell of Panda Express.
In some places, revitalization is simply a matter of advertising. With SAC, this could begin with steps as small as publicizing its facilities – a computer lab, an outdoor swimming pool, meeting rooms and lounges – and advance to bigger moves such as furnishing all-purpose social lounges for a broader variety of students to hang out in during breaks. Right now, most students who wander around SAC only do so because they are already rooted to the building by some organizational tie. The rest of us will go for an entire four years here only knowing SAC as the home of free printing and the third floor of Ackerman as the home of bathrooms without lines.
On a campus too small for its massive student population, practical reasoning preaches that every space needs multiple purposes. But one of the most important resources a campus can offer is a community, and achieving that takes more than isolated events, in which a restaurant serves its own food by day and caters to a different student event each night. It takes establishing a fixed location for students to meet and socialize throughout the day.
That doesn't mean building a new hangout spot from the ground up, but building up what is already in front of us.