Westwood Village building to be restored to original Spanish style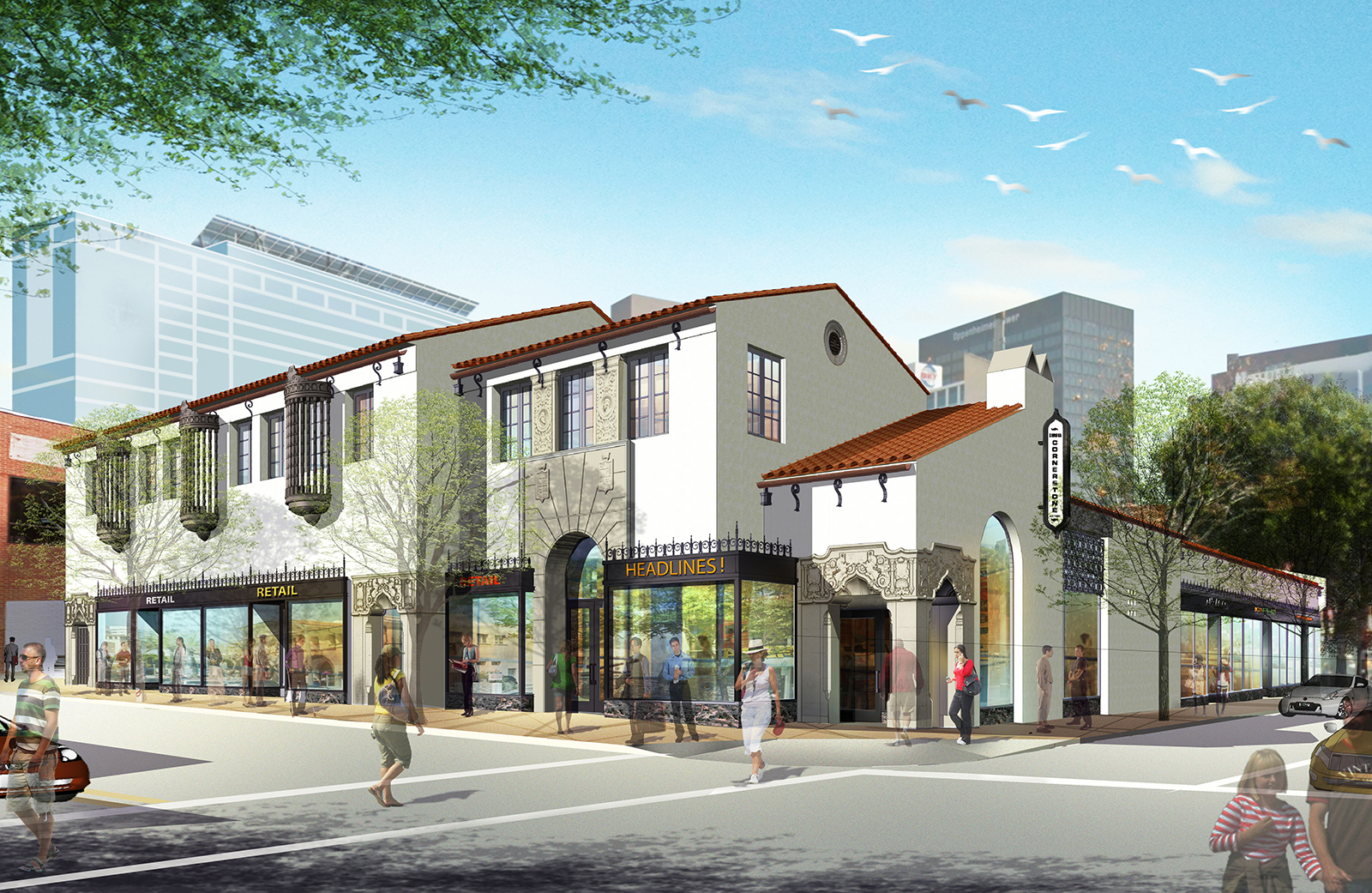 The building on Kinross and Gayley avenues, which houses three restaurants, will undergo a $1 million renovation starting in May. (Courtesy of Jim Brooks)
One of the oldest buildings in Westwood Village will undergo a $1 million renovation project starting next month to restore the 1930s building to its original style.
Located on the corner of Kinross and Gayley avenues, the building is currently occupied by Headlines Diner and Press Club, Native Foods Cafe and ISO Fusion Cafe. The renovations will end by late October, said Jim Brooks, president of Topa Management Co., which owns the property.
The three restaurants in the building plan to remain open during the renovations, Brooks said.
Famous architect Stiles O. Clements originally designed the building in the Spanish colonial revival style, but many of the building's original style elements were lost when it underwent renovations in the 1960s and 1970s, said Steve Sann, chair of the Westwood Community Council.
The renovations will restore many of the original style elements to the exterior of the building, including ironwork and cast-stone carvings, Sann said.
"Businesses pay a premium to be in these older, well-maintained vintage buildings," Sann said. "The hope is that, once they do these renovations, the leasing quality will be better."
The building is currently 75 percent empty, and Topa Management plans to market the vacant space with higher rents once the renovations are completed, Brooks said. The rent for current tenants, however, will not be increased, he said.
Asking rents for the renovated space would exceed $4.50 per square foot, depending upon location and use, Brooks said.
"It's going to be a nice little jewel in Westwood Village," Brooks said.
Compiled by Laurel Scott, Bruin contributor.