Former UCLA researcher James Enstrom reaches settlement with UC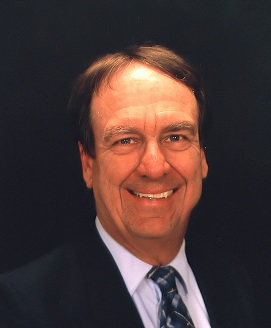 This post was updated at 5:50 p.m.
A former UCLA researcher who filed an unlawful dismissal lawsuit in 2012 will be paid $140,000 and have his termination rescinded as part of a settlement reached with the University of California Board of Regents on Wednesday.
Dr. James Enstrom's lawsuit claimed UCLA officials wrongfully dismissed him from his position because of political motivations in response to his controversial research about certain air pollutants. UCLA has previously denied the allegations and said it is committed to protecting academic freedom.
As part of the settlement, Enstrom will have access to university resources for his researchand will have the title of "retired researcher," said Carly Gammill, Enstrom's lawyer.
Gammill added that according to the terms of the settlement, Enstrom will be able to continue to access his UCLA email, campus parking and the UCLA library.
Enstrom was told in his layoff notice that his research did not meet funding requirements and did not align with the mission of the Department of Environmental Health Sciences at UCLA.
In an email statement, UCLA spokesperson Phil Hampton said the University agreed to settle the lawsuit, but it continues to deny Enstrom's allegations that he was dismissed due to his unpopular scientific views. Hampton added that UCLA thinks the evidence in the litigation did not support that claim, and it settled because this result costs less than a trial would.
"UCLA is home to a multitude of differing views, and the university vigorously supports the principles of academic freedom. Enstrom's presence as a researcher for decades, despite his minority positions defending diesel emissions and tobacco, demonstrates that fact." he said in the statement.
Enstrom said Thursday he is not entirely satisfied with the settlement, but he thinks it was the best compromise that could have been reached in the case.
"I am a good scientist, a very honest scientist. If I didn't fight I could have disappeared," Enstrom said.
Enstrom's lawsuit listed Thomas Rice, former vice chancellor for academic personnel, Carole Goldberg, vice chancellor for academic personnel, Linda Rosenstock, former dean of UCLA School of Public Health, Richard Jackson, professor at the Fielding School of Public Health,  Hilary Godwin, associate dean for academic programs in the UCLA Fielding School of Public Health and Barbara Housel, administrator of the Department of Environmental Health Sciences.
Compiled by Shreya Maskara, Bruin contributor.