Benjamin Genta: UCLA needs to encourage student voting, raise youth voter turnout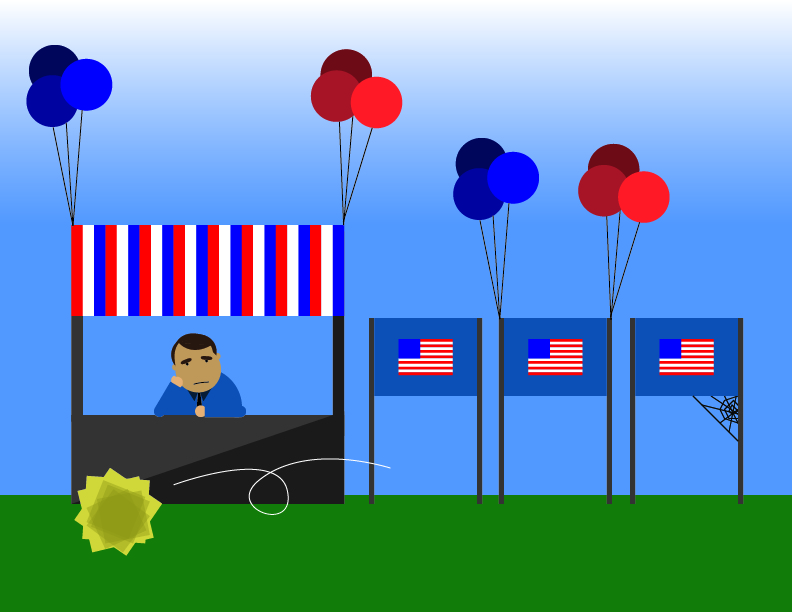 Less than 9 percent of eligible voters aged 18 to 24 turned out to vote in the 2014 midterm election this past November in California, a historic low, according to a January UC Davis report.
In Los Angeles county, it was even less, with only between 5.5 and 7.5 percent of the same age demographic casting their ballots. For students to be able to play an important role in the next election, UCLA should start now to do more to encourage undergraduate participation in politics.
Some potential solutions the UC could implement were explored at a legislative oversight hearing held on Feb. 20 in response to these appalling turnout rates, where local officials discussed ways to improve them. The main point of discussion was allowing people to register to vote at the same time they renew their driver's license, to increase convenience and improve the likelihood that people will register. The suggestion hit upon the major reason for low youth voter turnout, which a 2014 report from Tufts University found to be scheduling or work conflicts. Building voting and registration into people's hectic schedules and making it as convenient as possible is key to increasing turnout.
It is imperative for UCLA and the State of California to address these scheduling conflicts to promote student voting.
For its part, UCLA can take action in two ways: making registering/voting easier by promoting online registration through MyUCLA, and tackling student apathy by bringing more politicians to campus to better connect students with their government officials.

Although UCLA by itself cannot implement the automated voter registration system being discussed at the legislative hearing, it could make voter registration and political engagement easier in other ways. One way in which the UC can play its part would be by allowing students to register to vote similarly to how they register for classes. For example, when logging in to MyUCLA, there should be a box to the side that asks "Have you registered to vote yet?" By clicking on it, it could take students to a database where the forms are filled out with their information and all they have to do is to click a button that says "Register."
This would be very convenient since UCLA already has most, if not all, the information (name, address, social security, etc.) needed to implement this registry system stored in its database. This simple method could potentially allow every Californian student at UCLA to register to vote.
"There's no harm in registering everyone," said Brandon Leinz, a fourth-year political science student and chapter chair of CALPIRG. "It doesn't force you to vote, just allows you to if you want."
The second and third major reasons, according to the study by Tufts University, individuals aged 18 to 29 did not vote in the 2014 midterm elections because they either felt that their vote did not count or that they simply forgot. If students were engaged in politics, it's less likely that this would happen in such large numbers.
To counter the apathy that students have for politics, the university needs to take action in giving students a better link with the politicians that represent them.
The External Vice President's Office (EVP) at UCLA has taken some action, such as inviting politicians to campus before the November elections. They are also holding a campus legislative day at their office in which local officials are coming to campus to talk to students about drafting legislation.
These are important steps in the right direction, but more still needs to be done. Firstly, UCLA could invite the local congressman, state senator and other local officials to give speeches or meet and greet students on a regular basis. The university should focus on those races of greatest consequence to students, but which they often overlook: State Senate and Los Angeles County Board of Supervisors, for example. By getting this more personal connection with the politicians, students are more likely to grow invested and engaged in the political process.
UCLA also needs to publicize civic events and duties more. The EVP's BruinsVOTE! campaign was an attempt to register and urge more students to vote. However, the Facebook page hasn't posted anything since August 2014 (although the elections were in November) and the page has a mere 266 likes. In contrast, UCLA Snaps, a page in which students post snapchats relating to the school, has over 11,000 likes.
The EVP, and UCLA, should seriously invest in raising awareness through social media. If voting becomes the norm among students, they will incentivize each other to go vote.
Unless all these pieces fall together, it is likely we will continue to see these same dismal number of student voters at the polls. It is the university and students' responsibility to make an effort to change that.