From UCLA to the NBA: Former Bruins form coalition in pros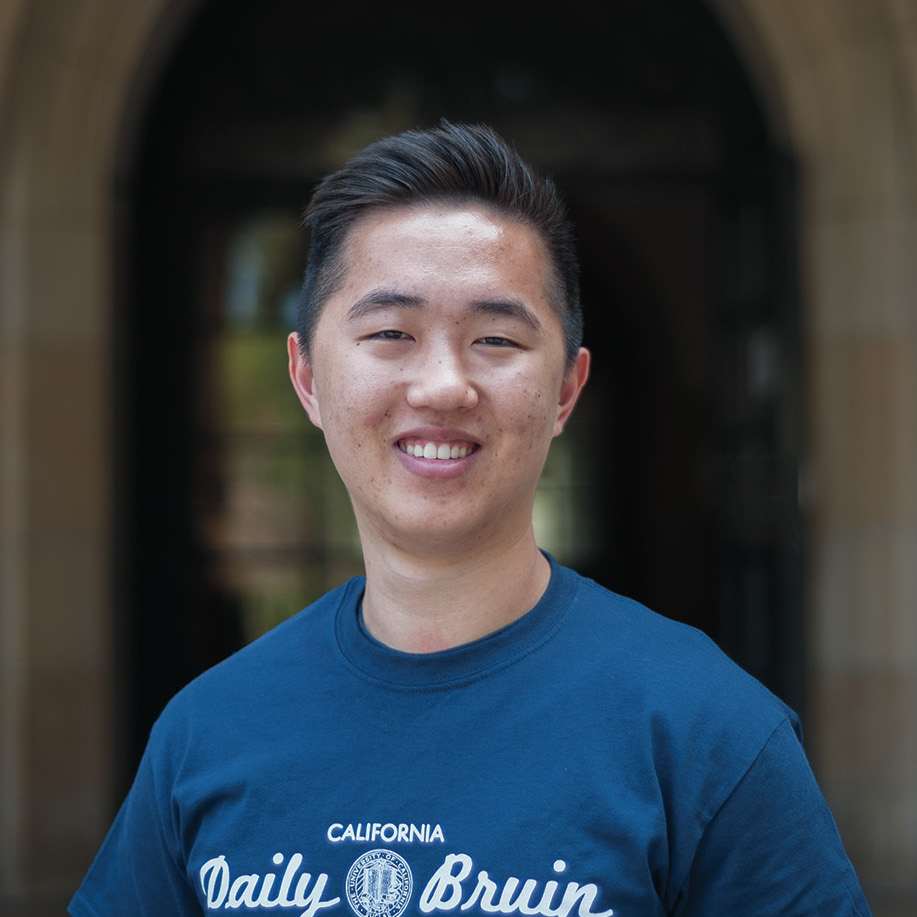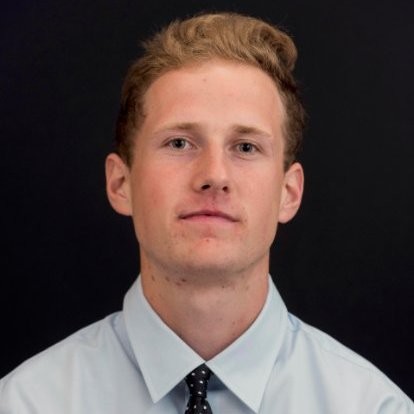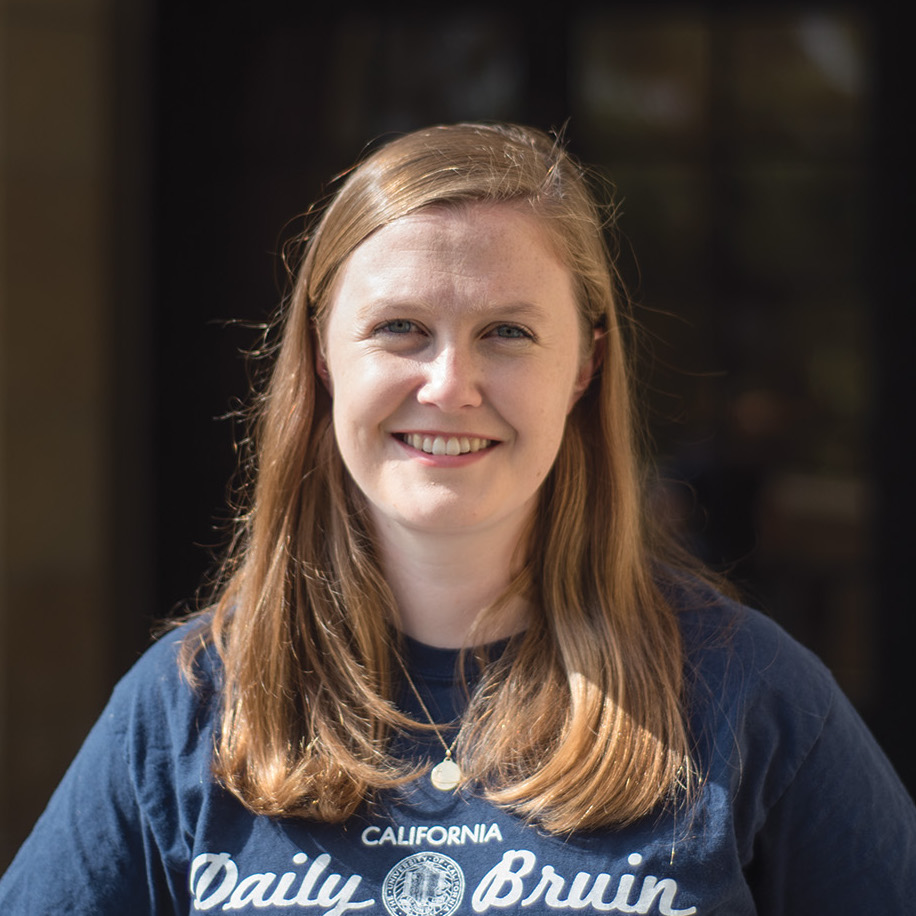 Matt Barnes (SF) 45th overall, Memphis Grizzlies, 2002
After four years of solid, but not elite, play at UCLA, earning an All-Pac-10 honorable mention in 2001, Matt Barnes made a name for himself in the NBA as a scrapper – a solid defender, impressive rebounder for his size and sometimes streaky shooter. It wasn't easy coming out of UCLA, as Barnes bounced around the NBA Development League in the beginning of his career. But Barnes found his niche and is now entering his 11th year in the league, a journeyman who's played for eight different NBA teams. As a former high school football star, Barnes brings intensity on the court that gets under the skin of some opponents. Teammates love him for that toughness and his work ethic, shown by his improvement from sub-30 percent 3-point shooting in his first three seasons to a now more dangerous stroke.
Compiled by Derrek Li, Bruin Sports senior staff.
Trevor Ariza (SF) 43rd overall, New York Knicks, 2004
Trevor Ariza left UCLA after just one year, which might have been too early considering he was drafted by the New York Knicks in the middle of the second round. He spent his first four seasons with the Knicks and the Orlando Magic, marred by inconsistency and poor shooting. Yet, his athleticism and defense were impressive enough for the Los Angeles Lakers to swing a trade for the former Bruin. In the midst of multiple championship runs, Ariza drastically improved his 3-point range and became a key contributor to the Lakers' 2009 NBA Championship season. Now with the Houston Rockets, Ariza has developed into a dangerous shooter and a proven defender in the NBA. It just took a while for Ariza to find his footing.
Compiled by Derrek Li, Bruin Sports senior staff.
Ryan Hollins (C) 50th overall, Charlotte Bobcats, 2006
Ryan Hollins was never a big-time scorer at UCLA, but he played consistent minutes for all four of his years in Westwood and finished his career with a bang. In 2006 – his senior season – Hollins won the Most Outstanding Player honor at the Oakland Regional of the NCAA tournament, as he provided stifling interior defense for the Bruins in their Sweet 16 and Elite Eight victories over Gonzaga and Memphis, respectively. Hollins' imposing defense and long wingspan have helped him sustain an eight-year NBA career as a reserve center.
Compiled by Matthew Joye, Bruin Sports senior staff.
Arron Afflalo (SG) 27th overall, Detroit Pistons, 2007
Arron Afflalo established himself as a contributor on both ends of the court during his time as a Bruin, averaging 14.8 points per game over his three years while often defending opponents' strongest offensive threats. Having initially declared for the 2006 NBA draft, Afflalo pulled his name out at the last minute, deciding to return to UCLA for his junior year, during which he was named the Pac-10 Conference Player of the Year. In the 2007 NBA draft, Afflalo was selected 27th overall by the Detroit Pistons, for whom he played two seasons, during which he appeared in the 2008 NBA Playoffs Eastern Conference Finals against the Boston Celtics. In 2009, Afflalo was traded to the Denver Nuggets, where he played for three years before being traded to the Orlando Magic in 2012. Afflalo returned to the Nuggets in a 2014 trade and currently averages 14.5 points per game.
Compiled by Claire Fahy, Bruin Sports senior staff
Kevin Love (PF) 5th overall, Memphis Grizzlies, 2008
After just one year with UCLA, Kevin Love already established himself as an elite rebounder on the college level. Offensively, while not a dominant interior force, Love flashed skills on the block and a smooth touch from outside. In the jump to the NBA, Love's skills, especially rebounding, transitioned along with him. He struggled a bit scoring efficiently in his first season with the Timberwolves, but those issues were of the past come his second season. After six years in Minnesota, Love was the face of the Timberwolves – a constant 20-10 threat and one of the most dynamic rebounders in the league. Yet, Love never was able to carry his team into the playoffs. This summer, Love was traded to the Cleveland Cavaliers, joining LeBron James and Kyrie Irving in pursuit of a championship.
Compiled by Derrek Li, Bruin Sports senior staff.
Luc Mbah a Moute (PF) 37th overall, Milwaukee Bucks, 2008
Luc Mbah a Moute will always maintain a lasting legacy in UCLA basketball lore for his performance against the Gonzaga Bulldogs in the Sweet 16 of the 2006 NCAA tournament. With the Bruins trailing by nine points with 3:13 to go, Mbah a Moute sparked a historic 11-0 UCLA run that ended in a 73-71 Bruin victory. The then-freshman forward scored six of the Bruins' 11 points during that final 3:13, including the go-ahead layup with 10 seconds to go and the game-winning steal with six seconds to play. After reaching his third Final Four in 2008, Mbah a Moute decided to forego his senior season and declare for the NBA draft. Though he was drafted in the second round, Mbah a Moute's scrappy play and gritty defense earned him a consistent starting role for the Milwaukee Bucks from 2008-2013 – a period that saw Milwaukee reach the playoffs twice.
Compiled by Matthew Joye, Bruin Sports senior staff.
Russell Westbrook (PG) 4th overall, Seattle Supersonics, 2008
Russell Westbrook's mixed two years at UCLA, where he was featured as a backup and a starter, eventually transitioned to an NBA career with the Oklahoma City Thunder that's filled with questions. Is he a true point guard? Does he have sound shot selection? Is he a fashion pioneer or pariah? Where there aren't any questions though is Westbrook's ability to put the ball in the basket. The point guard has averaged 25.9 points per game up to this midseason break, only trailing league leaders James Harden and Lebron James. His level of play on the court over the years has earned him the admiration of the coaches, fans and peers in the form of four all-star selections. Whether the people share the same enthusiasm for his dress sense, however, is a little more up in the air.
Compiled by Aubrey Yeo, Bruin Sports senior staff.
Darren Collison (PG) 21st overall, New Orleans Hornets, 2009
When incumbent starting point guard Jordan Farmar left UCLA for the NBA after his sophomore season in 2006, Darren Collison picked up right where his predecessor left off, and then some. Collison led back-to-back Final Four runs as UCLA's floor general from 2006-2008 and provided a level of speed and quickness that neither Farmar nor many players in the country could parallel. The son of two standout track athletes from Guyana, Collison used his quick-twitch genes to become one of the best on-ball defenders in the country during his time in Westwood and an integral player in former-coach Ben Howland's defensive-minded system. As Collison transitioned to the NBA after his senior season in 2009, pro scouts questioned his unorthodox shooting release and work ethic. But Collison has thus far proven that those critics wrong for asking such questions, as his career PER of 16.0 is a full point above the league average. This year, Collison has taken the Sacramento Kings' starting point guard job by the reigns and has put together what has statistically been his best NBA season yet.
Compiled by Matthew Joye, Bruin Sports senior staff.
Jrue Holiday (PG) 17th overall, Philadelphia 76ers, 2009
A top high school recruit, Jrue Holiday wasn't able to live up to the high expectations in his one year with the Bruins. A point guard who is most effective with the ball in his hand, Holiday played mostly off-ball at UCLA, concerning many NBA executives considering the long, lanky point guard. Drafted by the Philadelphia 76ers, Holiday quickly quieted down the concerns, proving to be a capable floor general in just his first season while showing off a consistent 3-point stroke. In his six seasons, Holiday has improved each year and has developed into one of the more dynamic point guards and shooters in the league. The last two years with the New Orleans Pelicans however, has been a mixed bag of results. He's flashed signs of elite play, but has faced injuries right when it looked like he was finding his groove. When he finds a way to stay healthy, it should be the turning point for Holiday in becoming one of the league's best point guards.
Compiled by Derrek Li, Bruin Sports senior staff.
Shabazz Muhammad (SG) 14th overall, Utah Jazz, 2013
Heading into the 2012-2013 UCLA basketball season, Muhammad was considered the crown jewel of an historic four-man recruit class. Muhammad was ranked ESPN's No. 4 Class of 2012 recruit, was a McDonald's All-American and had won over the Bruin fan base by picking UCLA over Kentucky and Duke. His one-year tenure was not without controversy – Muhammad was forced to sit the first three games of the season by the NCAA and was lambasted by college basketball pundits for storming off the court after teammate Larry Drew II's buzzer beater to beat Washington – but it was solid. Muhammad made 30 starts and led all scorers with 17.9 points per game and was drafted 14th overall by the Utah Jazz, his pick traded to the Timberwolves. Muhammad's 2013-2014 rookie season was a harsh wakeup call for the high school and college superstar, as he averaged just 3.9 points and 7.8 minutes per game over his first 37 games. In his second season, things have started to slow down for the Las Vegas native. He's currently out with a strained abdominal muscle, but has played well, averaging more than 13 points per game and starting in 13 of his 35 appearances for the Timberwolves.
Compiled by Andrew Erickson, Bruin Sports senior staff.
Zach LaVine (PG) 13th overall, Minnesota Timberwolves, 2014
Zach LaVine's reputation for dunking crept into Westwood even before the point guard did. Prior to coming to UCLA, he snatched up the BallisLife All-America Dunk Contest with a series of complex dunk combinations. During his rookie season, LaVine would mostly come off the bench as a packaged deal with fellow freshman guard Bryce Alford. It didn't take long for LaVine to show the Bruin fans his award-winning athleticism. In UCLA's first exhibition game of the 2014 season, the guard latched onto an alley-oop pass from then-sophomore guard Jordan Adams to launch a thunderous slam dunk against Cal State San Bernadino. LaVine's fast track to national prominence curtailed into a slump toward the end of the season. A drop in numbers didn't dissuade LaVine from going one and done, however, as the guard would declare for the NBA draft less than a month after UCLA's March Madness Sweet 16 exit at the hands of Florida. Nor was it enough to ward off general managers; LaVine's athleticism and upside was enough to make him the first Bruin drafted in the 2014 draft, going at No. 13 to the Timberwolves. LaVine would feature mainly as a backup to Ricky Rubio, but an ankle injury to the Spaniard gave LaVine the opportunity to feature in several games as a starter, although he would once again be placed in a backup role after Rubio's return. Nevertheless, LaVine's rookie season at the NBA was enough to earn him a spot in the NBA All-Star Weekend, as a player in the BBVA Compass Rising Stars Challenge and a participant in the Slam Dunk Contest.
Compiled by Aubrey Yeo, Bruin Sports senior staff.
Travis Wear (PF) Undrafted, Free Agent, 2014
Travis Wear spent a year at UNC before travelling cross-country with his twin brother, David, to transfer into the UCLA. The forward started in a majority of the games during his three years as a stretch four, with a game predicated on shooting mid-range jumpers combined with his solid .400 3-point shooting percentage. A 2014 draft class that featured highly touted NBA-ready draft prospects like Kyle Anderson, Jordan Adams and Zach LaVine kept Travis Wear out of most draft discussions, but the forward found his way into the NBA through signing a contract as an undrafted free agent with the struggling New York Knicks. Travis Wear's NBA debut came during garbage time of a 104-80 blowout loss to the Bulls, but he would make up for that by dominating headlines in his game, and at the expense of four-time League MVP Lebron James. As James' primary defender in the dying minutes of the game, Travis Wear held the 11-time all-star to 0-4 shooting in Cleveland, to help the Knicks hold onto their lead and win the contest with the Cavaliers 95-90.
Compiled by Aubrey Yeo, Bruin Sports senior staff.
Jordan Adams (SG) 22nd overall, Memphis Grizzlies, 2014
Jordan Adams joined the Bruins in 2012 along with fellow highly touted recruits Shabazz Muhammad, Kyle Anderson and Tony Parker. Adams distinguished himself over the course of his two seasons at UCLA, averaging 16.4 points and contributing 4.6 rebounds a game. Following the close of the 2014 season, in which UCLA upset No. 1 Arizona to claim the Pac-12 championship, Adams initially committed to remain in Westwood for another year – a promise met with a sigh of relief from coach Steve Alford, who was already losing a team leader in Anderson, consistent contributors in the Wear twins and young potential in Zach LaVine. Adams eventually reversed his decision and entered the NBA draft, where he was selected with the 22nd pick by the Memphis Grizzlies. In his first season in the NBA, Adams traded time between the Grizzlies and assignments to the Development League, playing for the Iowa Energy.
Compiled by Claire Fahy, Bruin Sports senior staff
Kyle Anderson (SF) 30th overall, San Antonio Spurs, 2014
Kyle Anderson was a key feature in his recruiting class, largely considered the best in the country, alongside Shabazz Muhammad, Tony Parker and Jordan Adams. His decision to attend UCLA was motivated by a desire to play under Ben Howland, who had a reputation for creating NBA-level point guards. However, Howland played Anderson as a power forward for the majority of his rookie season, recording 300 rebounds and 100 assists in a single season – the first Pac-12 player to do so since UCLA's Bill Walton in 1974. Despite being a projected first round pick for the 2013 NBA draft, Anderson decided to return to Westwood for his second and final year. His sophomore season saw him step into the role of point guard under new coach Steve Alford. An improved jump shot and more self-assured style of play led Anderson to be named the Most Outstanding Player in the 2014 Pac-12 tournament, which UCLA won in an upset victory over Arizona. Anderson's draft stock as a point guard was valued significantly less than as a power forward, and he wound up the 30th pick by San Antonio. In his first year in the NBA, Anderson spent considerable time in the Development League playing for the Austin Spurs. San Antonio has experimented with Anderson's role in the lineup, playing him on the wing at small forward and testing him out as power forward. Due to small forward Kawahi Leonard's hand injury, Anderson made his first NBA start Dec. 10, 2014 against New York, recording nine points in the Spurs' 109-95 victory over the Knicks.
Compiled by Claire Fahy, Bruin Sports senior staff