New appointee to UC Board of Regents raises concerns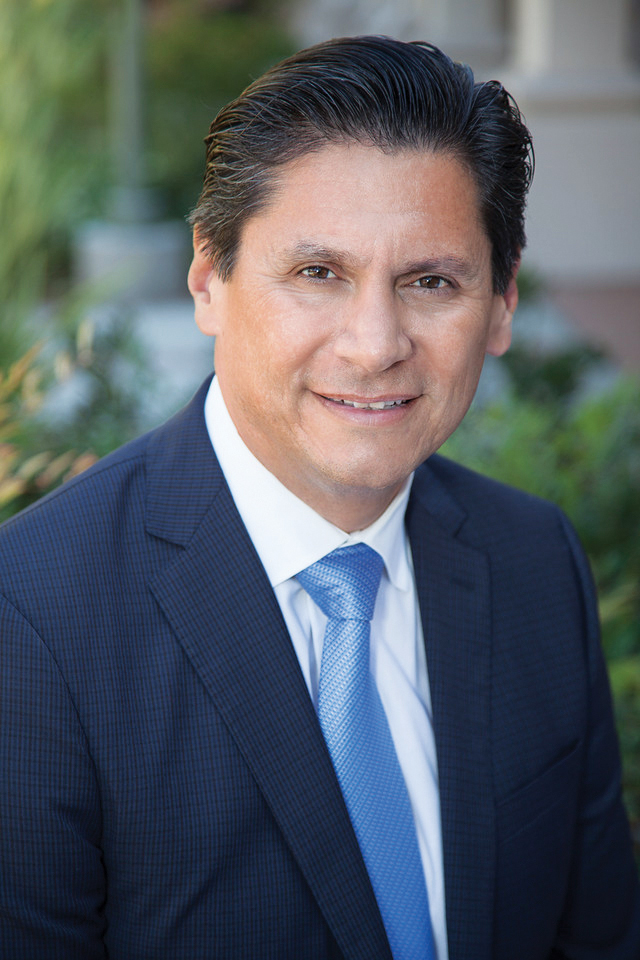 (Courtesy of Eloy Ortiz Oakley)
According to Article IX of the California Constitution, the Governor is required to consult with an advisory committee – composed of state politicians, members of the public, alumni, faculty and students – before nominating a candidate for Regent, a process that some people in the committee said have not been followed in recent years. Jefferson Kuoch-Seng, president of the UC Student Association and a member of the advisory council, said he was not consulted about the nomination of Oakley and former state legislative leader John A. Perez, but was notified prior to the announcement. Mary Gilly, chairman of the UC Academic Senate and a member on the advisory committee, said she was not informed until the day of the announcement. "I don't think getting a phone call the morning before the announcement counts as consulting," Gilly said. "It would be beneficial for governor to take into consideration faculty perspective in the nominations, but this issue predates this governor and either they need to adhere to the constitution or the constitution needs to be changed." Brown's office said all members of the advisory board were consulted before the appointments.
The recent appointment of Eloy Ortiz Oakley to the University of California Board of Regents has sparked concerns from some students and faculty about the UC's priorities in higher education.
Oakley, who has served as the superintendent-president of Long Beach City College since 2007, has implemented several controversial policies at the community college in recent years, including vocational program cuts and an option to pay higher tuition to secure spots in intersession classes. The policies came in the face of state funding constraints, a similar problem the UC currently faces.
In a press release, Gov. Jerry Brown said he appointed Oakley because of his experience with the California higher education system. Oakley is the only regent to have a background in higher education administration – most of the current regents come from the finance, media or legal fields.
Oakley said he hopes to bring his experience to help regents understand how their decisions affect students. He also said he hopes to connect regents to other state education bodies.
As a student who transferred from a community college to the UC and as an administrator at a community college, Oakley said he hopes to tap into his experience improving transfer rates between community colleges and the California State University to similarly streamline transfer pathways to the UC.
The latest appointments for new regents took place three days before the regents were scheduled to vote on a tuition hike proposal, though Brown's spokesperson Evan Westrup said in an email statement that the appointments were not timed in particular for the vote.
Oakley voted against the tuition hike proposal, though the plan passed with a 14-7 vote.
"Being new to the board, I wasn't clear whether all the available funding options have been recognized," Oakley said. "I voted 'no' because I felt that there were still options that we could or should look at before we consider raising tuition."
Oakley said he thinks Brown's proposal for further cost cutting is worth examining, though he cannot comment until he has studied it further.
"There is a growing crisis of public investment into higher education, spiraling costs and a lack of opportunity for middle-class Americans to access public universities," Oakley said. "The University is right in the middle of this storm, and we have to find ways to continue offering the highest quality of public education possible, while remaining true to the public mission."
Oakley's vote surprised some students at the UC who said they think the vote is inconsistent with his policies at Long Beach City College.
"We do appreciate a regent with community college experience, since one third of UC students are transfers," said Kevin Sabo, chair of the UC Student Association Board of Directors. "But it's disappointing that of the 112 community college presidents, Brown chose the poster boy for privatizing community college rather than one who is the face of affordability."
In April 2013, students protested at Long Beach City College after administrators cut 11 vocational programs that year in January because of the deficit that had accumulated after state funding cuts. The school's post-recession budget deficit is expected to persist, according to its latest budget report.
In October 2013, the state legislature passed Assembly Bill 955, proposed by Oakley and authored by Das Williams (D-Carpinteria), which allowed six community colleges, including Long Beach City College, to introduce extension programs in the shorter winter and summer sessions for students who want to speed up their progress.
Under the program, students could secure places in the additional classes offered by paying the unsubsidized nonresident tuition fee of more than $200 per unit, four times the standard $46 per unit rate. The bill again sparked student protests at Long Beach City College September 2013.
Sabo, who served as vice-president of the Student Senate for California Community Colleges while the bill was passed, said he disapproves of the "two-tiered pricing" system that the program introduced.
"This concerns the core principles of accessibility and affordability, and it's basically saying to richer students that if you want to cut the line, you can pay more to do it," Sabo said.
Oakley said the policy was designed to provide more options for students, as community colleges, unlike the UC and the California State University, are unable to offer extension classes.
"California cut community colleges so deep that LBCC had a waitlist of nearly 10,000 students," Oakley said. "There was no other mechanism for us to serve students trying to get an education."
Oakley's appointment is contingent on a confirmation by the State Senate.