Inspired by grandfather, 13 cousins devote themselves to charity work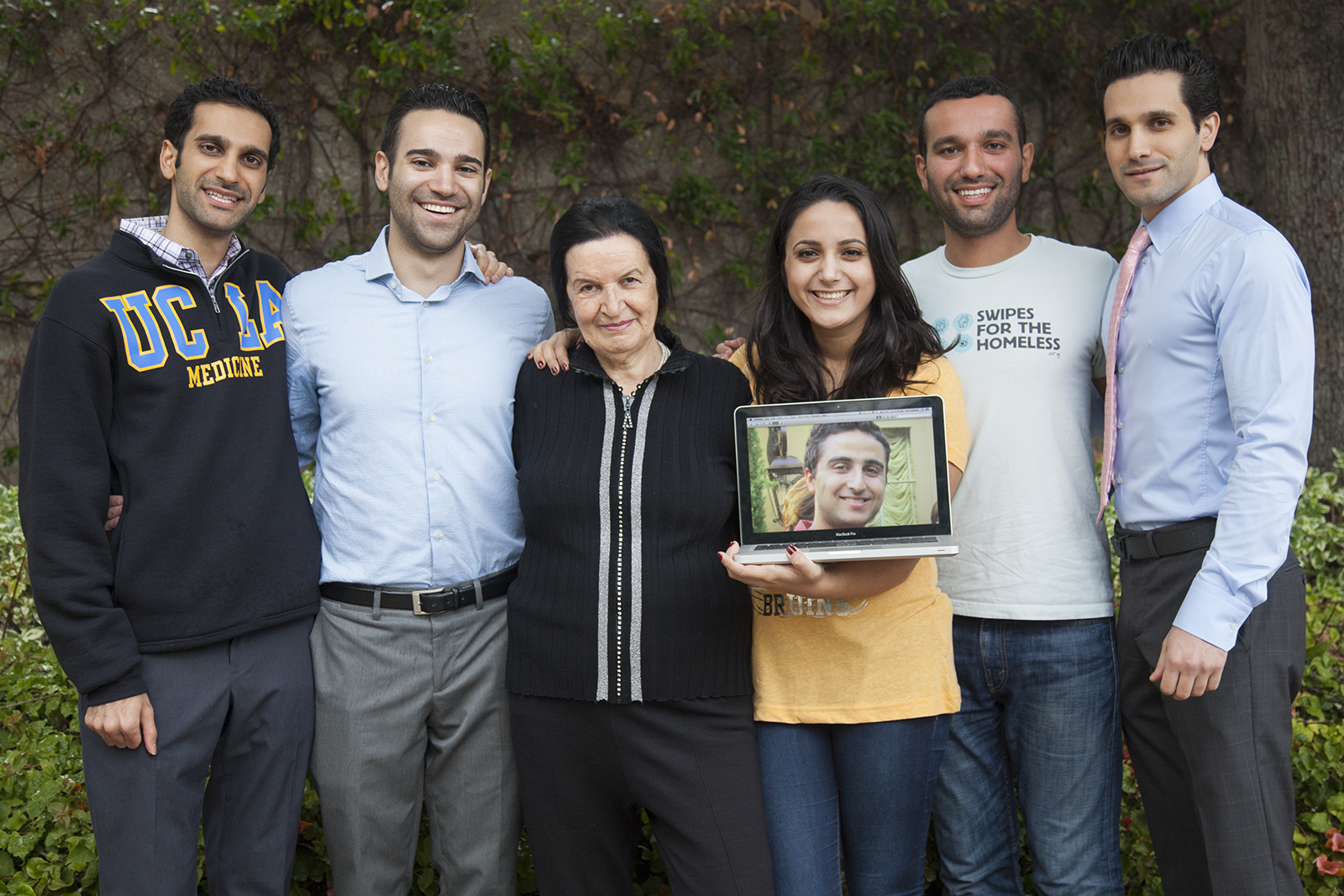 The grandchildren of Yehuda Boodaie and his wife Sara Boodaie all share a drive to do charitable work. They said they were inspired to give back to their communities by their grandfather.
Sara Boodaie's 13 grandchildren share more than a physical resemblance – they're all UCLA students or alumni and each wants to give back to their community.
"I like to think that it is in our genes to want to help people," Boodaie said.

The grandchildren's altruism started with social action projects Sara Boodaie undertook with their grandfather, Yehuda Boodaie, several decades ago.
The couple's grandchildren continued their grandparents' tradition of volunteering by starting nonprofit organizations at UCLA, including Swipes for the Homeless, Celebrate the Cure and Furnish the Homeless.
Bryan Pezeshki, Boodaie's grandson and a graduate student at the UCLA Anderson School of Management, started the nonprofit organization Swipes for the Homeless at UCLA in 2009. The group collects leftover swipes from UCLA students to give food to those in need. As of spring 2014, the UCLA chapter of Swipes for the Homeless has donated more than $135,000 toward the cause.
Pezeshki's cousin, fourth-year neuroscience student Amir Hakimi, is the adviser for the UCLA chapter of the group. He also founded Furnish the Homeless, another nonprofit that collects furniture from students who move out of Westwood and distributes it to people in transitional housing programs.
Hakimi said his inspiration to start and work with Swipes for the Homeless was his grandfather, Yehuda Boodaie, who was heavily involved in charity until he died in 2007.
"If he had leftovers from dinner at a restaurant he would give it to help out the homeless," Hakimi said.
Hakimi said he was particularly moved by a time when he furnished an elderly woman's house with a kitchen table and chair as part of Furnish the Homeless. The woman thanked him and said she had always wanted to have somewhere to come back home and enjoy her meal without having to sit on the floor.
"It was that moment that I realized that the things we take for granted could mean a lot to so many people," Hakimi said.
In 2010, Pezeshki and Hakimi also organized the Fall Harvest Feast on campus, which gives about 100 UCLA students and their families a free banquet on Thanksgiving.
At the event this year, volunteers served a traditional Thanksgiving dinner including turkey, stuffing and pies. Each of the guests also received a gift bag of non-perishable food, dental hygiene kits donated by UCLA's Ashe Center and other items donated by students and Westwood Village businesses, Hakimi said.
Hakimi said the dinner is also meaningful because it falls close to the anniversary of his grandfather's death.
Benjamin Boodaie, a UCLA alumnus and another cousin who helped organize the Fall Harvest Festival, said he thinks his family played a huge role in influencing his desire to work with and give back to the community. Jasmin Boodaie, a third-year history student and his sister, is the youngest of the cousins to attend UCLA.
"All of my family members have a passion to help out others and give back to the community and this inspires me to do more as well," Benjamin Boodaie said.
Hakimi said the entire family tries to get together for dinner every Friday, and he looks to them first if he needs to talk about work and school-related problems. He added that he thinks they serve as a "counseling unit" for one another.
"Each one of us tries to inspire each other and push forward to take the next step in life," said David Foulad, one of the cousins and a student at UCLA's David Geffen School of Medicine.
Foulad founded the Celebrate the Cure foundation on campus, which aims to raise money for cancer research while helping students make new connections with members of the medical community.
Foulad said he also feels personally connected to his work because Yehuda Boodaie died from bladder cancer.
He added that his family has been supportive in helping to plan events for the organization and encouraging his work. The biggest event hosted by the organization was the New Year's Eve banquet, which attracted about 300 UCLA students and raised $2,000 in one night, he said.
Sara Boodaie said she is proud of the cousins and she hopes the tradition of going to UCLA and participating in community service continues when her great-grandchildren are old enough to go to college. Now 82 years old, she also recently signed up to be a volunteer at the Ronald Reagan UCLA Medical Center.
"UCLA feels like a big family and seeing all my cousins, I know that I definitely have big shoes to fill," said Jasmin Boodaie.