UCLA women's basketball succumbs to Nebraska comeback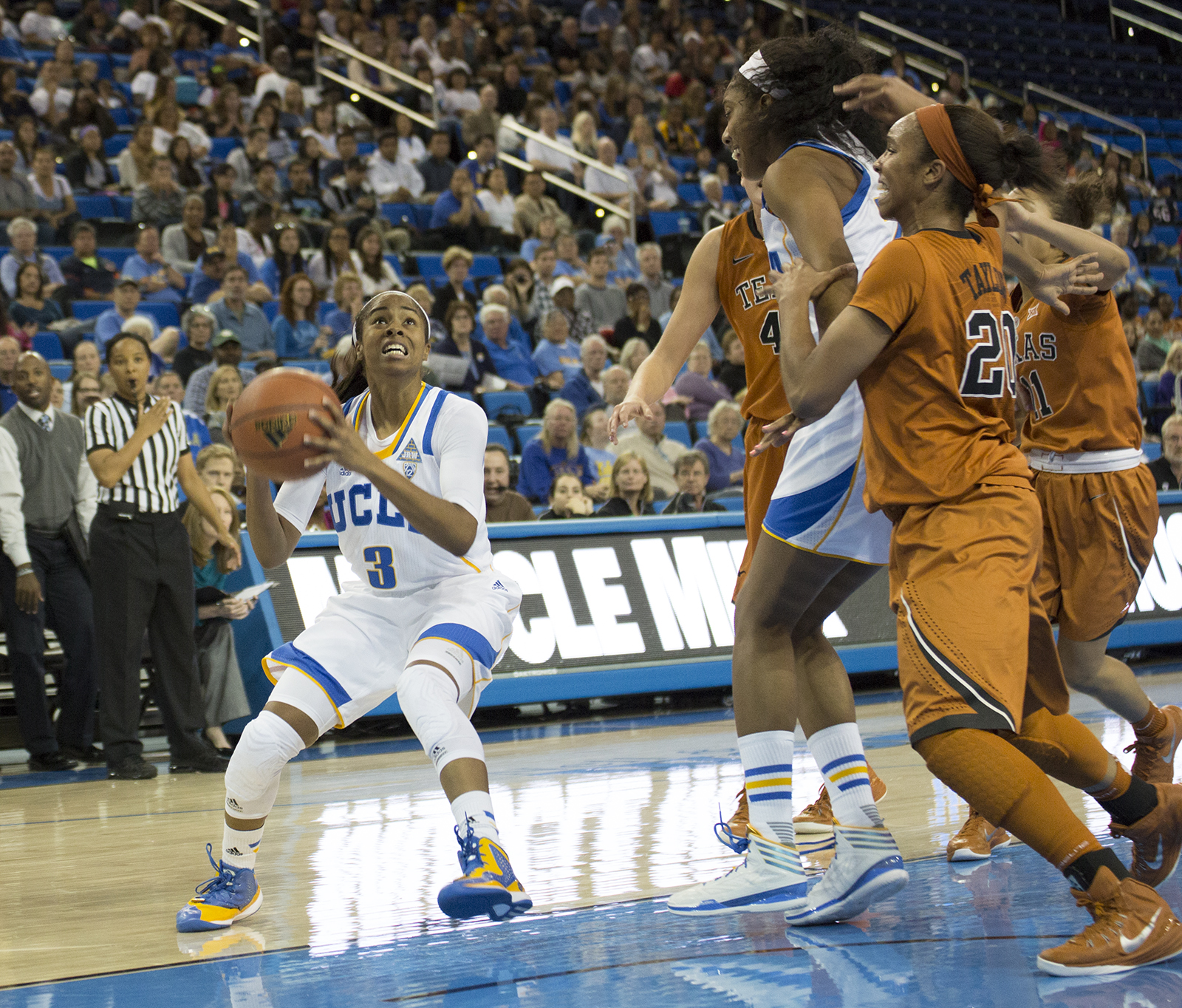 Freshman guard Jordin Canada finished the game against Nebraska with 14 points. (Owen Emerson/Daily Bruin)
UCLA women's basketball has yet to win a game. The University of Nebraska has yet to lose.
The No. 15 Cornhuskers (6-0) rallied from a 16-point deficit in the first half to hand the Bruins (0-4) their fourth loss of the season on Friday, defeating the Bruins 71-66 in Pauley Pavilion.
While the Cornhuskers have beaten all of their opponents this season by an average of 21 points, the Bruins did not make their fifth victory an easy one, especially on defense.
UCLA was able to force 22 Nebraska turnovers and showed dominance on the glass, outrebounding the Cornhuskers 39-36.
The first half of the game swayed in UCLA's favor, with the Bruins' lead eventually widening to 16 points. Yet Nebraska's defense held the Bruins to zero points in the last four minutes of the first period and went on a 9-0 run to decrease the lead heading into halftime.
UCLA led the entire game until the last four minutes of the second half. The Cornhuskers turned up the heat when they needed it, outscoring the Bruins 15-10 in the final minutes of play 15-10.
Freshman guard Jordin Canada led UCLA with 14 points and six assists while junior guard Nirra Fields tallied her first double-double of the season with 10 points and 10 rebounds. Redshirt sophomore guard Kari Korver sank four out of four free throws, and scored 13 total points for the Bruins.
Nebraska junior guard Rachel Theriot had a strong showing against the Bruins, leading the Cornhuskers on all fronts with 24 points, eight rebounds and seven assists. Theriot was the most accurate player at the line, making 13 free throws out of 14 attempts.
The Bruins will face the unranked University of Cincinnati (1-4) on Tuesday at 7 p.m. in Pauley Pavilion.
Compiled by Annie Bardet, Bruin Sports reporter.