Ralphs renovation includes expanded produce, beer and wine selections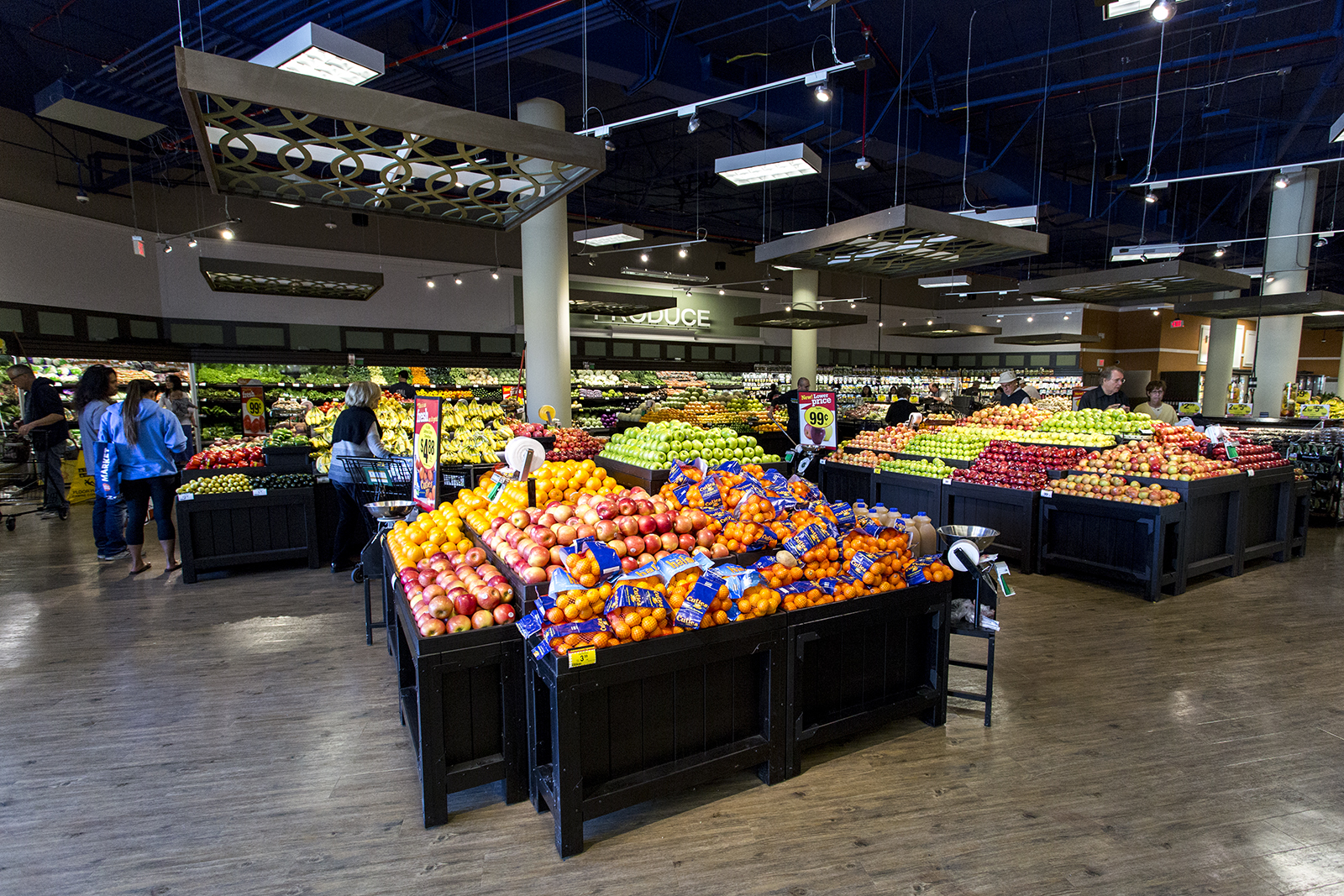 The recent expansion to Ralphs in Westwood makes it the largest Ralphs in the state. (Jintak Han/Daily Bruin)
Students shopping at the Ralphs supermarket in Westwood this week will enter a store that has nearly doubled in size, after an expansion to the store opened last week.
The 40,000-square-foot expansion will hold a bigger selection of beer, wine, produce and prepared foods, said Tim Manuel, manager of the Westwood Village Ralphs. The renovated produce selection will include more organic and locally grown foods, Manuel added.
Though the store opened some of the expansion to the public on Nov. 17, Ralphs employees are still in the process of moving food to the new area.
As part of the changes, Ralphs management said they plan to improve circulation in the store by relocating the cashier register stations and modifying the parking lot to reduce traffic.
The meat and seafood department will also be relocated, and the wine and beer bar, a new addition to the store, is still not open.
The expansion will make the Westwood location the largest Ralphs in the state of California.
Some students said they look forward to shopping at Ralphs because of the new selections of locally grown and organic produce, along with the expansion of beer and wine section.
Scarloett Huang, a first-year undeclared student, said she is excited about the store's expansion because she sees it as a chance for the store to better organize its departments and create more appealing displays for its products, similar to the displays it has already set up for the holidays.
"I think the larger space offers a lot more than before when it comes to the kind of food it offers, along with the displays they will be able to do," Huang said.
Aisa Iyawe, a fourth-year neuroscience student and frequent Ralphs shopper, said she is happy with the expansion because it means she will have more options.
"I live off campus and have to come (to Ralphs) frequently, so having better options to pick is going to be helpful," Iyawe said.
Jacque Cortes, a third-year Chicana/o studies student, said she is excited about the new selection of organic products that will be coming to the store.
"I come here a lot and the expansion will offer more (of a prepared food selection)," Cortes said.
The full expansion is set to open in January.