UC Regents recap – Nov. 19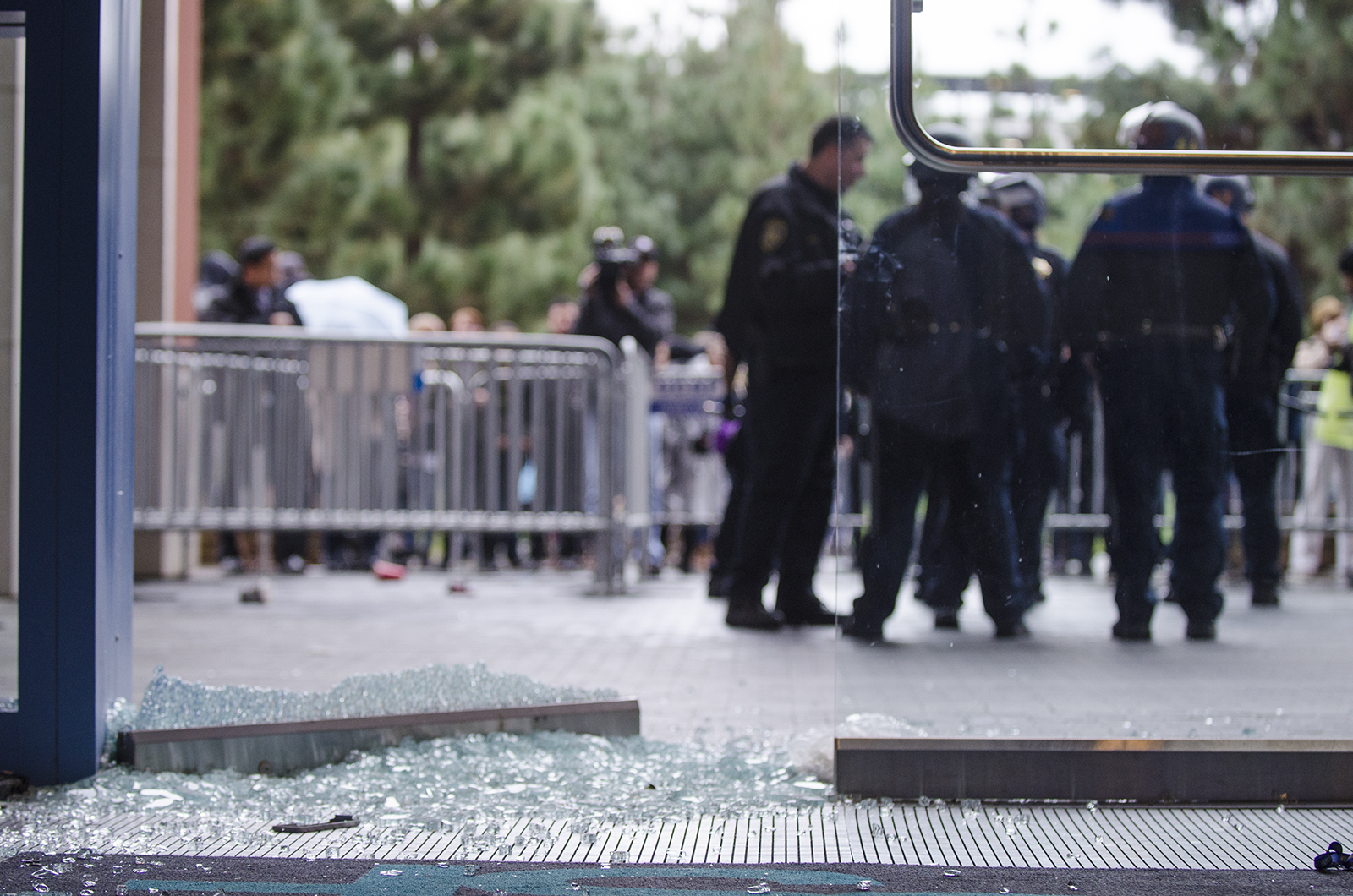 Protesters threw a brick at a door prior to the regents' meeting. (Daniel Alcazar/Daily Bruin)
Despite protests from students, the governing board of the University of California discussed and voted on a number of issues, including a controversial new tuition hike, at its bimonthly meeting Wednesday in San Francisco.
The UC Board of Regents approved a plan to increase tuition by up to 5 percent annually for the next five years. The increase could be less depending on whether there are increases in state funding for the University.
Besides green-lighting the new tuition plan, regents also approved an amendment to the UC financial aid policy to bring it in line with University practice and the 2010 court decision in Martinez v. Regents of the UC. The amendment puts a rule on the books that allows undocumented California high school graduates to pay in-state tuition and receive University financial aid.
Regents also approved an increase in Professional Degree Supplemental Tuition of up to 5 percent annually for the next five years. Professional Degree Supplemental Tuition is an additional charge on top of normal tuition that goes to fund professional degree programs – such as MBA programs – that focus on instruction instead of research.
The board approved the implementation of Professional Degree Supplemental Tuition in five programs: journalism, leadership education and teacher education at UC Berkeley, public policy at UC Riverside and technology management at UC Santa Barbara.
Regents approved a supplemental tuition increase of 20 percent for the nursing graduate professional degree programs at UCLA, UC Davis, UC Irvine and UC San Francisco.
Regents approved the UC budget for the 2015-2016 financial year, which includes funding from the tentative tuition increases and the potential 4 percent increase offered by Gov. Jerry Brown.