Former Internal Vice President Avinoam Baral assumes USAC presidency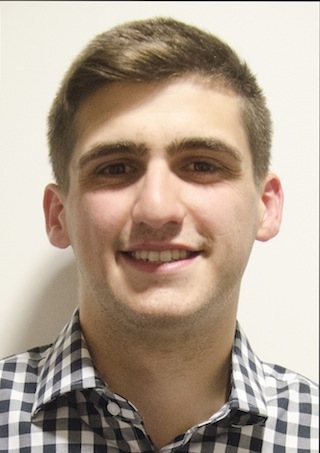 Avinoam Baral, former USAC internal vice president, assumed the position of president Friday. (Daily Bruin file photo)
Avinoam Baral became the new undergraduate student government president Friday night, after Devin Murphy resigned from office.
Murphy said in a statement Friday morning he resigned from the Undergraduate Students Association Council presidency because of the high level of stress and the toll campus climate has taken on his mental, emotional and physical health.
In an email statement, Baral, the former USAC internal vice president, said he will immediately assume the presidency, in line with the USAC constitution.
The constitution says that if a councilmember leaves office after the midpoint of the one-year term, the next ranking officer would assume the vacant position. This is the first time in recent history that a USAC president has resigned from office.
This year's USAC officers were sworn into office on May 13. Baral said in the email statement the midterm date of this year's council occurred on Nov. 11.
Manjot Singh, a general representative, said Baral's announcement came as a shock to him because administrators did not reach out to council about the specific midpoint date.
"This is a conversation we should definitely have at the council table," Singh said.
Allyson Bach, USAC academic affairs commissioner, said she looks forward to discuss the appointment of a new internal vice president with the council.
She added that she is confident in Baral's ability to step into the role of president because of his past experience working in the internal vice president office as both an officer and staff member.
Greg Kalfayan, campus events commissioner, said he thinks Baral's succession follows the USAC constitution because Murphy resigned past the midpoint of his term.
"We passed the half, so this is how it should go," he said.
The position of internal vice president is currently vacant. Baral said he plans to add a discussion item to Tuesday's council meeting about the procedure to elect a new internal vice president.
USAC will hold open interviews for the position. A potential appointee needs to be nominated by the president and elected by a majority vote from council to assume the office.
A resolution calling for the University of California to divest from several companies that some say profit from human rights violations the West Bank and Gaza Strip is still on the agenda for Tuesday's meeting, Baral said. He added that he has not yet spoken to the sponsors of the resolution about potentially postponing the vote, but will have finalized plans by the end of the weekend.