'Expensive Friends' short wins Campus MovieFest Jury Award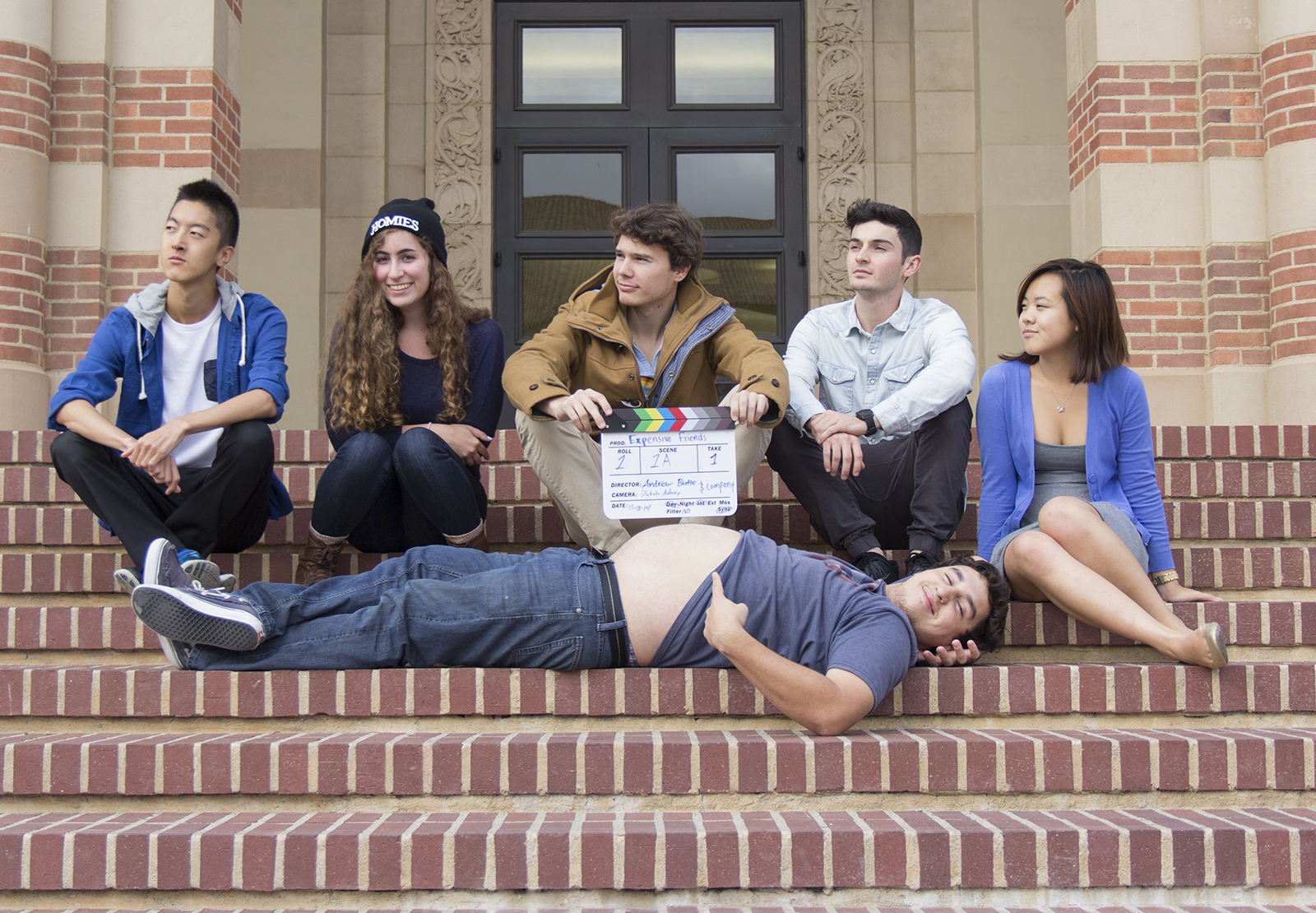 (Gaby Cabalza/Daily Bruin)
Andrew Butte was waiting for his neighbor to return some borrowed matches when inspiration hit. Struck by all the comedic things that could occur in the short space of time between when someone leaves and returns, Butte said he unconsciously began formulating the plot for his next short film.
After winning best comedy at last year's Campus MovieFest with the short "Toilet Talk", Butte, a fourth-year communication studies student and writer, director and editor of "Expensive Friends," returned to CMF this year to once again compete and place as one of four Jury Award recipients for his film.
"Expensive Friends" is a dark comedy thatcenters on the extent to which a friend will go in order to cheer up his recently dumped, depressed roommate.
Three or four days before shooting, Butte said he was still not satisfied with the script. Working with the feedback he got from friends, Butte completed the script just one day before shooting.
Samantha Little, a second-year undeclared student and producer of the film, saidthe lead actress of the film was actually cast a day before the shoot because of the limited amount of time available after the script was finished.
Butte said he wasn't too worried about rehearsals or having actors get the lines down exactly word-for-word because of the on-screen chemistry that existed between the actors and the flexibility of improvisation.
Dakota Adney, a second-year business economics student and director of photographyfor "Expensive Friends," said he approached Butte at the second round of last year's CMF to discuss collaborating for this year's competition. The two later went on to devise an aesthetic for "Expensive Friends" that would end up mimicking the lighting and look of the film "Pineapple Express."
"For the location it was really important that we had a huge window as a part of the living room that would provide a lot of natural light," Butte said. "Dakota and I had talked about that for the look. We wanted an abundance of white natural light."
Even though the situation in the film takes place over a period of five to 10 minutes, the actual shoot was ongoing from 9 a.m. to 5 p.m., Adney said. As a result, Adney had to work to maintain a consistency through a combination of blocking sunlight and moving artificial lights around.
Little said that, along with manipulating light,the filmmakers managed to create an additional illusion. In one particular scene, the expanded stomach that appears when a character lies on the floor does not belong to the actor playing the character but to Butte's roommate who originally performed the trick.
Butte said "Expensive Friends" is more vulgar and situational than "Toilet Talk" but is also more structured and alludes to topics like Tinder and Facebook.
"Something that I definitely tried to do with 'Expensive Friends' that I didn't do with 'Toilet Talk' was try and make it relevant with funny things that are happening now," Butte said. "That's good advice I heard for comedies."
Butte said by allowing other crew members to have more responsibility, he was able to focus on some aspects of the film that he didn't focus on initially with "Toilet Talk."
"That is something that I struggled with before, being confident in giving the reins to someone else in a certain aspect of production," Butte said. "The great thing about that was that Dakota and Samantha and everyone else a part of it really pulled their weight and did a fantastic job. They helped me focus in on the things I wanted to focus on."