Leaked emails reveal partnership between Hillel, PR firm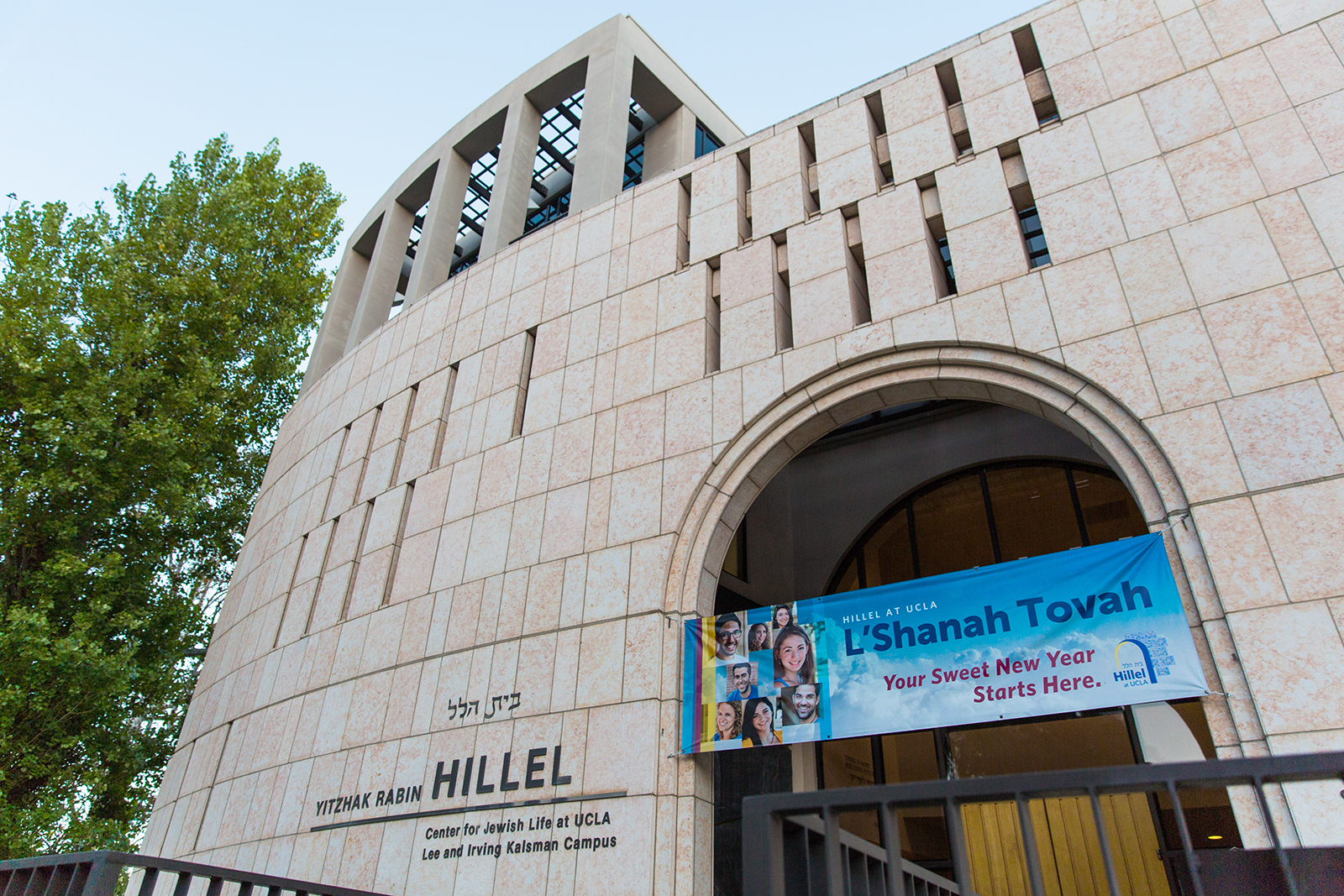 According to leaked emails, a rabbi at UCLA Hillel is working with a national public relations firm to strategize against potential divestment resolutions on campus. (Austin Yu/Daily Bruin senior staff)
A rabbi at UCLA Hillel is working with a national public relations firm to strategize against potential divestment resolutions on campus, according to recently leaked emails.
In the two emails, Rabbi Aaron Lerner told Arielle Poleg, media and client manager at public relations firm 30 Point Strategies, that Hillel at UCLA is planning to spread its values to students who "know nothing about Israel." Lerner added in the email that he aims to portray campus organization Students for Justice in Palestine as a group of isolated students working to push a national agenda of divestment that is irrelevant to UCLA students. The emails were first posted Monday on mondoweiss.net, which covers news from a progressive Jewish perspective, according to its website.
The Boycott, Divestment and Sanctions movement calls for organizations, including the University of California, to divest from companies that profit from the Israeli occupation of Gaza and the West Bank. The movement has affected universities across the nation and has been a contentious issue at UCLA. In February, the Undergraduate Students Association Council voted down a resolution calling for the UC to divest from several of those companies.
Poleg told Lerner in one of the emails that he is in "excellent hands," and that she will work with him on how to handle the possibility of a "BDS loss" on campus.
In an email statement to The Bruin, Lerner said he was concerned that his emails had been leaked, and that he thinks his account may have been hacked in a politically motivated action aimed at silencing and bullying Hillel.
"The real story here is that a group of political activists feel entitled to trample on our legally protected rights. … Hacking email is illegal. The fact that it may serve one's political cause is merely the motive for the crime itself," he said in the statement.
Omar Attar, a third-year computer science student in Students for Justice in Palestine, said he thinks Lerner's strategy is an attempt to silence his organization's voice on campus.
"In general, I think it's kind of a disturbing thing that they would go out and actually hire help for a student issue, especially to try to change people's perspective and try to change the focus," Attar said.
Controversy surrounding Hillel's involvement in the divestment movement on campus also arose earlier this year.
In June, the UC Student Association said they would investigate Avi Oved, the student regent-designate nominee for the UC Board of Regents, after leaked emails showed that members of the 2013 Bruins United slate received campaign funding from Adam Milstein, a pro-Israel donor who some people said they perceive as Islamophobic. Milstein's donation was given to Oved through Hillel.
Lerner did not comment about the nature of the relationship between Hillel and 30 Points Strategies or how long they have been working together.
Compiled by Sam Hoff, Bruin senior staff.