Samah Pirzada: Success of plastic bag ban dependent on student commitment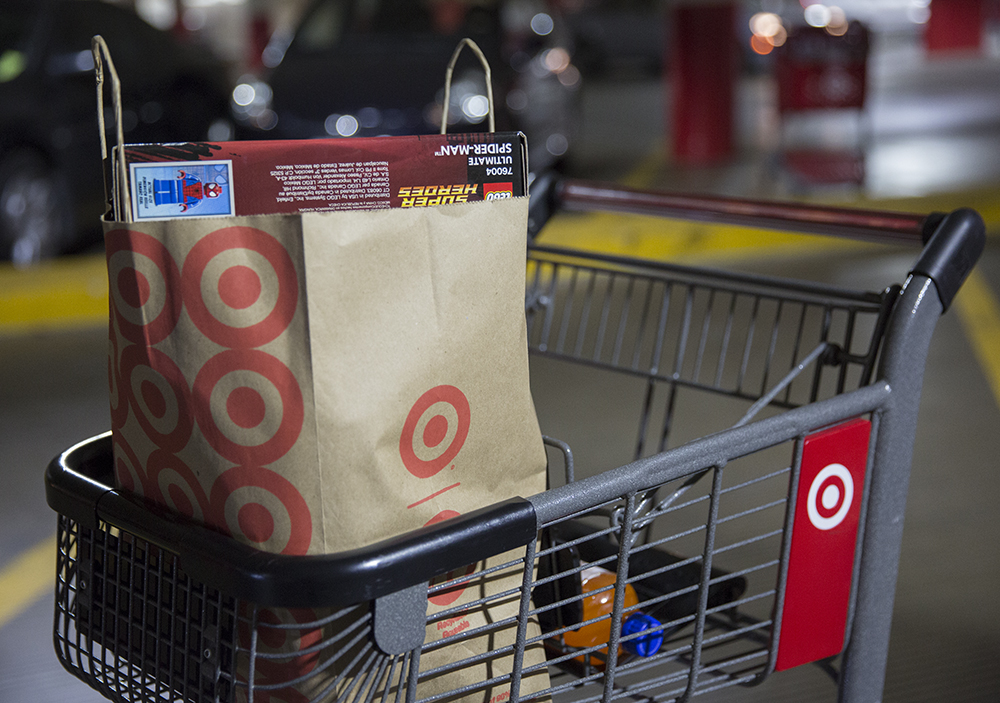 The California ban on single-use plastic bags is a huge step toward reducing litter, but it might not be as effective a change as its advocates assume.
On Sept. 30, Gov. Jerry Brown became the first governor to sign a statewide ban on plastic bags in grocery and convenience stores. Many California cities already instituted the ban earlier this year, including Los Angeles. In his signing statement, Brown stated that he hopes to encourage other states across the nation to follow our example and reduce their litter as well.
But this ban is only effective if people actually commit to reusing the bags they buy instead of opting to pay an extra few cents for a paper bag or buying another reusable bag every time they go to the store. Considering that consumers only have to pay a negligible sum of 10 cents for new paper bags, they must take it upon themselves to reuse the bags they buy.
For college students, whose advocacy has been instrumental in banning plastic bags both in the city of Los Angeles and the state of California, it's particularly relevant to make sure that we follow through with those efforts on our weekly trips to the grocery store. Doing so not only provides benefits for our state and its rates of plastic waste, but could set off a chain reaction of bans in different states and eventually across the country.
If California's ban proves not to make any significant change in rates of waste or in general environmental impact, students in other states likely won't see the same kind of success with advocacy on plastic bag bans, and states themselves likely won't see a reason to adopt a ban.
This possibility is particularly troubling because of the huge potential impact of the plastic bag ban. Each year, we create 123,000 tons of waste with plastic bag litter worldwide. According to the United Nations Environment Programme, every year thousands of animals are injured by consuming plastic bag waste, including birds, whales and sea turtles. Plastic bags cannot be recycled.

But while the ban will reduce litter, the energy used to produce plastic bag alternatives is potentially just as dangerous as litter. There are two main alternatives to single-use plastic bags: paper bags and reusable plastic bags. According to a 2011 U.K. environmental study, paper bags need to be used three times before they have less of an impact on global warming than their plastic counterparts. The same study shows a non-woven polypropylene bag, which is usually the type of reusable plastic bag handed out by grocery stores for free, needs to be used eleven times for it to have less of an impact.
So that means that California residents have to commit to using the bags at least that many times. This especially applies to UCLA students, whose chapter of consumer advocacy group CALPIRG lobbied to institute the plastic bag ban in Los Angeles, acquiring over 6000 signatures on a petition. Westwood chains offer paper bags for ten cents, but we shouldn't use them, and if by some accident we must, they should be saved for reuse at least another two times. Reusable plastic bags should be kept and used for as many times as they're still functional – and we shouldn't buy more of them than we need for a single shopping trip.
There are even more sustainable alternatives to these two choices, which students and all California residents should take into consideration. Nathan Weaver, the oceans advocate for Environment California, a statewide environmental advocacy organization, said that canvas bags are the best alternative. While they are usually more expensive, around $5-$10 per bag, the cloth is durable and can last for decades, meaning that people who choose these bags are able to use them for longer periods of time.
At UCLA, we've been dealing with a plastic bag ban for nearly a year. But now that city-wide bans have given way to a statewide ban, the implications for a spread are larger, and thus the importance of the ban's success is greater. As advocates for the environment at UCLA, students should take personal responsibility for their part in that success. The ban only works if its alternatives prove to be significantly easier on the environment.
While the single-use plastic bag ban was an important step in creating a safer environment, it is still the first step of many. Whether that be cloth bags or paper bags, it's up to us to be responsible about reusing.