prime's Guide to Zero Week: Santa Monica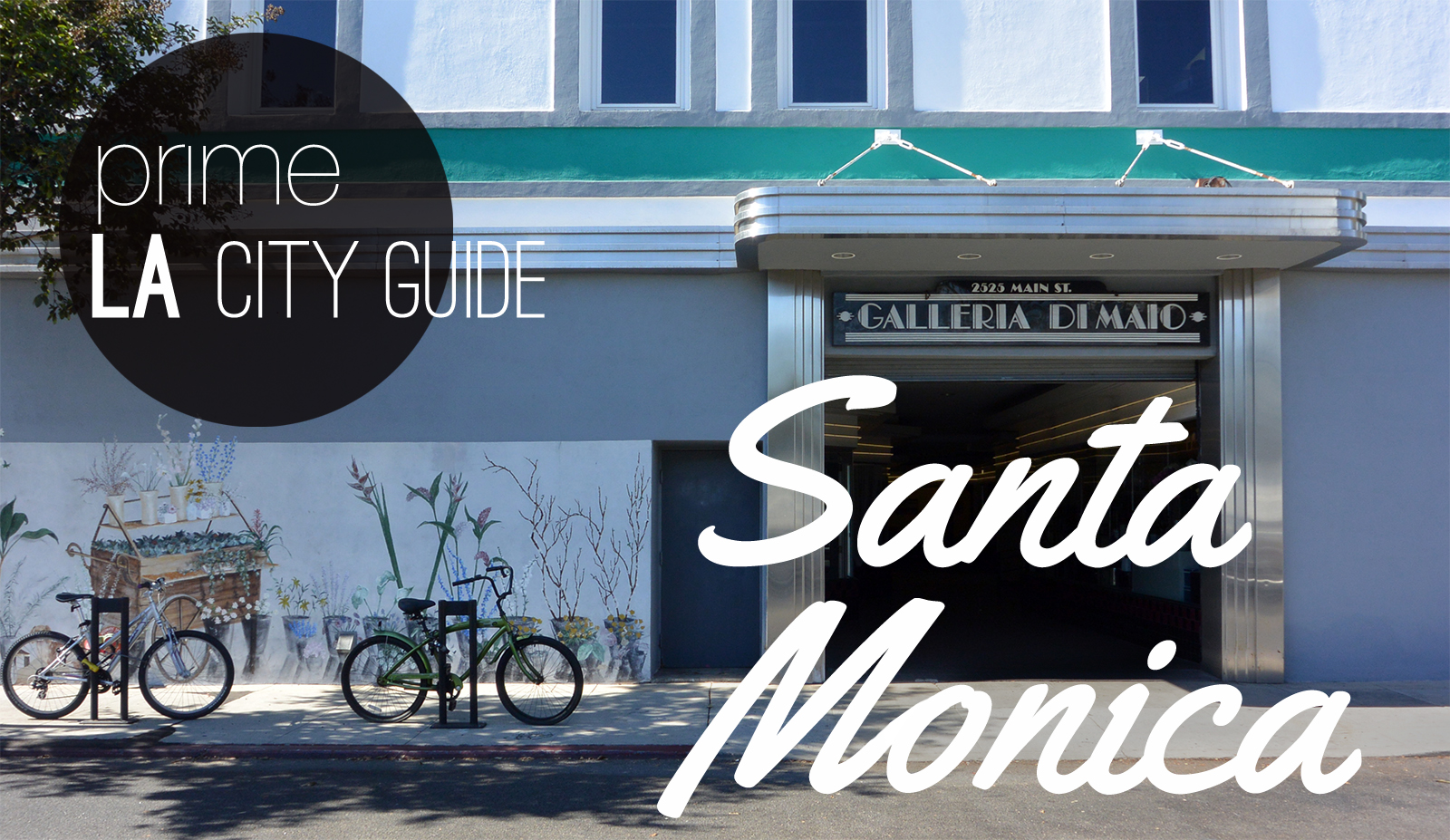 It's no secret that Santa Monica is a tourist haven. Between Third Street Promenade, the pier and even the beach, the city is rife with overpriced, highly commercialized money traps.
But there's much more to Santa Monica than these tried-and-true tourist picks. In fact, the further south you go, the trendier and more eclectic Santa Monica becomes. Luckily for us, this famous town is practically in UCLA's backyard.
The best street to get a feel of what Santa Monica is like for the locals is Main Street. This quirky district lies just south of Third Street Promenade but north of Venice. Here, you'll find a myriad of shops and eateries littering the twinkle light-covered neighborhood.
Best Bites
Urth Caffé: While there's plenty of high-end places to eat at in the area, you'll get quality food that's worth the few extra dollars here at Urth Caffé. Affectionately referred to as just "Urth" by locals in the know, this Santa Monica location is probably the most relaxed (and the least paparazzi friendly). Although it can be pricier than other stops, their lattes are to die for, especially if you add boba. (We highly recommend their iced "Organic Earl Grey Boba" or the "Honey Vanilla Latte"). Take a look at their pastries, salads and even pizzas for a meal you surely won't forget.
Lula Cocina Mexicana: Their enchiladas might be rich and creamy, but it's the tamales that are truly life-changing. Go with the "Lula Tamales Sampler" to get the most variety for your buck. Any one of their stuffed chiles is also a sure bet. Warning: They have a tequila and beer selection that is incredibly diverse but tends to fall a bit on the pricier side, so choose wisely (and by wisely, we mean choose the "Watermelon Margarita").
Areal: With a focus on local, organic and sustainably grown foods – but let's be honest, which restaurant in Los Angeles isn't? – Areal sets itself apart with the variety of its menu and the charm of its patio. They even have a sign out front that says "We Heart Dogs." Menu standouts include the "Calzone" and the "Lamb Burger," but the truffle oil and bread crumb "Mac and Cheese" is also a surefire hit.
Thrift Stores
Buffalo Exchange: Yes, there are Buffalo Exchange locations all over Los Angeles, but the Buffalo Exchange in Santa Monica is especially valuable, because it's located in an affluent neighborhood. This means the clothes are trendier and the finds are higher quality – all for the same low prices. It's an affordable curated thrift store, where you'll find $25 almost-new Jeffrey Campbell Lita boots among well-worn 7 For All Mankind jeans.
The Closet Trading Company: Here, you'll find a smaller, more selective thrift store specializing in true designer wares for a fraction of the cost. They have everything from Vivienne Westwood to Alexander Wang and then some. Added bonus: You can sell, trade or consign your old clothes and accessories in exchange for something new.
St. Matthew's Thrift Shop: A more traditional thrift stop, here's where to look for cheap vintage items and home goods. Funky earrings, classic boots, bags and sweaters abound in this local mainstay. Not to mention, shopping here is good for the soul – proceeds go to a wide variety of local charities.
Odds and Ends
Muji: A Japanese lifestyle store, Muji is littered with neutral-toned, brandless items. They have everything from clothing to furniture to stationery (their pens are to die for), all without a logo. The Muji to-go section is filled with travel-sized miscellany, with everything you never knew you needed but now desperately want. Popular across Asia and Europe, locations are quickly springing up in the United States. Be warned though: Prices are a bit more mid-ranged.
Huckleberry Bakery and Café: Perhaps the only restaurant worth venturing into the tourist part of town for, Huckleberry is a breakfast knockout. Fair warning: The line is guaranteed to be out the door on weekends for brunch. Even still, it's worth it. The "green eggs and ham" are as fun as their name implies, but the fried egg sandwich and roasted potatoes can't be missed. Grab a pastry on your way out – you won't be sorry.
Directions
By Car: Take the 405 to the I-10 West, and get off at 4th Street. Turn left onto 4th and turn right on Pico Boulevard before turning left onto Main Street. There's plenty of metered and garage parking across Santa Monica too.
By Bus: If you take the Santa Monica Big Blue Bus, get on Route 1 at the corner of Westwood Boulevard and Weyburn Avenue. Take Route 1 to the Santa Monica Community Garden on Main Street, and you'll be in the heart of the district.