UCLA student arrested for allegedly committing multiple sexual assaults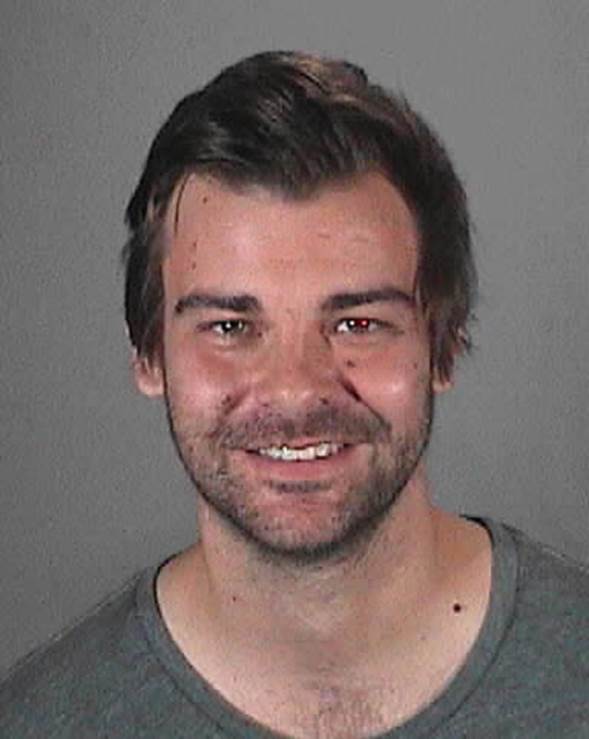 Andrew Bannon, 33, was arrested by police Wednesday in connection with several sexual assaults. (LAPD)
The original version of this article contained an error and has been changed. See the bottom of the article for more information.
Police arrested a UCLA student Wednesday for allegedly committing at least two sexual assaults over the past two years.
Kai Andrew Bannon, a fifth-year undergraduate student, was arrested Wednesday in his West Hollywood home, according to an L.A. Police Department alert.
Bannon, 33, pleaded not guilty Thursday to three felony counts, including rape and sodomy.
Police said the first sexual assault took place in Bannon's home in 2012, after a woman responded to a "roommate wanted" advertisement and came to his house.
The second assault allegedly occurred in 2014 after Bannon and a different woman met through a friend.
A third case involving another woman is still pending review by the L.A. County District Attorney's Office.
Police said in the alert that detectives think there may be other survivors of sexual assaults committed by Bannon, and asked members of the public to help identify them.
Bannon was arrested for rape in Massachusetts in 2010 but was found not guilty in a trial.
He is currently being held at the Inmate Reception Center downtown, with bail set at $300,000.
Anybody with information can call LAPD at (213) 473-0447 or 1-877-LAPD-24-7.
Compiled by Sam Hoff, Bruin senior staff.
Correction: Bannon is a fifth-year student.