On-demand hauling service Buddytruk moves forward with LA launch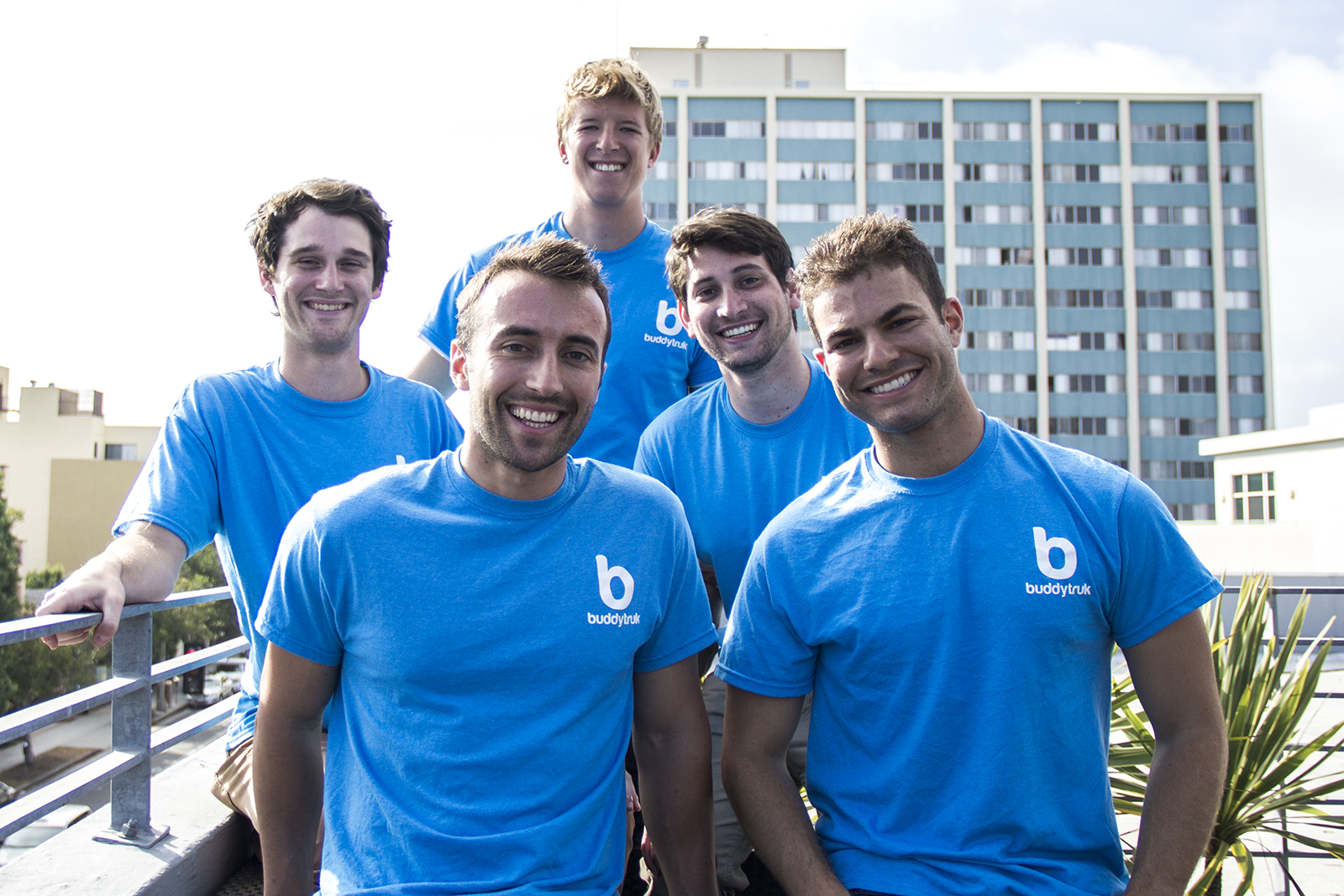 Five associates, including UCLA alumnus Adam Jacobs, created Buddytruk, an on-demand moving, hauling, delivery and courier service, which launched on Aug. 1 in West Los Angeles. (Angie Wang/Daily Bruin senior staff)
Priyanka Tripuraneni needed a way to move her box spring and mattress to her new apartment down the street for the summer. The two items were impossible to fit in her small car.
Through an application on her iPhone, the fourth-year neuroscience student connected with a Buddytruk driver, who came to help her pick up and move her mattress in about 20 minutes.
Buddytruk, an on-demand moving, hauling, delivery and courier service, launched on Aug. 1 in West Los Angeles. UCLA alumnus Adam Jacobs, Pepperdine University alumnus Brian Foley and three other associates created the company to make moving easier by providing a mover and a truck at the touch of a button. In about a week after launching, the start-up has served a few customers.
"What was really important to us was the on-demand nature of it – the idea of having a button on your iPhone and connecting with a mover," said Jacobs, the content director for Buddytruk.
Currently, users can request Buddytruk pickups in most locations in the West Los Angeles area, including Westwood. The drop-off location can be within 50 miles of the pickup site.
The app charges the user based on the distance and time needed for moving. Rates become cheaper over distance and time, but on average, the first hour costs about $40, said Brian Foley, the company's CEO.
Foley said the idea started after he graduated from Pepperdine University in 2013. He had rented a truck to move his mattress, tried to park the truck in front of his new apartment in Los Angeles and ended up ripping off the bumper of his new roommate's car just before he met her for the first time.
"It was the most awkward first impression ever," Foley said. "I was like 'Man, if I just had a buddy with a truck that could've helped this would have been perfect.'"
At that time, Foley said he was impressed by Lyft and Uber, two transportation companies that facilitate peer-to-peer ride-sharing, in which individuals without taxi licenses can be hired to drive.
He wanted to create a similar company for transporting items so that moving can be a fun social experience, what he calls "social hauling."
"We interviewed a lot of college students and found that people prefer to move with friends," Foley said. "We wanted to come up with an affordable option for college students to get the experience of moving with a buddy while … giving that buddy some incentive to help."
Buddytruk runs background checks on its drivers, who must have a truck, SUV or van to work for the service. Currently, there are eight drivers on the Buddytruk roster.
Last year, Buddytruk gave a $1,000 scholarship to a student at UCLA, sponsored a sorority event and handed out free Diddy Riese cookies nearly every week on Bruin Walk to build recognition for the company.
Tripuraneni, who heard about the service through a friend, said moving her box spring and mattress with the service cost about $30. She added that she thought the service would be cheaper than the other moving companies she was considering, which required a minimum payment for two hours of work.
"I'm from out of state and I have a car, but it's really tiny," Tripuraneni said. "But for people with bigger cars that can fit their furniture, I would say maybe it's not as useful because you have to help move it anyways."
Jacobs said Buddytruk hopes to break into the moving and storage market by creating partnerships with storage companies so that Buddytruk drivers can pick up items from storage locations in an on-demand fashion.
Eventually, Foley said he hopes the service will expand to other cities and college towns.