Scholarship winner UCLA-bound after weathering financial circumstances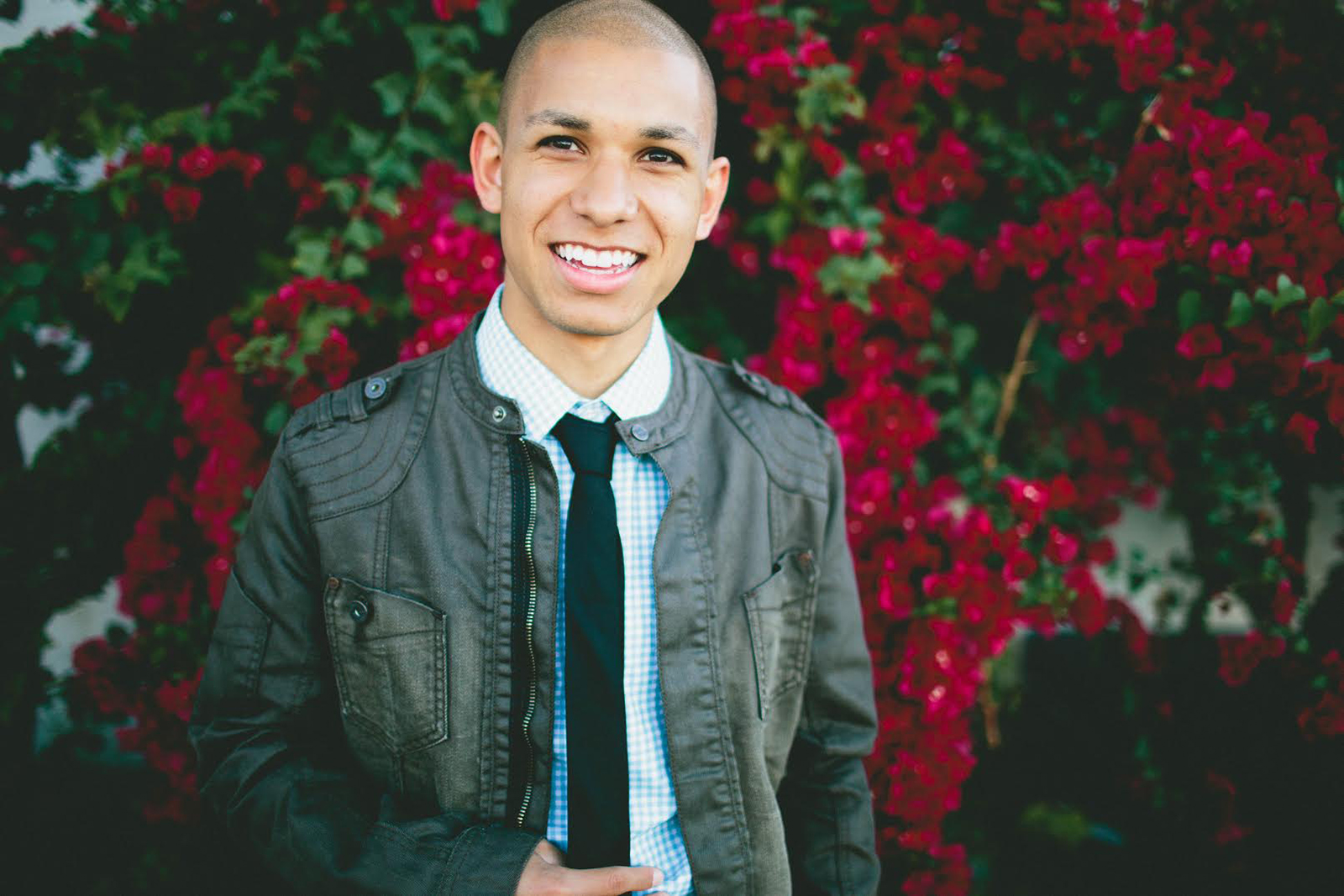 Rocky Rojas, who will be a first-year student at UCLA this fall, earned six scholarships totaling about $50,000. (Courtesy of Rocky Rojas)
Rocky Rojas knew there was more to the world than his conservative town in Arizona.
"I feel limited in my location because there's not a lot of opportunities or room for involvement in my community in Arizona," said Rojas, who will be a first-year student at UCLA this fall.
Growing up in a financially unstable situation in Gilbert, Arizona, and embracing his sexuality influenced Rojas to want to help the less fortunate for a living.
Rojas said he's interested in pursuing a degree in environmental science at UCLA because his long-term goal is a career in international humanitarian work.
"I've never been concerned about making a lot of money," Rojas said. "I've always been passionate about helping people who don't have the same opportunities as me."
After earning six scholarships totaling about $50,000, the Higley High School graduate is one step closer to that dream. The UCLA Scholarship Recognition Award, provided by UCLA Financial Aid, awarded Rojas a one-time $17,000 grant for completing his financial aid paperwork before the priority filing deadline.
On July 16, the Jackie Robinson Foundation selected Rojas to be a UCLA Jackie Robinson scholar, said Mary Horne, a spokeswoman for the Jackie Robinson Foundation.
As a Jackie Robinson Foundation scholarship recipient, Rojas will receive $6,000 annually as an undergraduate student and will attend a leadership conference in New York City every spring.
Rojas said he's also excited about another one of his scholarships – the UCLA Edward Scott Morrison Scholarship from the UCLA Lesbian, Gay, Bisexual and Transgender Campus Resource Center. The scholarship allows him to get more involved with different communities in Los Angeles and on campus.
After his mother left his family when he was about 7 years old, Rojas said his family moved around different parts of Arizona so his dad could find work to support them.
There was a point when Rojas, his brother and father had to move in with their grandmother, Yvonne Rojas, for about two years for financial reasons, Rocky Rojas said. It was during this time that Rojas said his grandmother, or "Nani" as he calls her, became like a second mother to him.
"Not only have we been through a lot together, but we've created a strong family bond that's hard to come by," said Martin Rojas, Rocky Rojas' father.
Yvonne Rojas said her work as a life coach helped her teach the brothers how to cope with loss and practice forgiveness when their mother left.
"If she didn't leave them, they wouldn't be who they are today," Yvonne Rojas said. "It forced them into being responsible (people) and have good work ethics."
Rocky and his grandmother bonded over their long runs together and their love of cooking. It was through this time spent together that they also developed a sense of trust.
Yvonne Rojas said she remembers the day her grandson came out to her. He said he was frustrated that he could not be open about his sexuality in his town.
During his freshman year of high school, Rocky Rojas said he came out as gay to his father and older brother. He told everyone else his junior year.
"(Rocky) told me first, and I knew it was a huge step for him," his brother, Hunter Rojas said. "I think it made the two of us closer because we talked about a lot of things, but never stuff like that."
Ciera Arnett, one of Rojas' close friends, said she could feel the tension in school after he came out.
"It's an anomaly to be gay in our small town, but Rocky's character is just that you can't feel anything negative toward him because he's such an amazing person," Arnett said.
Arnett said it's bittersweet seeing one of her closest friends leave to study at a different university but she thinks Rojas was meant to go to a school like UCLA. She added that she thinks Arizona wasn't offering the opportunities he wanted or needed.
Rojas said he left Gilbert earlier in the summer to help his grandmother by working part-time in her tea shop. He said he is looking forward to the opportunities at UCLA his scholarships have afforded him.
"I already left home and I'm not going back," Rojas said. "I'm excited to head straight to Los Angeles and move away from the past to figure out who I could be in the future."