USAC General Representative 2 Nihal Satyadev resigns from office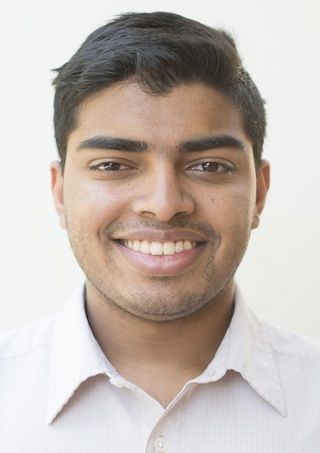 This post was updated at 2 p.m.
Undergraduate student government councilmember Nihal Satyadev resigned from the General Representative 2 position on June 12 for personal reasons, less than two weeks after being sworn into office.
Satyadev, a member of the Bruins United slate and a former bioengineering student, was elected to the Undergraduate Students Association Council in early May during his second year at UCLA. Satyadev withdrew from UCLA last week for personal reasons, according to the UCLA Office of the Dean of Students.
Satyadev said in a statement that he plans to enroll as a student at UCLA again in the future to finish his undergraduate education, and he is currently discussing how he and his staff should continue working on their initiatives this year. He declined to comment further.
Because of Satyadev's resignation, his current office, including its staff, will be dissolved. His replacement will hire new staff when he or she is elected.
USAC President Devin Murphy said he considers finding a new student to fill the general representative position a priority, and he plans to talk with the council about how to proceed Tuesday.
"My goal is to rebuild the trust students have in USAC," Murphy said. "This is a setback, but I'm optimistic that the council can move forward with finding suitable (students) for general representative and the new transfer representative position in the fall.
Satyadev's resignation marks the first time in several years that a councilmember has resigned before the midpoint of his or her yearlong term. In this case, a special election must be held no later than 15 days after the council has been notified of a vacancy, according to the Associated Students UCLA Undergraduate Students Association Constitution.
Though the constitution calls for another election, Murphy said he thinks it would be inappropriate to hold a special election for the general representative position during the summer when the majority of students are not on campus and may not be aware of the vacancy.
Students vote online during the regular spring USAC elections, and candidates campaign on campus for several days while polls are open. During the spring election, eight candidates competed for the three general representative seats.
An Election Board chair is responsible for overseeing all USAC elections. This year, a special election will take place in fall quarter to fill a new transfer student representative position on the council, requiring Murphy to appoint a new Election Board chair in time to run the race. A special election could cost thousands of dollars in student fees to run, and candidates typically spend hundreds of dollars campaigning.
Murphy said he thinks it would be more efficient and encourage a greater voter turnout if the special elections for the new transfer student representative and the vacant general representative positions were held at the same time. Murphy added that USAC would save approximately $5,000 by holding the races simultaneously.
Previous USAC presidents have struggled to find students who are qualified for and willing to take on the Election Board chair position and have often missed the deadline for the appointment.
Murphy said he does not plan to appoint a new Election Board chair until later in the summer, after the 15-day deadline to hold a special election for the vacancy on the council.
Vandana Bhairi, a rising third-year economics and international development studies student and one of Satyadev's chiefs of staff, said she and other members from Satyadev's former office plan to work toward achieving his platforms during summer and throughout the school year even if they are not involved in the new General Representative 2 office.
Bhairi said she is not disappointed about losing her position and is uncertain about whether she will apply for the same office again, though she enjoys being involved in USAC.
General Representative Manjot Singh, a member of the LET'S ACT! slate, said it is tough losing Satyadev because he thinks Satyadev is a strong representative for South Asian students on campus.
Singh added that he plans to reach out to Satyadev because he wants to incorporate some of Satyadev's platforms into his own work and the collective work of the three general representatives on the council.
Internal Vice President Avinoam Baral, a member of the Bruins United slate, said he thinks Satyadev's resignation is a loss for the student body, but he is talking with Satyadev about his goals and thinks they can still be accomplished in some form by USAC during the year.
Including Satyadev, Bruins United councilmembers held six seats and a plurality on council at the start of this term. LET'S ACT! slate members currently hold four USAC seats.
During his time in office, Satyadev held the first Lab Coat Loaner Library drive at UCLA as part of one of his platforms. His office collected used lab coats for students to rent for a quarter for free.
The council will discuss the procedure for electing a new general representative at the first USAC meeting of the summer on Tuesday at 8 p.m. in Kerckhoff 417, Murphy said.