Stories of older students enrich UCLA's Class of 2014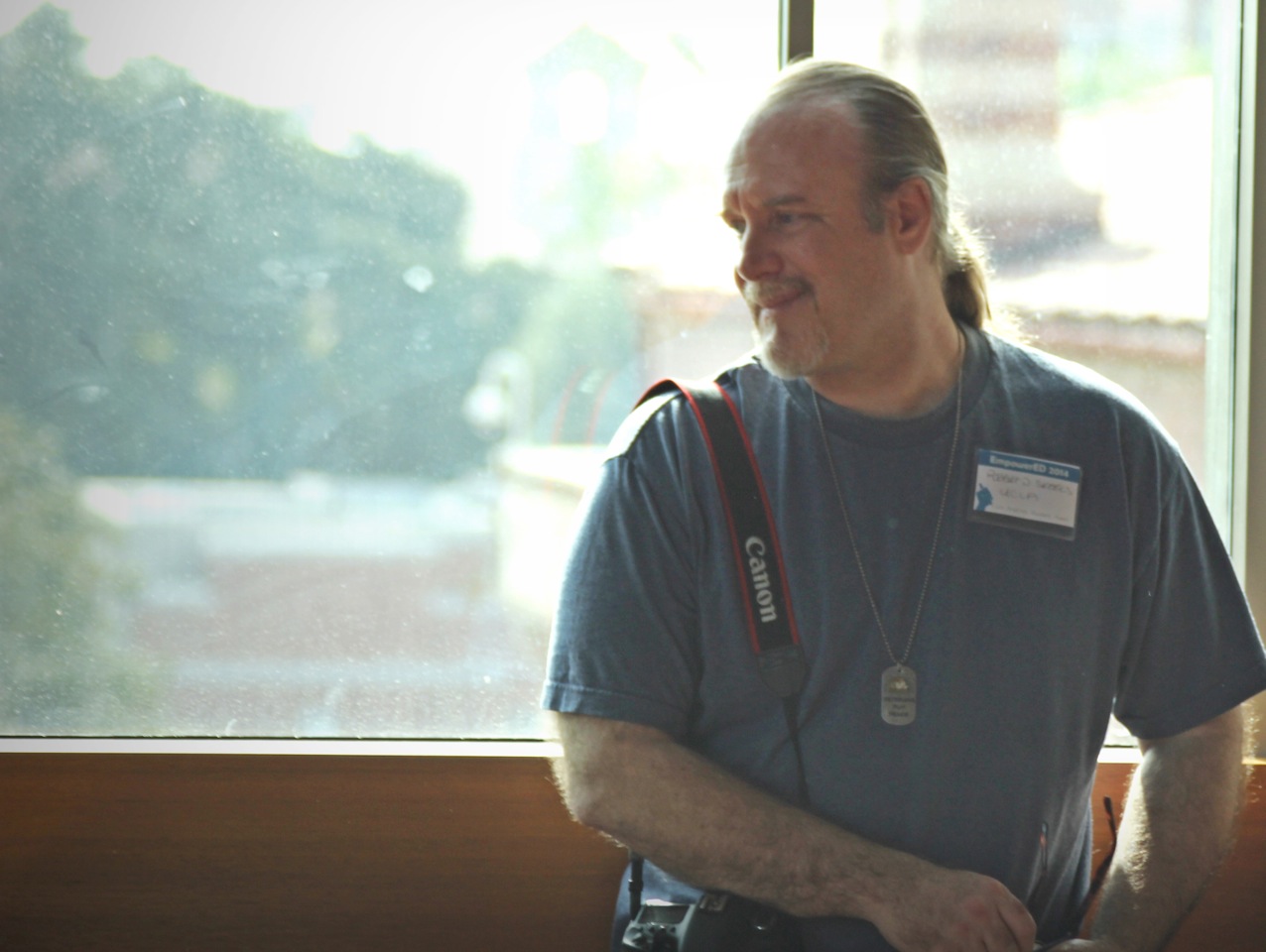 Courtesy of Robert Skeels
The original version of this article contained multiple errors and has been changed. See the bottom of the article for more information.
Two of the oldest undergraduate students in UCLA's Class of 2014 share their stories:
Andrew Florez, 69, is the oldest undergraduate student graduating this year. After health issues made him rethink what he wanted to do with the rest of his life, he applied to UCLA with the desire to spend that time doing something he loves.
Robert Skeels, 48, is one of the oldest returning undergraduate students to graduate this year. Despite the challenges of being a returning student, he chose to come back to UCLA and finish the degree in classical civilization that he began almost 20 years ago.
—
TRANSCRIPT:
MCGOVERN: Here at UCLA, our student body is rich with diversity. Two of the oldest undergraduate students graduating with the class of 2014 share their stories.
FLOREZ: I first saw UCLA in about 1969. I used to surf Malibu.
MCGOVERN: At 69, Andrew Florez is the oldest undergraduate student graduating in the class of 2014. He's receiving a bachelor's degree in anthropology.
FLOREZ: I used to take Sunset all the way to the beach, and I'd come by UCLA and I'd think, 'Wow, what a cool place.' Of course, I didn't want to actually do the work. I didn't want to let studying get in the way of my education. School was not what was happening. Sex, drugs and rock 'n' roll – that was the '60s. That was my education.
MCGOVERN: In 1996, while working as a paralegal – a career he would have for 25 years – he began having problems with his health.
FLOREZ: I had a tumor cut – cut out of my chest – the size of a grapefruit, and they took half of my lung here. So things weren't looking real good for me, you know, when I didn't know how long I had to live. I wanted to do something that I was really interested in.
MCGOVERN: In 1998, he started a certificate program in archaeology. After deciding that he wanted to continue his studies and get his degree, he applied to UCLA.
FLOREZ: And at first, they said, 'No.' They said, "No, you've got too many …" I had way too many credits.
MCGOVERN: Although he loves anthropology, especially Mayan archaeology, Florez also has a passion for history. He'd like to go back to school to get a doctorate in history and teach. But Florez is realistic. He wants to get reading privileges at the Huntington Library, whose research library houses rare collections of books and manuscripts. He thinks that getting a graduate degree is really a dream for his age.
FLOREZ: Sixty-nine, no way, man. I don't like being around these young kids. What I really don't like is they're a lot thinner than I am. It's been a journey. But almost an unintended journey. A journey with no real set direction.
SKEELS: I'm excited beyond words. I didn't realize when I was 20-some-odd years old that I was lucky to get in here.
MCGOVERN: Robert Skeels transferred to UCLA in 1991. He is one of the oldest returning undergraduate students graduating this year.
SKEELS: You know, I felt kind of entitled at that age. Now at my age, I realize like just how fortunate I was to attend this university.
MCGOVERN: During his unfinished final year in 1995, his job at the Glendale Chamber of Commerce changed its work policy. They told him he could no longer attend UCLA and keep his job. During his years away from school, he worked at an electronics firm and spent his free time serving his community by doing social justice activism. Last year, after running for a representative position on the board for L.A. Unified School District, his wife encouraged him to finish the three remaining classes he had been waiting on to get his degree.
SKEELS: She said, "If you lose, you have to go back and finish," and I came back and I finished.
MCGOVERN: But starting school as a commuting student with a career and financial responsibilities wasn't easy.
SKEELS: You have to be disciplined. It meant, you know, up till two, three in the morning and getting up <<alarm>> at six to study almost every day.
MCGOVERN: Now that Skeels is graduating as part of the class of 2014 with a bachelor's in classical civilization, he plans on continuing his studies at People's College of Law. It's a small, four-year law school in his neighborhood for social justice activists. He also dreams of going to grad school to get a master's or Ph.D. in art history. His return to school has allowed him to cherish his experience at UCLA this past year.
SKEELS: When I was younger, I was more wrapped up on just going through the motions and doing it. Coming backing, of course, I had an entirely different perspective. I love all the older buildings here. It's nice to know that there's things older than me.
MCGOVERN: He took pictures of everything to document his return. The opportunity to return and work on his degree is an accomplishment that, at the age of 48, he appreciates all the more.
SKEELS: I really savored, every moment that I was on campus. I don't have the the words to describe how excited I am. I was kind of denied that opportunity when I was younger and to now come back and kind of achieve that – a lot of really joyous memories of being at UCLA, and who knows, maybe someday I'll be back here for graduate school.
MCGOVERN: We Bruins truly belong to a diverse family with stories that go beyond our campus. Congratulations to the class of 2014. Forever Bruins.
For Daily Bruin Radio, I'm Kathleen McGovern.
Correction: Skeels' unfinished final year was in 1995. Florez' name was misspelled.