Senior Sign-off: Kelly Reeves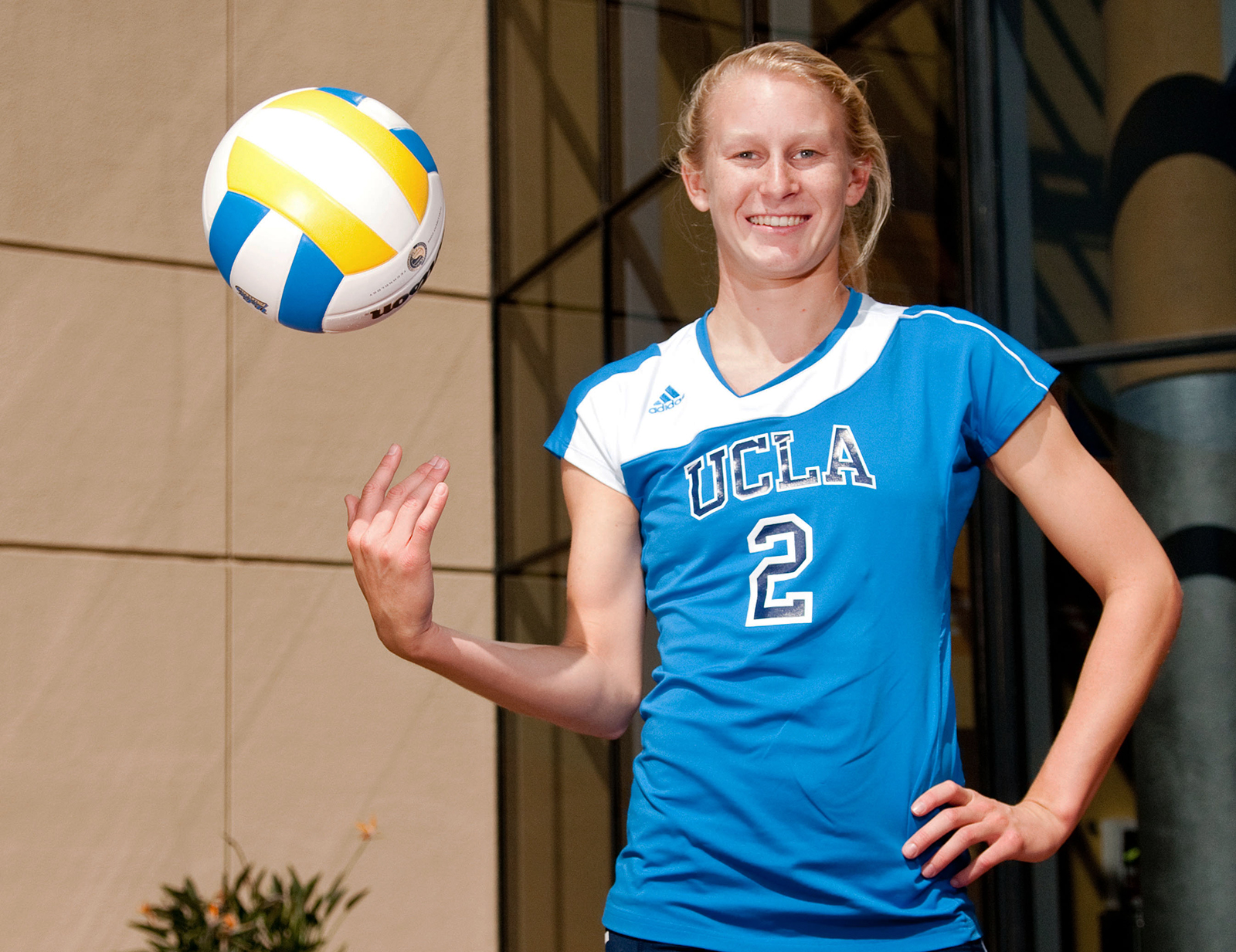 Even though senior outside hitter Kelly Reeves is graduating this year, she said she will always represent UCLA with pride.(Daily Bruin file photo)
By Kelly Reeves
It's crazy to think that my four years here at UCLA are finally coming to a close. It's weird, I never really thought about it until now. I'll be honest, there are definitely some emotions going on, totally normal, am I right? But looking back on things, my experience here at UCLA has been pretty awesome. Being a Bruin has been in my blood, as my mom and older and younger brothers all chose to come here. But the main reason why I chose to become a Bruin and play for the women's volleyball team was because I wanted to be a part of something that was bigger than me.
UCLA: It's one of the most prestigious universities in the country, both academically and athletically, and how awesome is it that I can say that I am a part of such an outstanding legacy. Pretty cool.
Throughout my career here, I have had the privilege to play with some pretty amazing teammates and have created some unforgettable memories; one was winning national championship No.108 for UCLA. In addition to my volleyball experience, the relationships that I have made over the past four years have been astonishing. From meeting people in the ice bath of Acosta to the cereal station in De Neve dining hall, I am so grateful to have met some pretty remarkable people.
That being said, I want to thank UCLA for showing me what it means to be a Bruin and thank all of you that have made my experience so memorable. Wherever life takes me next, I will be leading 8-claps as loud as I can and always representing those four letters with pride. Once a Bruin, ALWAYS a Bruin!
Kelly Reeves is a senior outside hitter for the UCLA women's volleyball team.