ORL director retires, leaves behind legacy of compassion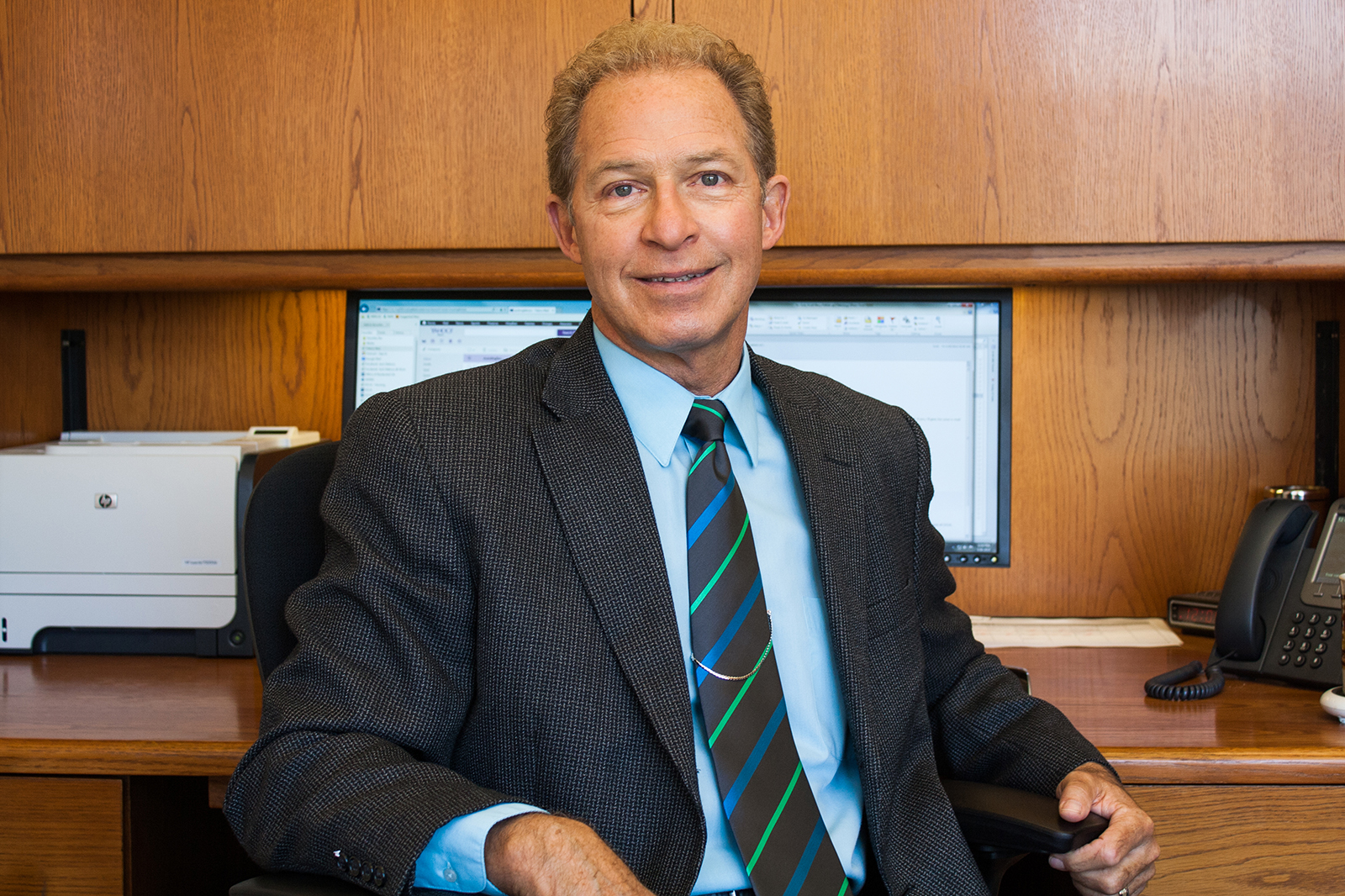 Jack Gibbons has worked at UCLA for 36 years and is planning to retire at the end of the quarter. He has worked with graduate, undergraduate and international students to help them transition into college life.
(Justin Chang/Daily Bruin)
Jack Gibbons has seen UCLA change from a wooded commuter campus to a small city with one of the largest housing programs in the country and students from a variety of backgrounds.
Throughout his time at UCLA, these changes have kept Gibbons, the director of residential education for the Office of Residential Life, intrigued.
"It's kept me interested, kept me motivated, kept me involved, kept me stimulated and has given me opportunities to participate in this UCLA culture of striving for excellence," he said.
Gibbons has worked at UCLA for 36 years and is planning to retire at the end of the quarter at age 61. In his time at the university, Gibbons has worked with graduate, undergraduate and international students to help them transition into college life by coordinating housing and helping to put on events for the community.
Gibbons, originally from Delaware, said he kept working at UCLA for almost four decades because he was inspired by the students he met and because he thinks UCLA is constantly trying to improve itself.
He also said the changes inherent to his work on the Hill kept him interested. When he started in 1978, there were only six housing facilities on campus, holding about 4,500 students. Now, about 12,000 students live on the Hill.
Gibbons said UCLA is one of the only housing programs in the United States that has grown at such a rate, and the intense transition has kept him driven. The constant construction meant his job was always changing as new projects came up and new questions and decisions arose.
"I sometimes say if we hadn't been doing that, I might have gone back east," he said. "Perhaps I would have been bored by just managing a 'status quo' program."
Gibbons originally came to California because he wanted to be someplace urban and near the ocean. Once in San Diego, he began applying for jobs, soon becoming a residential director at UCLA's Hershey Hall, which served as graduate student housing at the time.
Since then, Gibbons has become involved with different professional organizations through his work, which sparked his interest in topics such as international education and the way international students transition to campus life at UCLA.
Gibbons said he was inspired early on by the passion and dedication of the graduate students he met there. While taking classes, many students were working at internships, as artists and, in one case, as a flight attendant.
Gibbons' international connections have also shaped his personal life.
He met his second wife, Nancy, while on a flight back from the University of California campus in Washington D.C., where he sits on the advisory board. She was immigrating to the United States from China, and they struck up a conversation about the two countries on the plane.
Some international students at UCLA said Gibbons has affected their lives beyond the university campus.
Maggie Zheng, a UCLA alumna, said she met Gibbons at the University Cooperative Housing Association on Landfair Avenue when she was living there in 2003.
Since then, she said Gibbons has become a close mentor and family friend. In 2007, when Zheng left work and was living with an unstable roommate, Gibbons offered her a room so she could get her bearings.
"He always thinks about others, and always tries to take care of everyone in his life," she said.
Randy McDaniel, the Maximo system administrator at UCLA Facilities Management, said he has played racquetball with Gibbons for the past 20 years, waking up early to head to the John Wooden Center on numerous mornings.
McDaniel said Gibbons knows most of the people at the Wooden Center, and he tries to shows he cares about the people around him through kind gestures on a regular basis.
"Everybody knows Jack, and he's there to help everybody to work out or listen to what their issues are," he said.
Steve Lookner, a graduate student in philosophy, said he has worked with Gibbons for five years through the Weyburn and Hilgard Residents' Association, which serves the graduate student housing on Weyburn and Hilgard Avenues.
He said Gibbons was a comforting presence when they were first beginning at the association in 2009 because he knew so much about the school and visibly cared for the students.
"He's both a friend and a father figure to us in a way," Lookner said. "The (Weyburn and Hilgard Residents' Association) is like a little family."
After he retires, Gibbons said he plans to create an international consulting firm across the Pacific Rim. His aim is to establish a group of consultants with concentrations in art, business, education, ecology, health systems and technology to work on projects that engage participants across the world.
"I figure I'm retiring young enough that I have yet (another) opportunity for a second career," he said.