UCLA hosts vigil for Isla Vista tragedy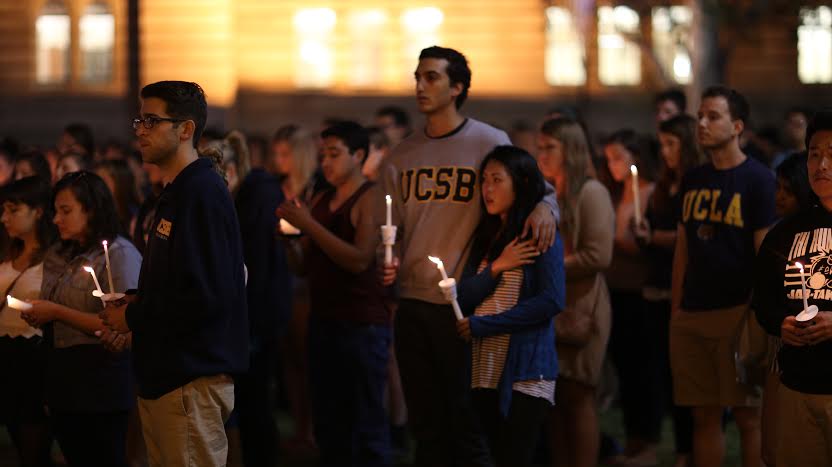 UCLA students had a moment of silence at Monday's vigil after reading the names of the UC Santa Barbara students who were killed this weekend.
Hundreds of people gathered in Royce Quad to mourn the recent deaths of UC Santa Barbara students in the Isla Vista tragedy. With candles in their hands, UCSB and UCLA students, parents and alumni heard the words of those personally affected by the incident. A rendition of Coldplay's "Yellow" brought a few to tears. Daily Bruin Video captured some of these emotional moments.