UC regent to visit UCLA, speak with students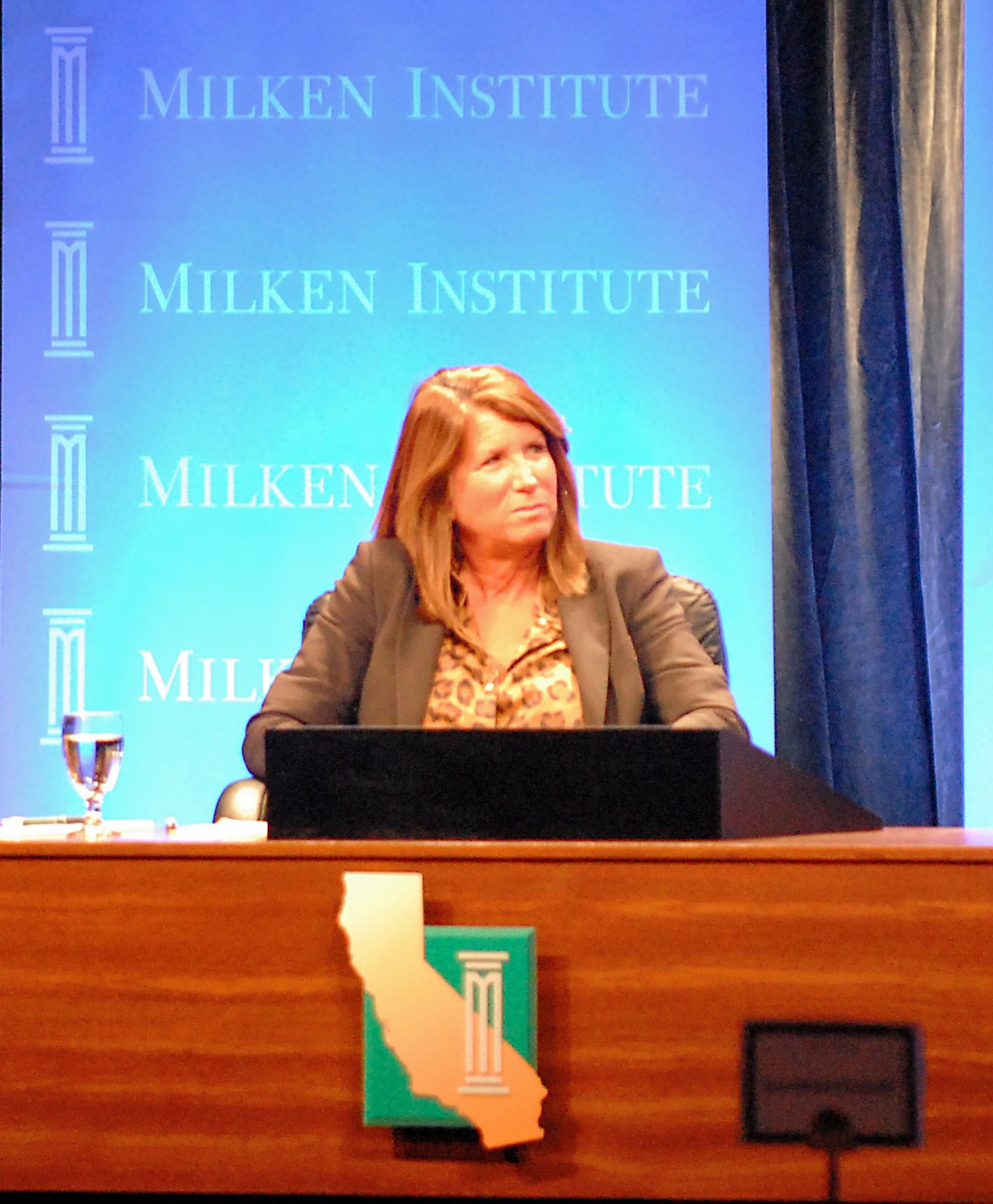 Bonnie Reiss, who sits on the University of California Board of Regents, is coming to UCLA on Thursday to meet with students. (Daily Bruin file photo)
A University of California regent will come to UCLA on Thursday, as part of a larger effort to increase communication between the UC officials and students.
Undergraduate Students Association Council External Vice President Maryssa Hall invited UC Regent Bonnie Reiss to speak with UCLA students in an effort to increase transparency regarding regental actions.
"The goal of my visit is to stay connected to students, to hear what is important to them and what challenges they face," Reiss said.
The Board of Regents is the UC's governing body, responsible for voting on issues such as tuition and the UC budget that affect the system as a whole.
A regent since 2008, Reiss served as a member of the state's Board of Education from 2003 to 2006 and as the state's Secretary of Education from 2006 to 2007. She is currently the global director of the Schwarzenegger Institute for State and Global Policy at the University of Southern California.
Eighteen of the 26 regents are appointed by the governor to serve 12-year terms, one is a student appointed by the regents for a one-year term, and the remaining seven included the governor and other government and education officials.
Reiss' visit marks one of the few times a regent has visited UCLA since 2009.
The regents have not been to UCLA collectively since 2009, when they met on campus to discuss a 32 percent fee increase, a decision that prompted more than 500 student protesters to gather outside Covel Commons. Campus police used nightsticks and Taser guns to disperse the protesters after they broke through police barricades.
The regents previously held meetings rotationally on UC campuses, but since 2009 meetings have been held almost exclusively at UC San Francisco's Mission Bay campus, a graduate student-only satellite campus. For the past few May meetings, the board has met in Sacramento to lobby the legislature.

Hall said she thinks the move to meet solely at UC San Francisco creates an isolation from undergraduates.
"It is easier for (the regents) to come to campuses than for students to go to San Francisco," she added.
Dianne Klein, UC spokeswoman, said San Francisco is a convenient location for most of the regents – the UC Board is headquartered in Oakland – and due to budget cuts, it is less expensive to stay in one place rather than fly to the various campuses.
"Students are always present and welcome at regent meetings," Klein said. "UC Berkeley is only a BART ride away."
Student leaders from UC campuses such as UC Santa Barbara have come before the regents at recent meetings to advocate for holding a board meeting in southern California.
Reiss said she thinks most regents feel it would be beneficial to return to a campus rotation for board meetings, if the budget allows for it.
"Staying at one campus reduces access of students," Reiss said. "It is always a goal to increase student involvement."
It is important for regents to be more accessible to students to better understand the student perspective on various issues, Hall said.

"Reiss' visit to campus is a good start to reconcile student-regent relations," Hall said. "Students may be frustrated over tuition and feel that they lack input, but it is important to engage conversation."
On Thursday, Reiss is expected to talk with students about efforts to increase student diversity in the UC system, divestment from fossil fuel and possible tuition reform ideas, such as a gradual tuition increase model in which students would know how much their tuition will increase from the beginning of their decision to come to a UC campus.
The first hour of Thursday's event will focus on current issues the regents are working on, with the second hour serving as an open town hall forum to facilitate student interaction, Hall said.