Westwood's Elysee seeks alcohol license to expand dining options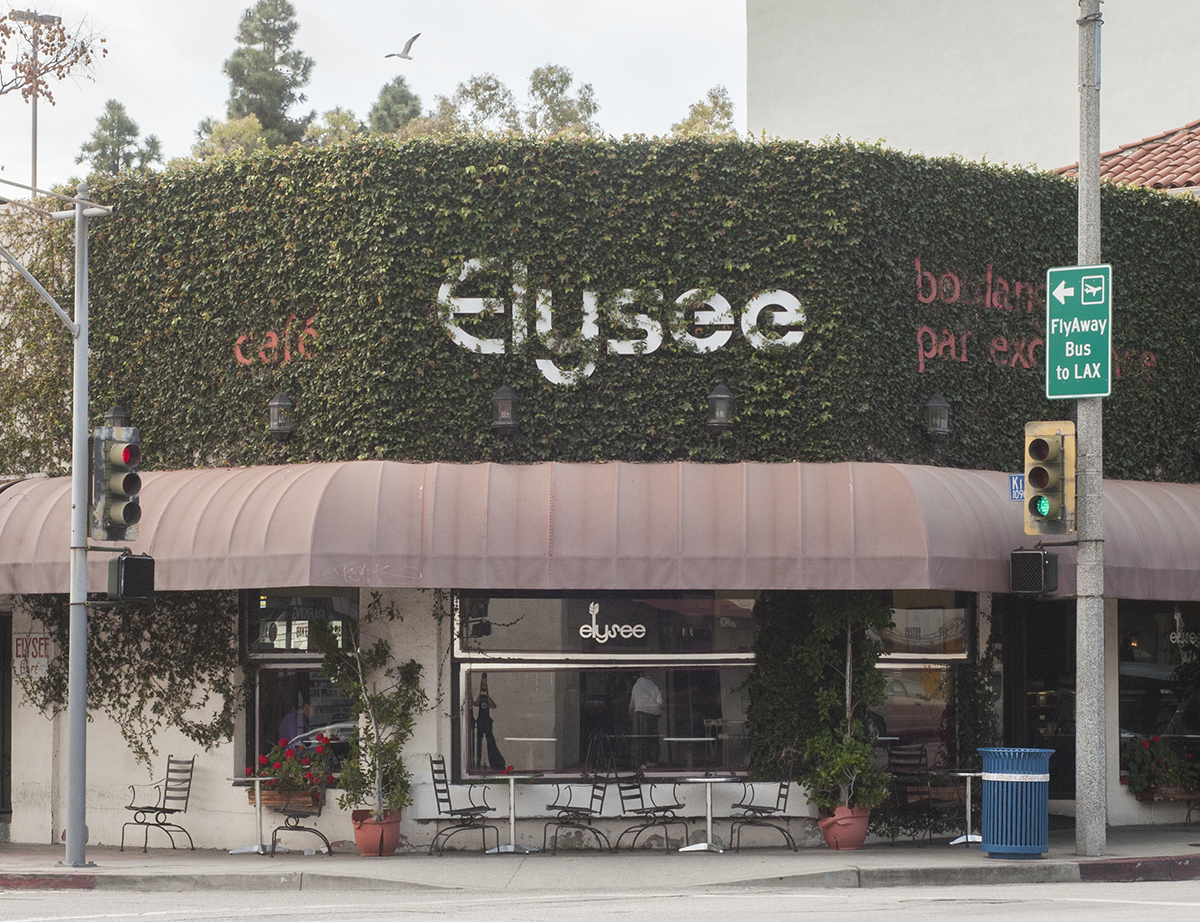 The Elysee Bakery & Cafe's application inquiry for a beer and wine license was approved earlier this month. The restaurant is also featuring more appetizers and smaller versions of entrees to appeal to younger customers.
(Jose Ubeda/Daily Bruin staff)
One of Westwood's staple restaurants, Elysee Bakery & Cafe, is looking to expand its dining options for the dinner crowd, including getting an alcohol license.
The Westwood Neighborhood Council recently approved Elysee Bakery's application inquiry for a beer and wine license at its Feb. 12 meeting, encouraging the management to move forward with the application process.

Elysee, located on the corner of Gayley and Kinross avenues, will also be adding a larger variety of appetizers and smaller versions of entrees to appeal to the younger crowd at night.
Joshua Kaplan, a lawyer representing Elysee, primarily spoke to the neighborhood council about how the bakery wanted to expand its storefront and change the atmosphere from a bakery to a dinner destination.
The owner of Elysee, Khalil Alaeddine, said he now needs to ask the city planning department of Los Angeles for approval about procuring a beer and wine license.
Some businesses that serve alcohol on-site in Westwood include Barney's Beanery, Frida Westwood, Yamato and Skylight Gardens, among others.
Applying for any type of alcohol license in the state of California is an expensive and time-consuming process.
According to the California Department of Alcoholic Beverage Control, the license Elysee would apply for is an on-sale beer and wine permit for a bona fide public eating place. An application for this request can cost between $10,000 to $15,000, Alaeddine said.
Once a permit has been granted, an individual needs to send a second application to the Department of Alcoholic Beverage Control for approval. An application can take from nine to more than 12 months to review and costs twice as much for an expedited review, according to Steve Sann, chairman for the Westwood Community Council.

Sann said he supports Elysee's goal to obtain a license to sell beer and wine because of Alaeddine's longstanding ownership of the cafe and bakery restaurant.
"Westwood already has a lot of alcohol access and (Westwood) doesn't want an over concentration … but this is a non-controversial request," Sann said.
Paige Mac Millan, a third-year English student, said she has visited the cafe during daytime hours but would be more inclined to visit at night if having a glass of wine with dinner was optional on the menu.
"Elysee has a European cafe vibe to their atmosphere, so the move to get a beer and wine license makes sense," Mac Millan said. "Other places might attract rowdier crowds by introducing beer and wine to their menus, but I don't think that will be the case for here."

Other students said they found the idea of Elysee serving alcohol to be unconventional.
"I (always) perceived Elysee as a cafe … (so) the idea of having a beer with my croissant is funny," said Brandon Bakhshi, a fourth-year psychology student.
Bakhshi added that he thought it would be nice to have a casual experience at a restaurant that serves alcohol instead of a bar, like O'Hara's or the Palomino Restaurant & Bar.