UCLA undergrad and Australian grad student tie the knot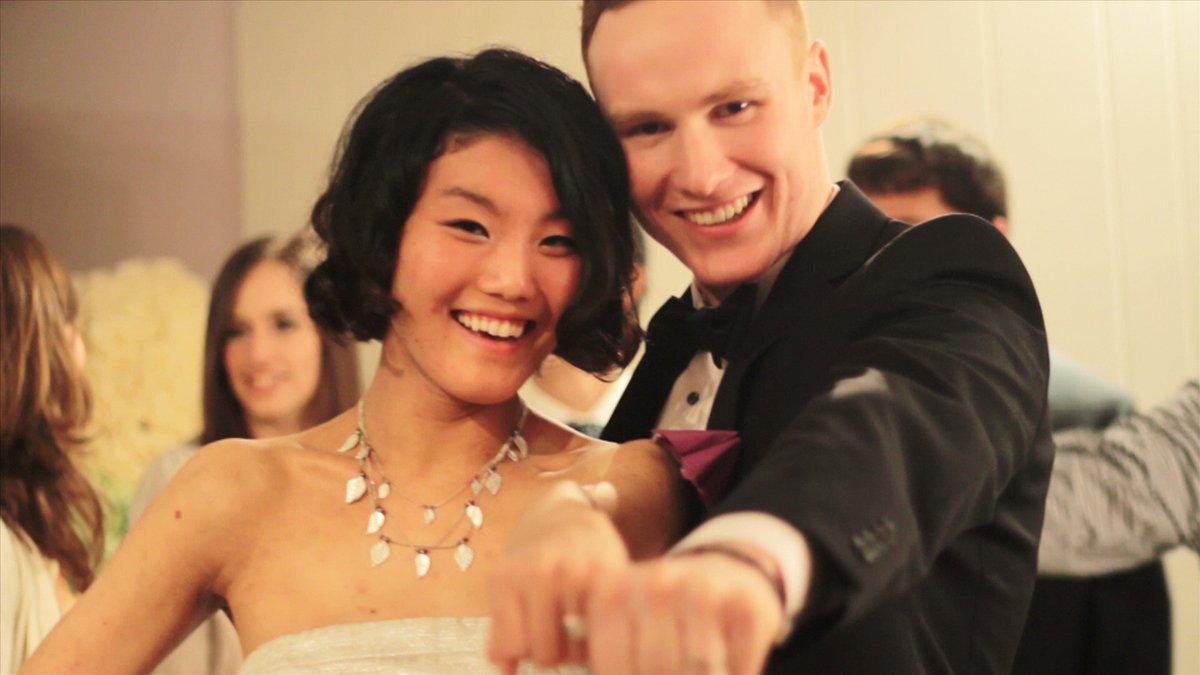 February 14, 2014 1:23 am
Esther Lee and Rhys Skelton met through a mutual friend and went through a uniquely 21st-century wooing process: a Facebook friend request sent after a chance encounter, followed by a flirty Facebook message, then a "casual" meetup.
Then there was the first date, an unsuccessful attempt to make cake in a rice cooker for a friend's birthday. They never made it to the friend's birthday celebration. Instead, Lee and Skelton stayed up talking until the early hours of the morning.

They met in April 2013 and, four months later, they were talking of marriage.

"Things escalated at hyper-warp speed," Lee said. "It was like, (we) don't want to do this unless we end up married."
Skelton is a visiting graduate student from The University of Melbourne in Australia, and is due to return home Tuesday. Lee, a fourth-year neuroscience student, is currently on a leave of absence and must stay at UCLA for another year.
"As a society, the culture is 'do everything you can possibly do before you settle down and get married,' but I was never opposed to getting married early," Lee said.
Lee, 21, was raised a Christian, and Skelton, 24, converted to Christianity at age 20. Both said their faith made them more comfortable with the idea of an early marriage.
After a series of faux proposals (one featured a ring pop from Rocket Fizz in Westwood), Skelton got down on his knee on a hot October day and proposed with a paper ring bearing an intricate indigo design he drew himself. She said yes.
The couple planned to spend thousands of dollars to secure a marriage visa that would allow Lee to move to Australia after graduation. Concerned about finances, they opted for a quiet, simple City Hall wedding with a handful of friends and family.

As the date of their vows approached, however, Skelton said he started to notice Lee was upset. She called him one night to say she was sad she could not celebrate with all her family and friends. A few days after the conversation, Lee and Skelton went shopping for a suit and spent hours struggling to find the perfect fit.

"You think this is stressful?" she said. "Imagine what it's like to plan a whole wedding."

All Skelton could do was smile.
Two weeks later, Lee walked into a chapel, ostensibly to take a wedding portrait with Skelton. Her sister walked her through the front door and instructed her to close her eyes. To her surprise, when she opened them, she was greeted by all her family and friends. Skelton had contacted Lee's friends and family a few weeks before to organize a ceremony, complete with decorations, speeches and dinner.
"I've never cried out of happiness before in my life," said Lee, glancing down at her hand, her fingers intertwined with Skelton's. "I had to stop because my false eyelashes would fall off."

False eyelashes and tinted lip balm were the extent of Lee's bridal makeup. Lee was born with a skin condition called eczema and for the past year she has been experiencing severe withdrawal symptoms, including nerve pain and problems regulating her body temperature, from the topical steroids she used to treat the condition.
Skelton stood by her through the pain. When he left for research conferences, he would bring back cheesy gifts to cheer her up, among them a bear that sings the popular song "What Makes You Beautiful" by One Direction.

"One thing that made me sure (about the marriage) was hearing the vows 'in sickness and in health' and we've already been through that, we're going through it now," Lee said.
Skelton will return to Australia on Tuesday to finish his graduate degree. Lee will finish up her undergraduate degree at UCLA and prepare to study medicine in Australia next year. He will come back to visit her every few months.

"Sometimes the immensity of what I just did just hits me," said Lee. "That we're family, that it's permanent, it's forever."

Skelton nods in agreement. His eyes start to water.

"Do you need eye drops? I have eye drops," Lee said, quickly reaching for her bag.
No, he said, keeping his eyes on her. "No, I'm good, it's really good."