Bruin becomes quarterfinalist on Jeopardy! College Championship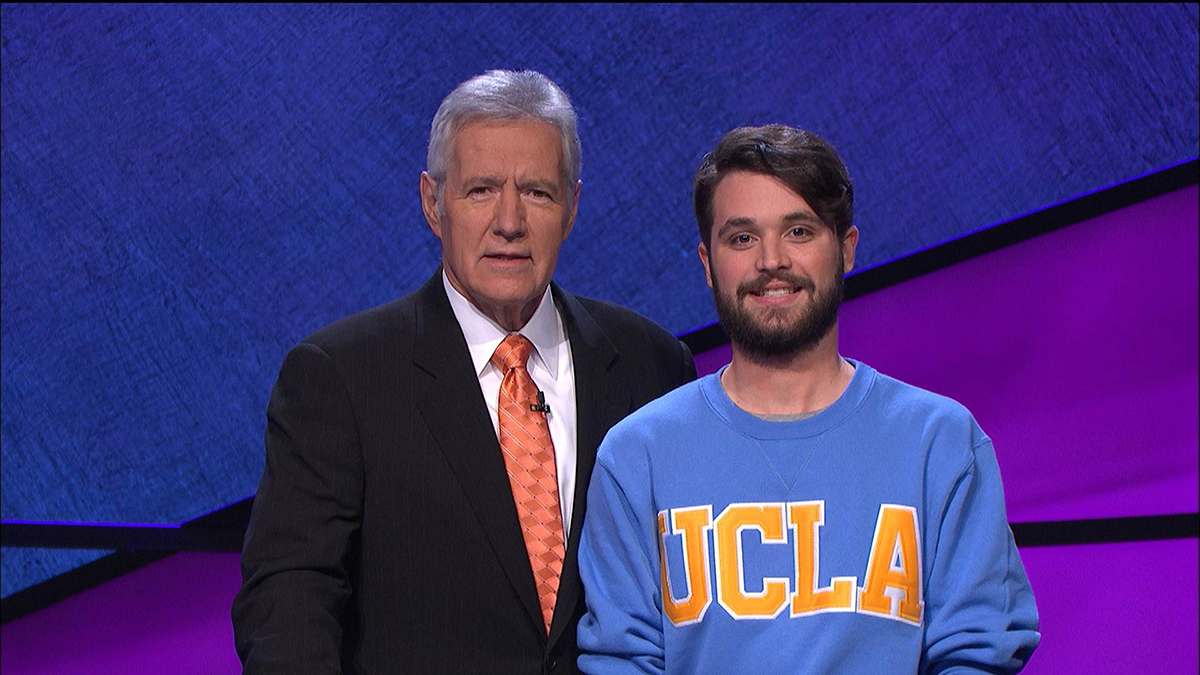 Ben Juster, a fourth-year anthropology student, trained for months to compete in the Jeopardy! College Championship.
Courtesy of Ben Juster
For the past few months, Ben Juster balanced his UCLA schoolwork with intensive trivia training – preparation for competing in the Jeopardy! College Championship.
The fourth-year anthropology student is one of 15 quarterfinalists who competed in January for a Jeopardy! series. The episode he appears in will air Tuesday at 7 p.m. on ABC. He said the audience will have to watch to see if advances to the next round but as a quarterfinalist, he is already guaranteed $5,000.
With the money that he wins, Juster said he wants to pay for an English teaching certification so he can travel abroad and teach English with his girlfriend.
The Jeopardy! College Championship takes place once a year and begins with a 50 question online test that is open for anyone, Juster said. Some contestants are called back to audition in June, and a representative of the show called Juster in November to ask him to join the show officially.
"We had a couple rehearsals … but nothing can really prepare you for the real thing when the cameras start rolling and Alex (Trebek) walks out," Juster said.
Juster said his background in trivia is informal. He would answer questions when he watched the show himself, and he generally likes trivia knowledge and reading history. His grandmother was one of several friends and family members who suggested for years that he try out, he said.
Preparing for the show was not easy, Juster said. For about a month before the show he was reading and studying articles and trivia archives while trying to balance his school work.
He decided on what to study by going through a Jeopardy! question bank and had his girlfriend, UCLA alumna Lauren West, help him test his knowledge.
The hardest part of preparing for Jeopardy! was acting in commercial promotions for the show, he said. The buzzer was also difficult for him to get used to and is the most important part of the game, he said.
"It doesn't matter if you know everything in the book, but you just have to be the first one to answer," Juster said.
He recommended that anyone who wants to be on Jeopardy! should try out because he did not expect to be chosen for the show.
While he learned information from the material he studied, the lessons he learned about how confident he can be and how well he can perform under pressure will last longer, he said.
"I felt like I was really accomplishing something … It's one of the proudest things I've accomplished," Juster said.