Trending Now: Bargain hunting at local flea markets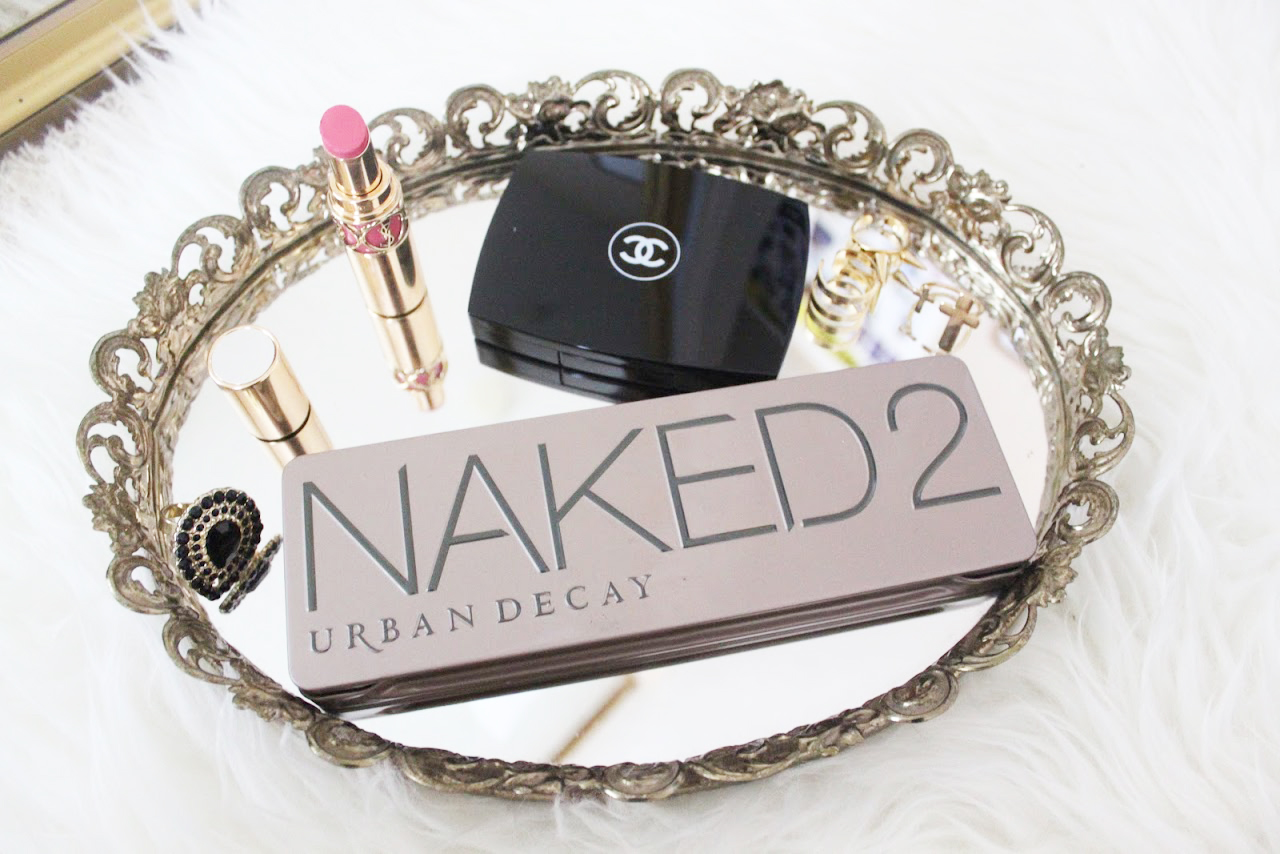 From furniture to vintage clothing, flea markets are a hub for secondhand goods such as this antique mirrored gold tray. Known for its home decor and accessories, the Rose Bowl Flea Market occurs each second Sunday of the month and offers pieces like this.
(Photo credit: Courtesy of Amy Lee)
It's seven in the morning. I'm lacing up my tennis shoes and slathering on sunscreen. I grab my water bottle and bag, and I'm out the door. I'm not going for an early morning run; I'm headed to the flea market.
While some people like to bake, knit or practice yoga, I like to spend my weekends trekking across large distances on black asphalt in the early morning and sifting through what would otherwise be known as junk.
Similar to a thrift store, a flea market is a place where vendors rent spaces in one large area at a certain time each month and sell used (and occasionally brand-new) goods to the public. Over the past few decades, Southern California has become home to several well-known flea markets, and with them, an entire culture of Americans ready to barter.
As we're living through one of the largest economic downturns since the Great Depression, it's easy to understand why people have learned to appreciate the flea market culture throughout the years. Although the rising popularity of flea markets has also raised prices at certain markets, they generally offer a wide range of goods at affordable prices.
The Rose Bowl Flea Market is one of the most well-known flea markets, attracting both local and distant visitors as well as celebrities like Rod Stewart and Gwen Stefani. Taking place in Pasadena on the second Sunday of every month, it is also one of the largest flea markets on the West Coast. Though this flea market is typically known for its vintage, one-of-a-kind furniture, it offers items from popular trend pieces like high-waisted shorts and used Dr. Martens boots to vinyl records and obscure, random knickknacks like buttons and detached doorknobs. Essentially, it has something for everyone.
My favorite part of this flea market is its selection of vintage home decor and accessories. An item I'm always looking out for when I visit the Rose Bowl is a vintage mirrored gold tray that can be used to store and display items in a stylish way. A tip I've picked up along the way is to browse throughout the day and return later in the afternoon when vendors are desperate for sales. The first time I went to the Rose Bowl, the price of mirrored trays went from $50 to $8 by the end of the day.
Much like the Rose Bowl Flea Market, the Melrose Trading Post at Fairfax High School offers similar vintage selections, from clothing to accessories and furniture every Sunday. Because both flea markets are quite well-known, their prices tend to be slightly on the higher side compared to typical run-of-the-mill markets.
For true antique pieces, the Long Beach Antique Market specializes in curating rare collectible pieces of furniture and decor and convenes every third Sunday of each month. With over 800 sellers, the market has vinyl records, jewelry and a smaller crowd than at the Rose Bowl and Melrose Trading Post.
If you're new to the flea market culture, the best way to get started is by approaching smaller flea markets like a local neighborhood one. Practice the art of haggling in your hometown, perfecting your own method of bartering. One of the most common mistakes in visiting a flea market is underestimating your time there. Be sure to set aside a large portion of your day and start early to avoid the crowds.
Wear comfortable clothing and shoes because you will be on your feet all day. Prepare and dress appropriately for the weather: Visors and large hats are not uncommon at these events. Prices for water at popular flea markets can be spiked up to $10, so it's recommended you bring your own. If you know you're going to be shopping large, carry along a portable cart. Otherwise, just bring cash and a friend and enjoy the walk.
Other flea markets to try:
Santa Monica Flea Airport Outdoor Antique and Collectible Market (every first and fourth Sunday of the month), Pasadena City College Flea Market (every first Sunday), Venice High School Antique and Collectibles Market (every second Saturday)