New clothing, accessory stores pop up in Westwood Village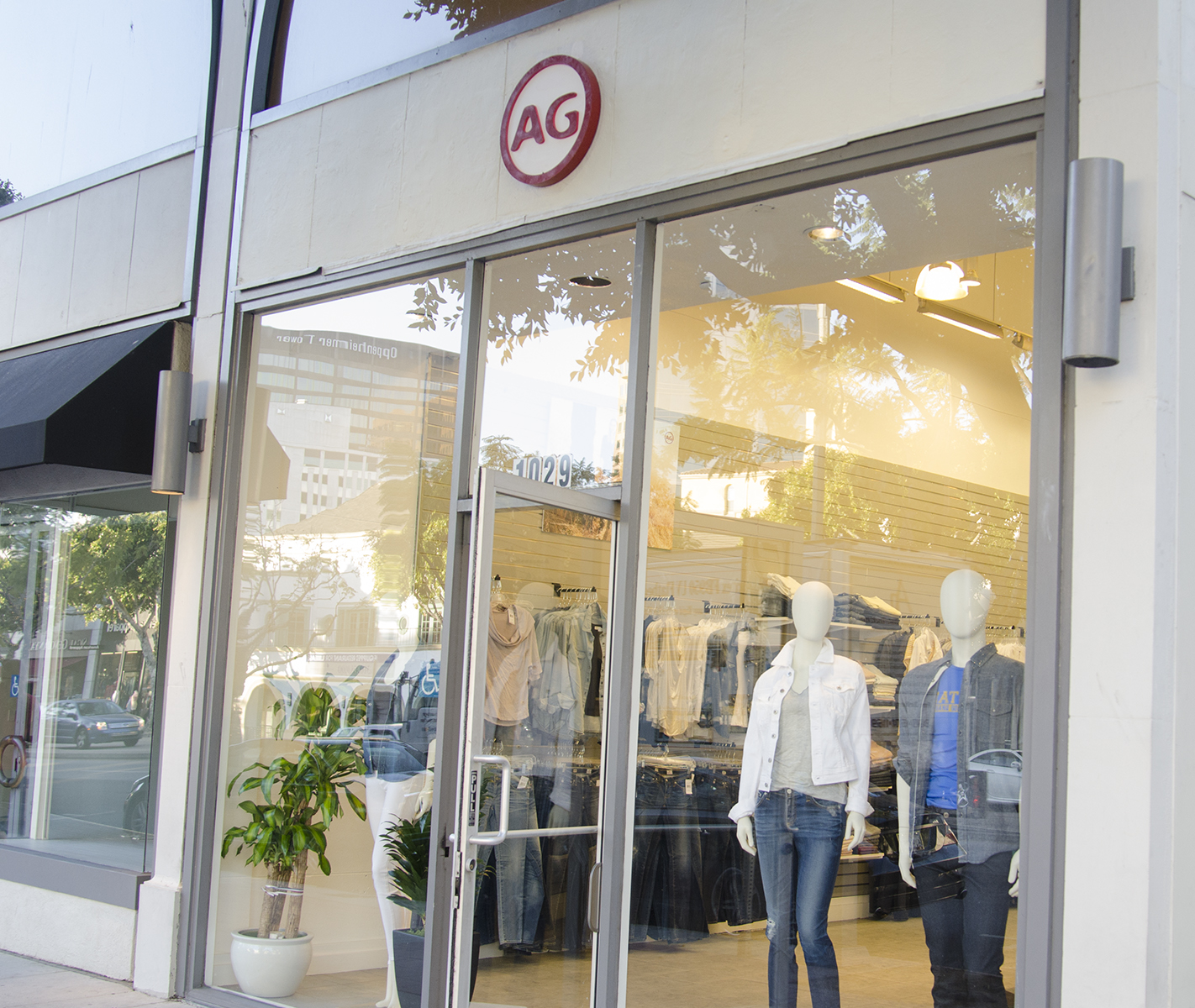 New "pop-up" clothing and accessory stores are coming to Westwood. The new stores include Clark and Madison and AG Jeans.
Several new clothing or accessory stores are set to open in Westwood in the coming months.
One store is returning to Westwood after participating in Arts ReSTORE LA: Westwood, which allowed temporary "pop-up" shops to open in vacant storefronts in November. Another shop, a women's boutique called MODLOOK 29, permanently opened in Westwood on Jan. 29.
AG Jeans
AG Jeans joined the Village on Saturday in the form of a pop-up store, independent of the Arts ReSTORE LA initiative. The brand has stores in multiple locations, including one in Beverly Hills. Philip Del Rio, retail director of AG Jeans, said that it is a sample store that sells discounted denim products to cater to UCLA students.
A pop-up store is an economical way for store owners to test-market the clientele that Westwood attracts, Del Rio said.
Del Rio said the curiosity and excitement that pop-up stores generate was an influential factor in his colleague's decision to open in the area. He added that it is an economically safer option because store owners can opt for shorter leases.
The store is located on Westwood Boulevard, and will stay open for at least six months, Del Rio said. He said the opening of an Urban Outfitters flagship store in Westwood in the near future is one of the reasons to open in this location.
"Right now we are testing the waters of Westwood and are very happy so far. … And we would like to extend our stay depending on how things go," he added.
MODLOOK 29
MODLOOK 29, a new women's boutique, opened permanently in the Village last week on 10909 Kinross Ave.
"I chose to open a permanent store as I wanted to be part of a growing and friendly neighborhood," said Tricia Shih, the store's owner.
She cites the boutique's proximity to the UCLA campus as an influence on her decision to open in the location.
The upcoming Urban Outfitters flagship store will be situated opposite MODLOOK 29, which Shih said may be an added advantage in terms of attracting customers to her own store.
Clark and Madison
Clark and Madison, one of the stores from Arts ReSTORE LA, will relocate to 10918 Kinross Ave. as a temporary pop-up shop in the coming months.
The store's products include mostly travel-related objects like leather bags and wallets. All of their products are handcrafted in America, said Dina Epstein, the store's owner.
Epstein said she is happy with the success of her store at Arts ReSTORE LA and wants to remain in Westwood Village. She is currently in the process of setting up her store.
Epstein said she looks forward to being in an exciting neighborhood and would like to stay on a permanent basis if her store is successful. The store will be open for a minimum of two months.